If you want to explore some exotic look, just ignite the night with these elegant cut-out ensembles.
Solve your "Nothing to wear" phrase for cocktail parties with our amazing cutout silhouettes collection
1. EXTENDED SLEEVES TEAL BLUE GOWN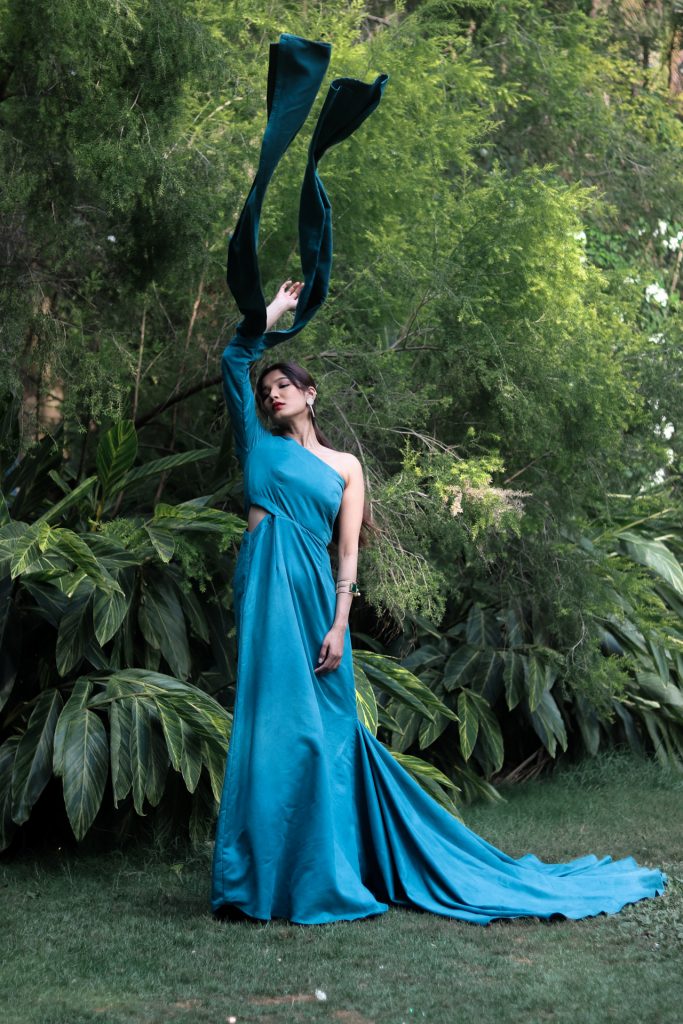 Elevate your dusk delight with this ravishing Cosmo night label from Date the ramp. A beautiful teal one-shoulder gown with extended sleeves.
Styling tip:- Pairing it up with statement earrings will be like icing on the cake.
Complete your look with :
2. GREY WAIST-CUT GOWN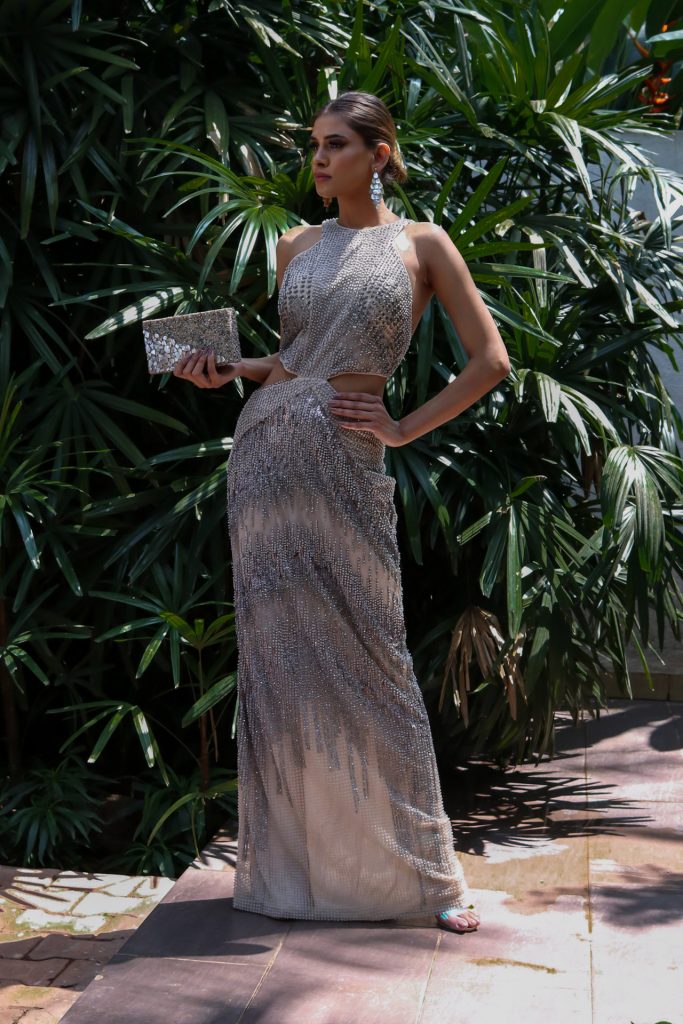 Want to be a little out shining? Then you got this beautiful grey waist-cut gown by Rohit Gandhi and Rahul Khanna. This entirely shimmery outfit with a halter neck will be enough for you to exaggerate.
Styling tip:- Accessorize with some Crystal studded drop earrings or any statement earrings.
Complete your look with :
3. GREEN HIGH-SLIT GOWN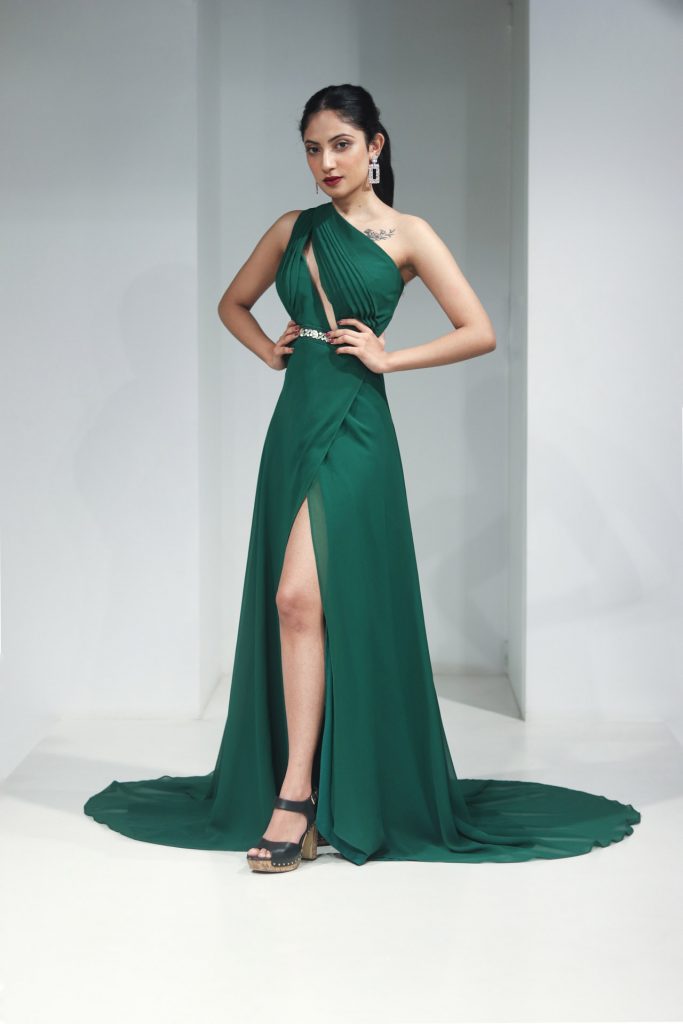 Add sensual spice to your attire with this Green high slit gown from Pixie Yard Culture. One-shoulder georgette draped high slit gown embroidered with Kundan waistband.
Styling tip:- Crystal drop earrings with matching bracelets gonna definitely go with this erotic outfit.
Complete your look with :
4. BLACK FISH-TAIL GOWN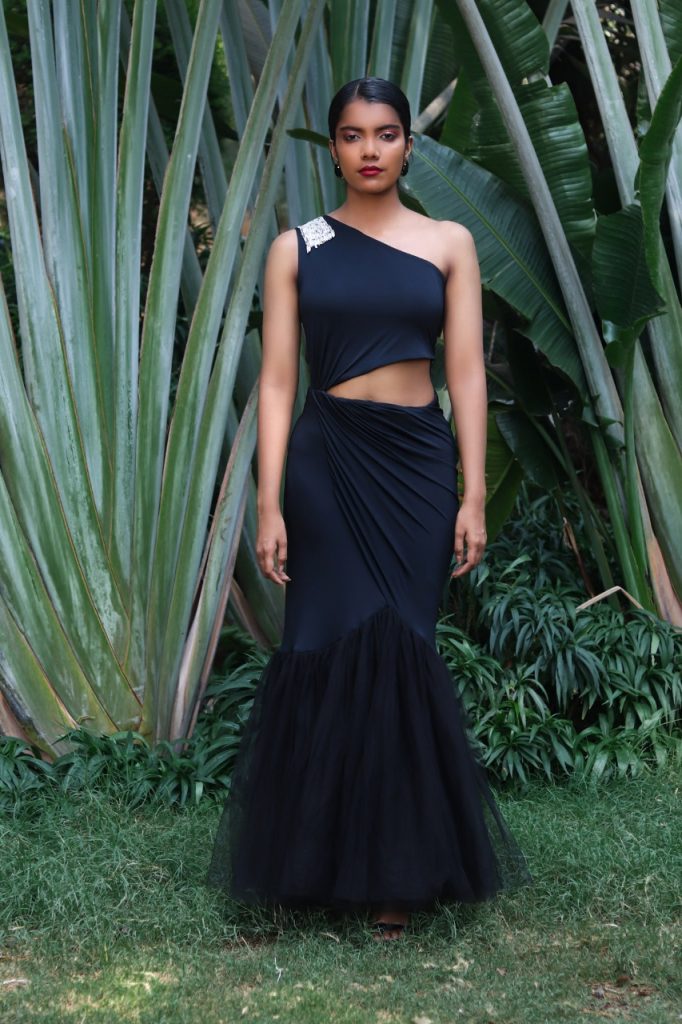 A Black-draped fishtail gown by Pernia Quereshi is a little flirty and elegant attire. White embroidery on one shoulder and waist cut-out detailing is a model of refinement.
Styling tip:- glam up with stone statement earrings.
Complete your look with :
5. BLACK KNIT WAIST CUT-OUT GOWN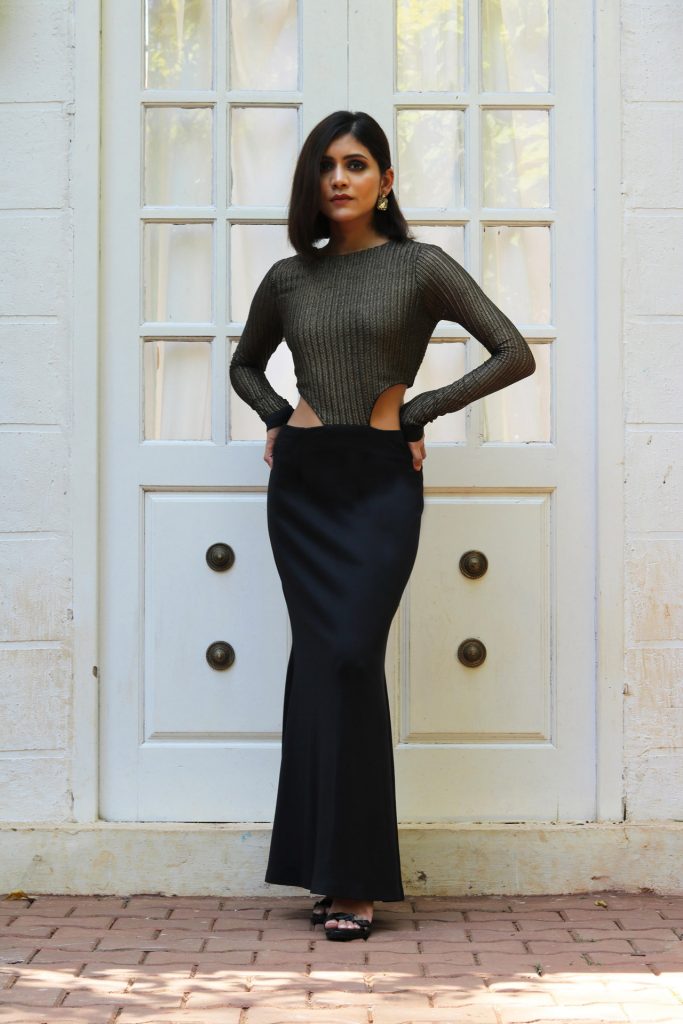 Looking for combinations of subtle and loud, bold and graceful, well not a problem anymore! Featuring this gorgeous Knit Waist Cut out Gown by Dheeru and Nitika. Flaunt that wavy waist with this couture.
Styling time:- Give it a tender finishing with statement earrings.
Complete your look with :
6. CHOCOLATE BROWN GOWN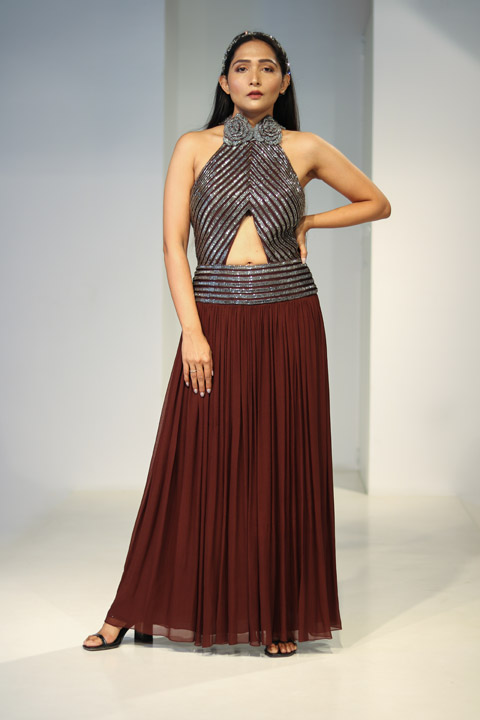 Blaze up your night with the Chocolate brown gown by Sonaakshi Raj. Intricate upper waist embroidery with a pleated chocolate brown gown is a piece of art.
Styling tip:- Pair it up with crystal-studded drop earrings.
Complete your look with :
Tap to steal the spotlight in the cocktail parties with any amazing attire featured.
Log in to our official website – www.datetheramp.com to browse the complete collection, and book your order.
Follow @datetheramp on Instagram for updates!
Comments
comments