Haven't you planned your Christmas and New year party outfit yet? Well don't worry Date the Ramp got you covered, our stylists have picked the best party wear options for you, featured here
1. PINK CUT-OUT GOWN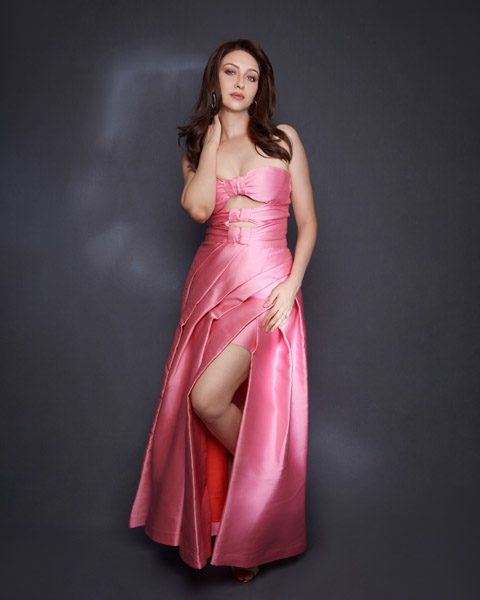 When you are bold and strong your outfit should speak for you. Be the head-turner of the evening with this Rubisko Gown by Monisha Jaisingh. A subtle pink gown in cut-out detailing will itself add glamour to your look and the party too
Styling tip:- Keep your look monochromatic with crystal earrings, bracelets, and matching footwear.
2. BOW MIDI SEQUIN DRESS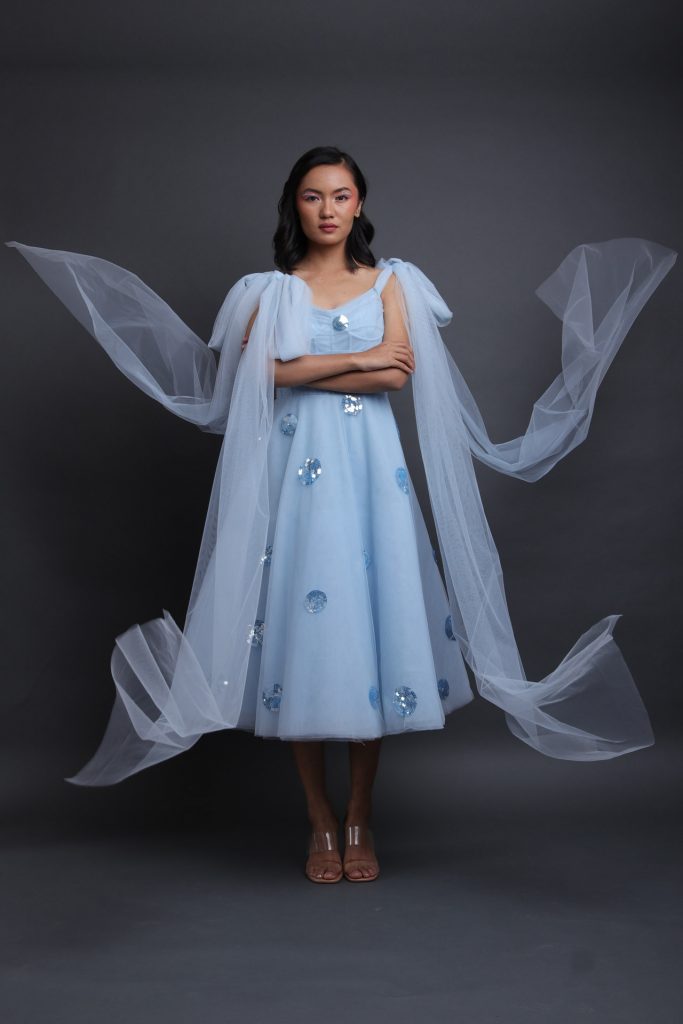 Make an effortless statement with this Bow Midi Sequin Dress from the label Gauri and Nainika. Its Little sequence detailing and extended tie-up sleeves are totally modest and chic.
Styling tip:- Go for crystal earrings, bracelets, and a clutch.
3. RED BOW MIDI GOWN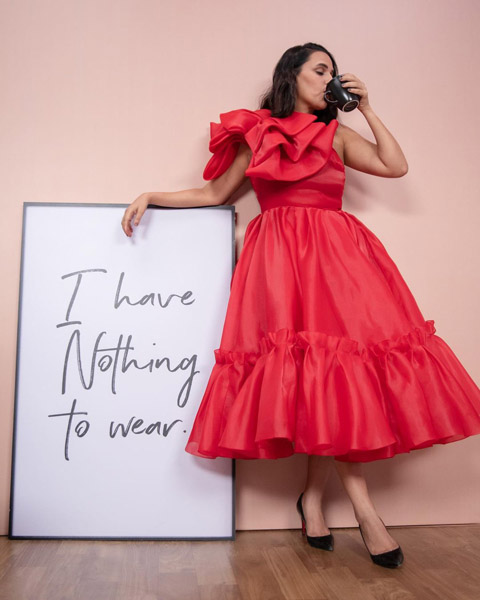 This Bow Midi gown from the label Gauri and Nainika is perfect for a Christmas party, A-line silhouette and asymmetric sleeve with bow detailing is making it more gorgeous.
Styling tip:- Accessorize this outfit with stone embedded earrings
4. STRAPLESS CORSET DRESS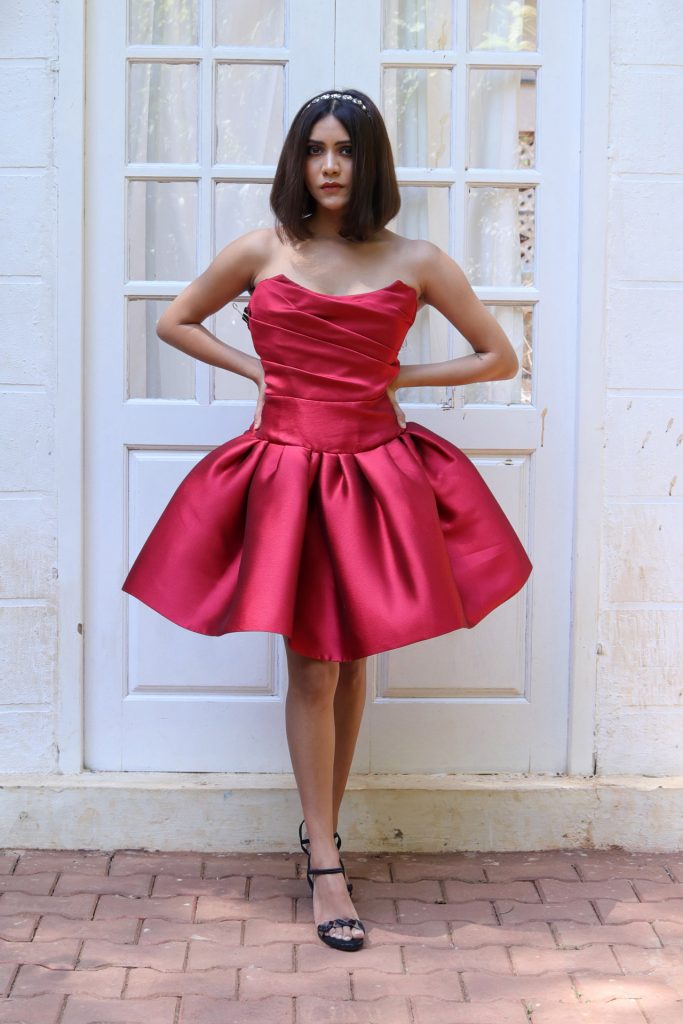 Stand out from the crowd with this flirty yet classic red dress by Gauri and Nainika for a remarkable evening appearance. This strapless corset dress will surely give you a stunning look.
Styling tip:- Elevate your look with contrast crystal stud earrings and an envelope clutch.
5. EMBELLISHED BLUE GOWN
If something elegant and sophisticated is more of your style then get your hand on this Berlin Blue Gown by Rohit Gandhi and Rahul Khanna. It has a bodycon fit and sequined lines all over to elevate your look.
Styling tip:- A pair of statement earrings is enough to elevate the look.
6. GOLDEN SHIMMER GOWN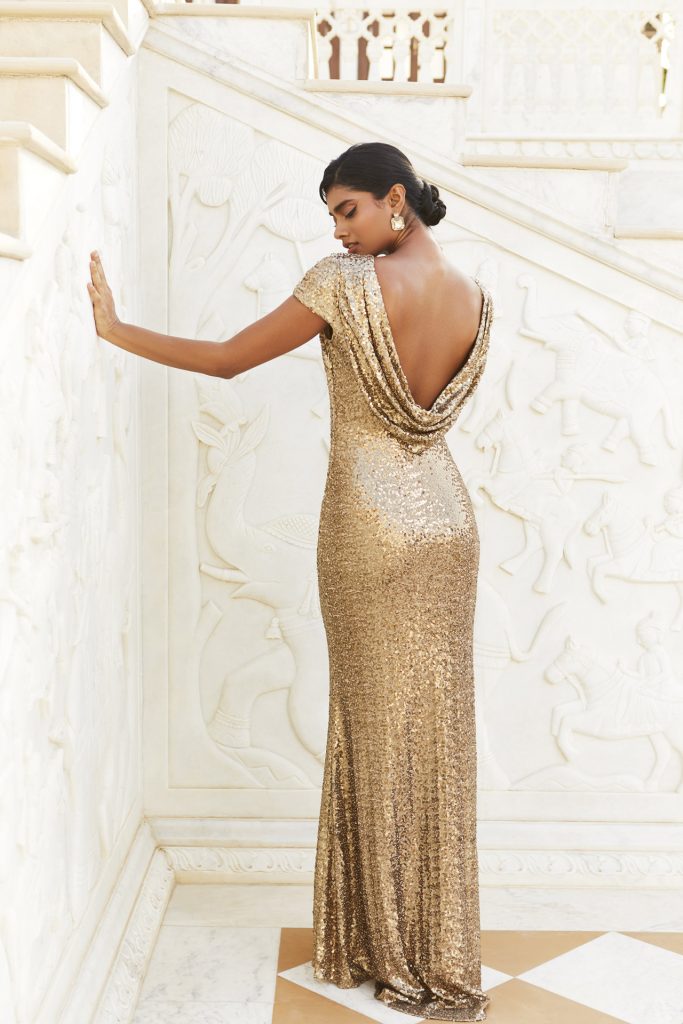 Another one on a more classy and graceful side, this golden shimmery gown by global collection has a cowl neckline at the back which makes this dress exquisite.
Stunning tip:- Keep the feel elegant alive with a statement ear cuff, a clutch, and a bracelet.
7. OLIVE GREEN INCUT GOWN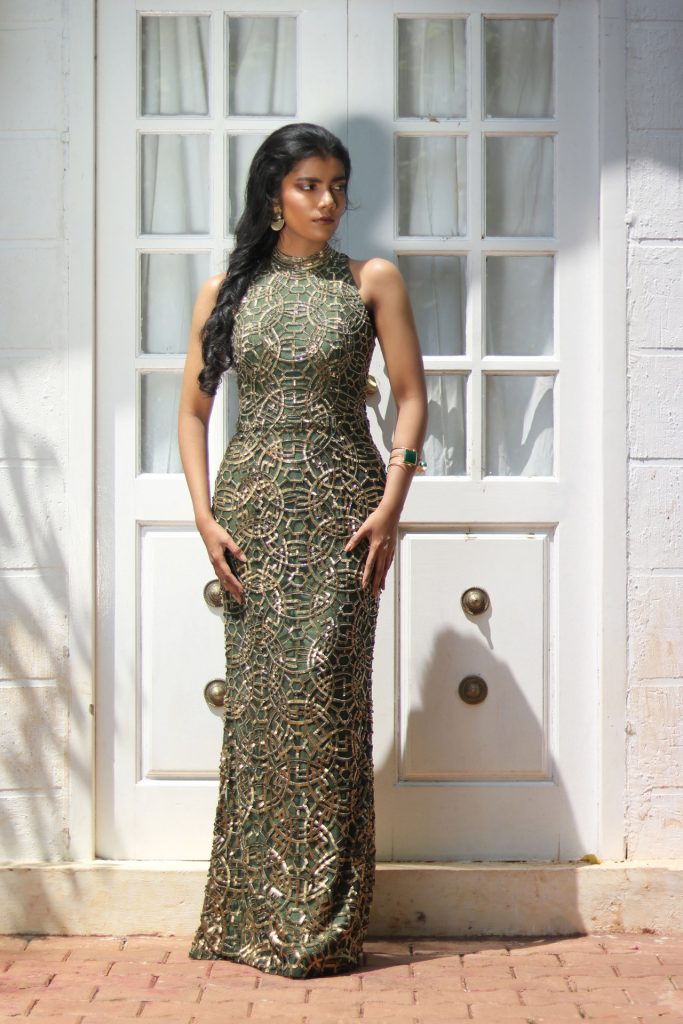 Features this Olive green input gown from the label Zara Umrigar. Halter neck, irrigated detailing and embellishment of this gown makes it a must-have choice for cocktail parties
Styling tip:- Go for a classy look with minimal studded statement earrings.
8. SILVER CHORD DRESS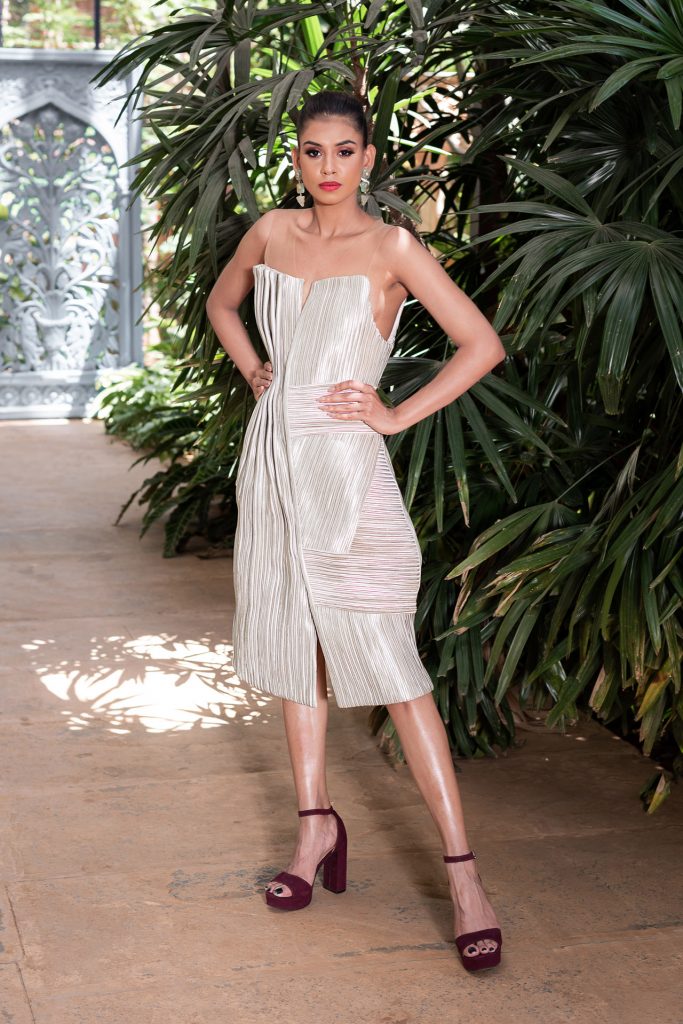 Be voguish with this silver chord dress is an excellent choice for you from the label Esse. It's a contemporary styled dress with a Modern silhouette.
Styling tip:- accessorize your outfit with statement earrings and high stilettos.
9. GOLDEN DEEP NECK GOWN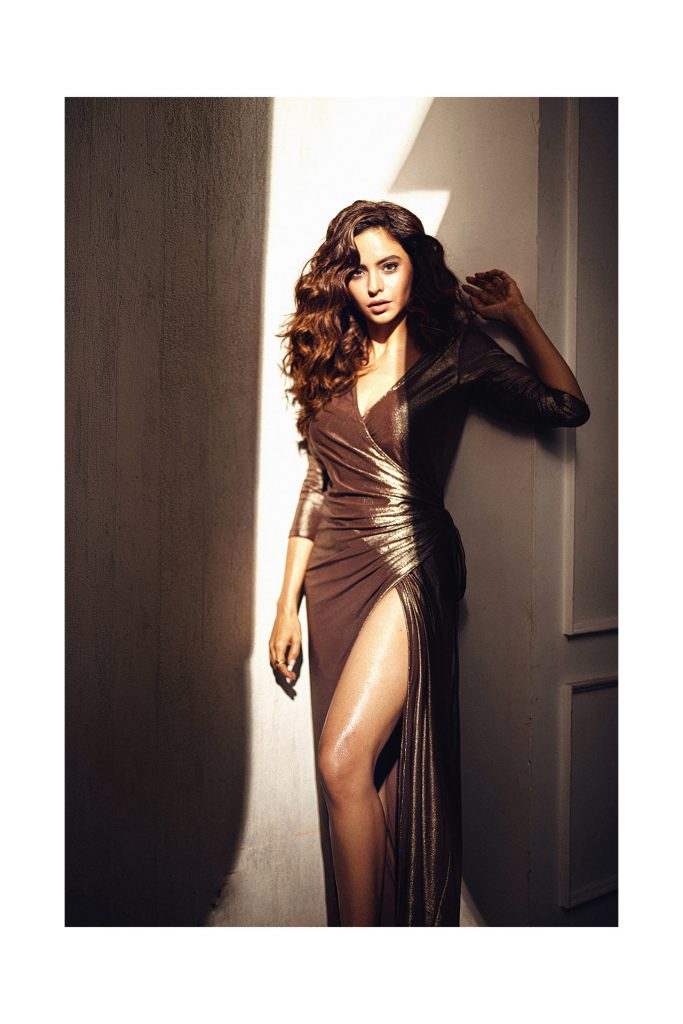 This bronze metallic gown by Sidhharta Tytler is extremely sensual and Beautiful. It has wrap knot detail on the waist and a deep v-neck.
Styling tip:- Glam up with heavy crystal dangler earrings and clutch.
10. GREEN SEQUIN GOWN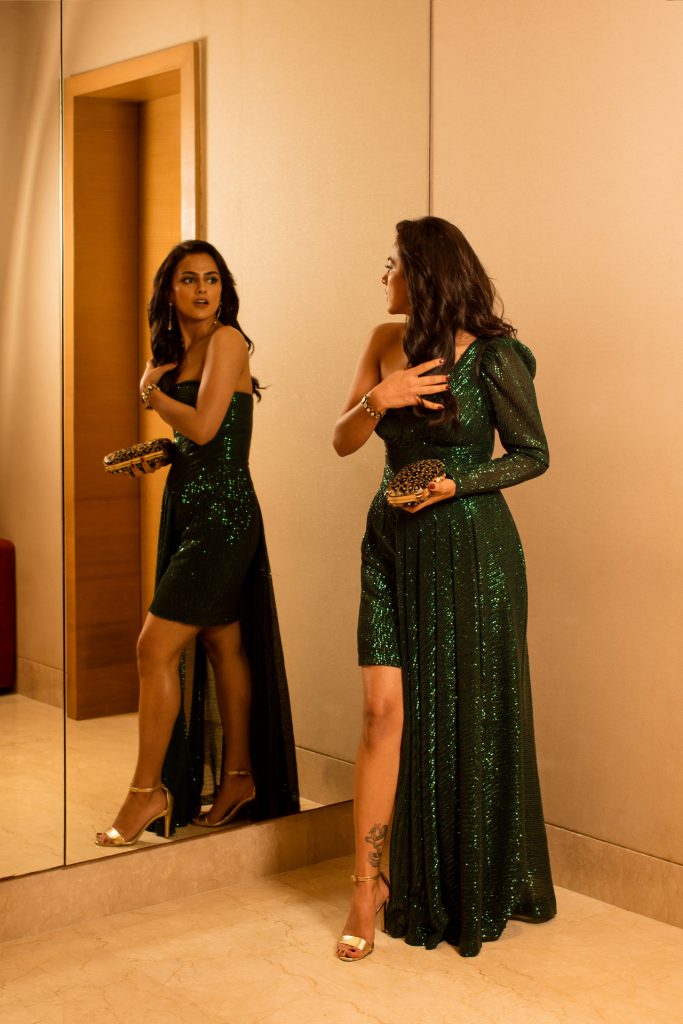 Looking for an extraordinary outfit to step into a new year party? Choose this Green Sequin Gown by Aparna S. One-shoulder detailed and fine sequin embellishments will give you a ravishing look.
Styling tip:- Beautify yourself with statement crystal jewellery.
Tap and find your stunning look for this party season.
Log in to our official website – www.datetheramp.com to browse the complete collection, and book your order.
Follow @datetheramp on Instagram for updates!
Comments
comments