They say "First impression is the last impression", we believe
"Every impression should be the best impression". And nothing is more impactful than Solid couture that reflects your personality and speaks about your spirit.
Here are 7 extraordinary apparel to write about your doer.
1 . RUFFLED ONE-SHOULDER GOWN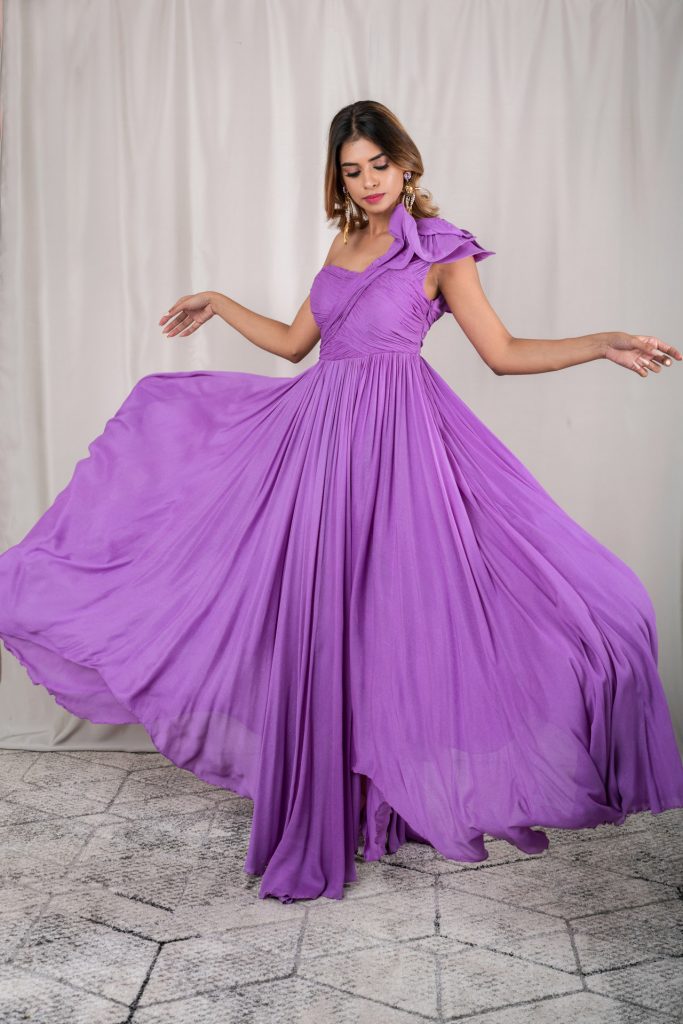 Let your ingress be as eye-catching as your individuality with this Ruffled one-shoulder gown by Ishan Shravika. This graceful asymmetric purple attire is one of a kind.
Styling tip:- Pair it up with Crystal stud earrings with bracelets.
2. SERENE BLUE GOWN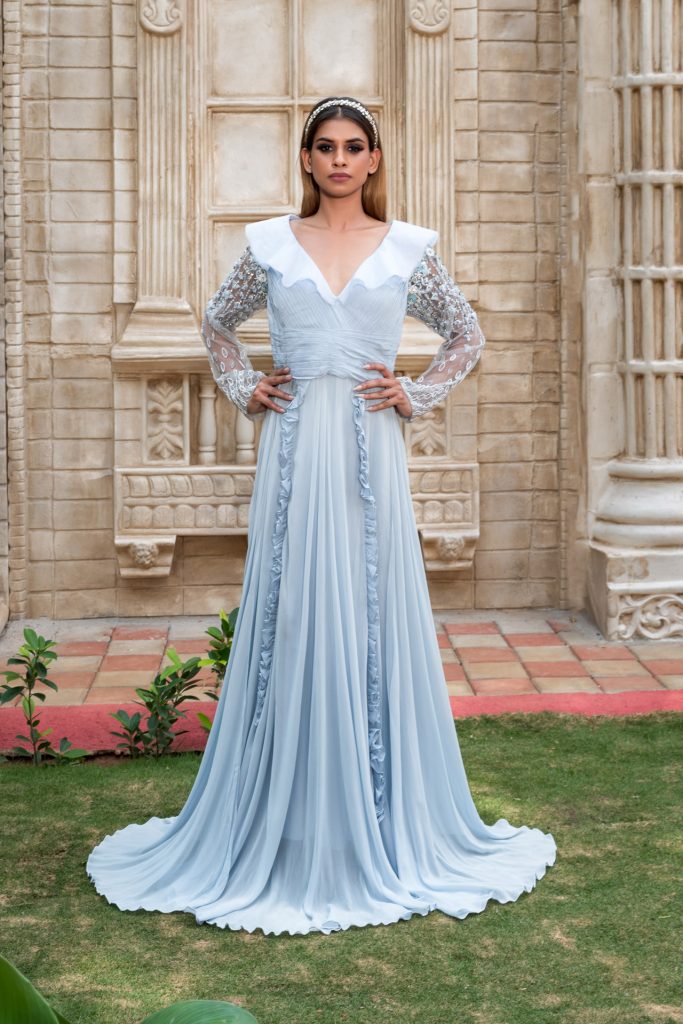 Recreate the Disney princesses look of Cinderella with this Serene blue gown label from Naffs. Ruffle collar, Serene blue, georgette with net sleeves, everything in one is what we wish for.
Styling tip:- Beautify it with Chandelier earrings with a crystal stud choker.
3. PEACH RUFFLE SLEEVE GOWN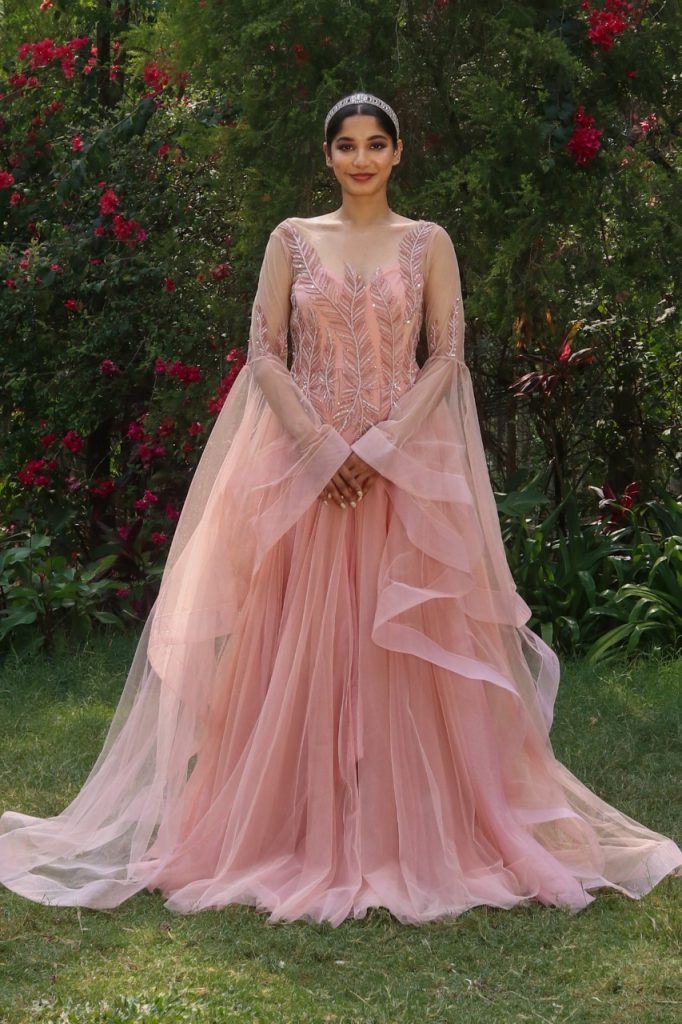 If you wanna go from the Indian queen to the Indian ever look queen then this Peach Ruffle sleeve gown is an embracing choice. Royal peach color, flared gown, Ruffle sleeves, a little stone embroidery- just subtle and loud.
Styling tip:- Shine in this attire with crystal stud drop earrings.
4. RED SLEEVELESS GOWN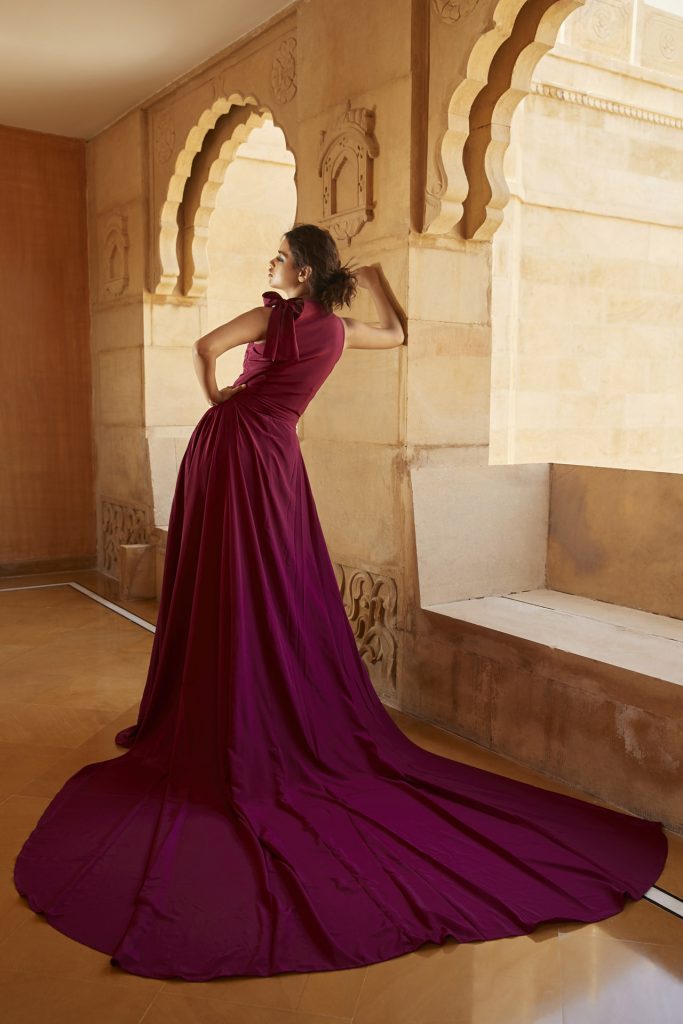 We all dream to be the girl whose appearance makes all the heads turn. The red shoulder gown is a statement piece label from Date the ramp. Wine halter neck gown, neck side tie- you will be a melodious delight.
Styling tip:- Complete your look by adding crystal stud statement earrings and a bracelet.
5. BLUE GREY LEHENGA SET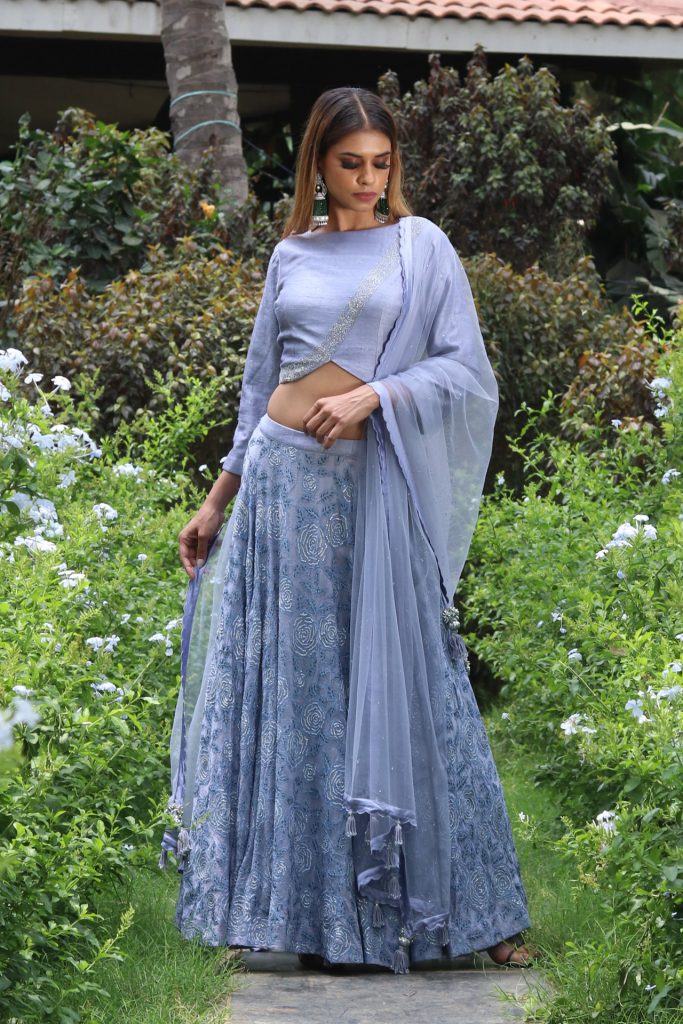 Never a second opinion when it comes to accessorizing the albino beauty, lehengas are not only our top priority but are the only priority. This Blue-grey Lehenga set by Sukriti and Aakriti is a traditional oomph for beauties like you. Raw silk blouse and skirt with intricate embroidery with a delicate dupatta.
Styling tip:- dominate your look with a pair of silver jewellery.
6. BLACK RUFFLE GOWN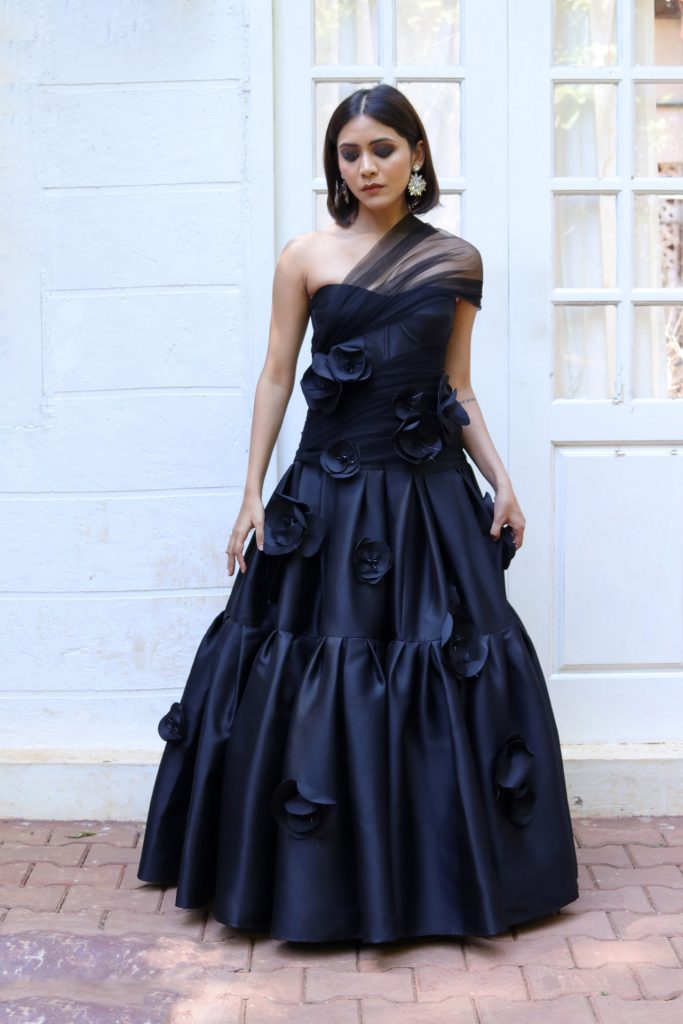 Hey chic! be the reason to raise the temperature by making this Black Ruffle Gown, by Gauri and Nainika, your pick. Matchless, classy detailing with a sweetheart's neck.
Styling tip:- Be eye candy with crystal stud earrings.
7. MAROON TAIL GOWN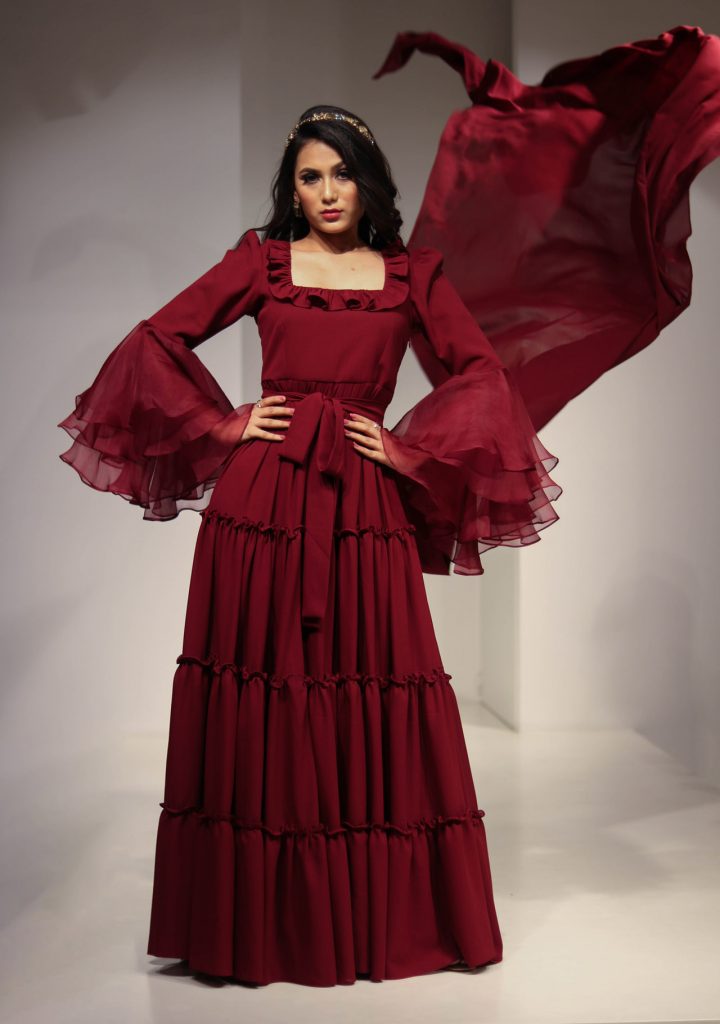 Let your heels make the high-pitched noise and your attire be the eighth wonder with this Maroon Sheer Gown label from Date The Ramp. A flattering trail and classy details with ruffle sleeves will be your top-notch choice.
Styling tip:- Complete your look with statement earrings.
Steal the spotlight with our exclusive collection. Tap to make your night count.
Log in to our official website – www.datetheramp.com to browse the complete collection, and book your order.
Follow @datetheramp on Instagram for updates!
Comments
comments