Grey is a colour that signifies balance. And what can be better than taking it higher with a little bit of bling?
From cocktail parties to evening soirees, you can't go wrong with the gowns featured here!
1. BLACK SAREE GOWN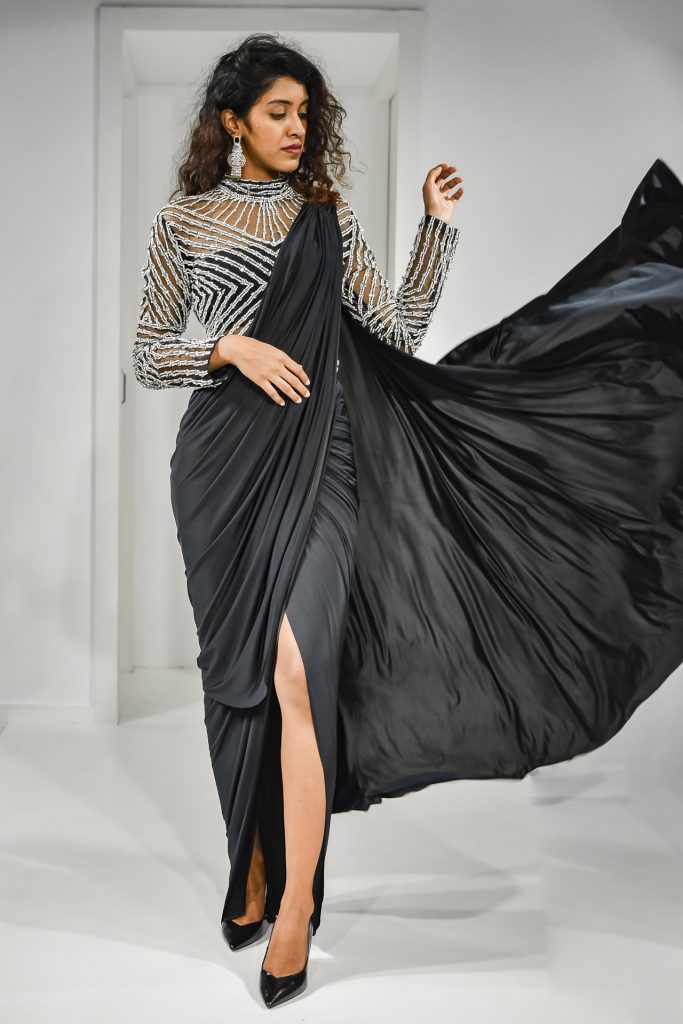 This pre-draped black saree has a dramatic effect with its bodysuit blouse. It shines with silver parallel pearl and crystal embroidery. This elegant saree from designer Pernia Qureshi is easily outstanding.
2. RUFFLE PRINTED TRAIL GOWN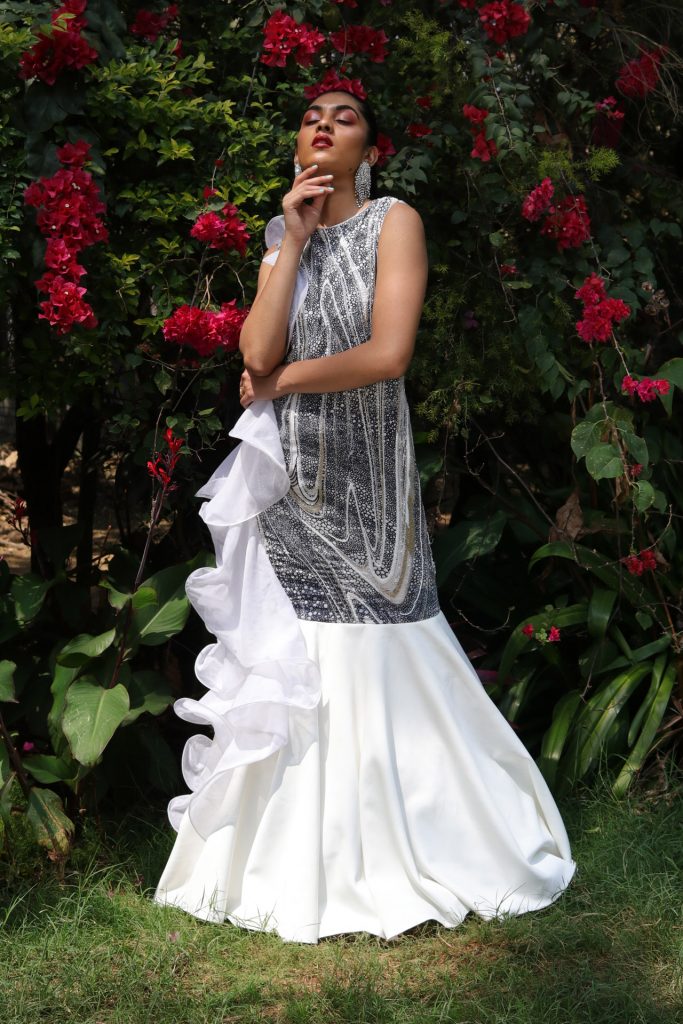 This gorgeous attire by Ishan & Shravika is gonna make you look like Ariel living on land. The Ruffle printed Trail Gown is your perfect outfit for engagement parties. A wavy side-flare makes it a dreamy dress.
3. PORTIA GOWN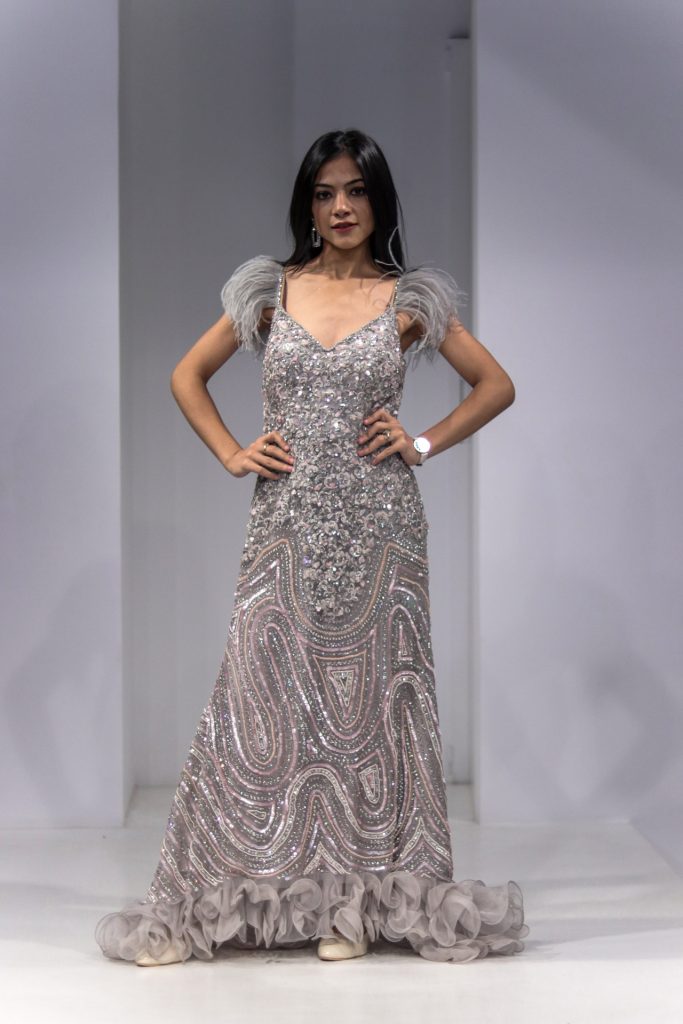 Aarti Mahatani's Portia Gown combines fur embellished sleeves and sophisticated detailing. It is an alluring choice. The grey shade and frills at the bottom give a sizzling impression. The overall look feels like a gracious Hollywood evening gown.
4. GREY EMBELLISHED GOWN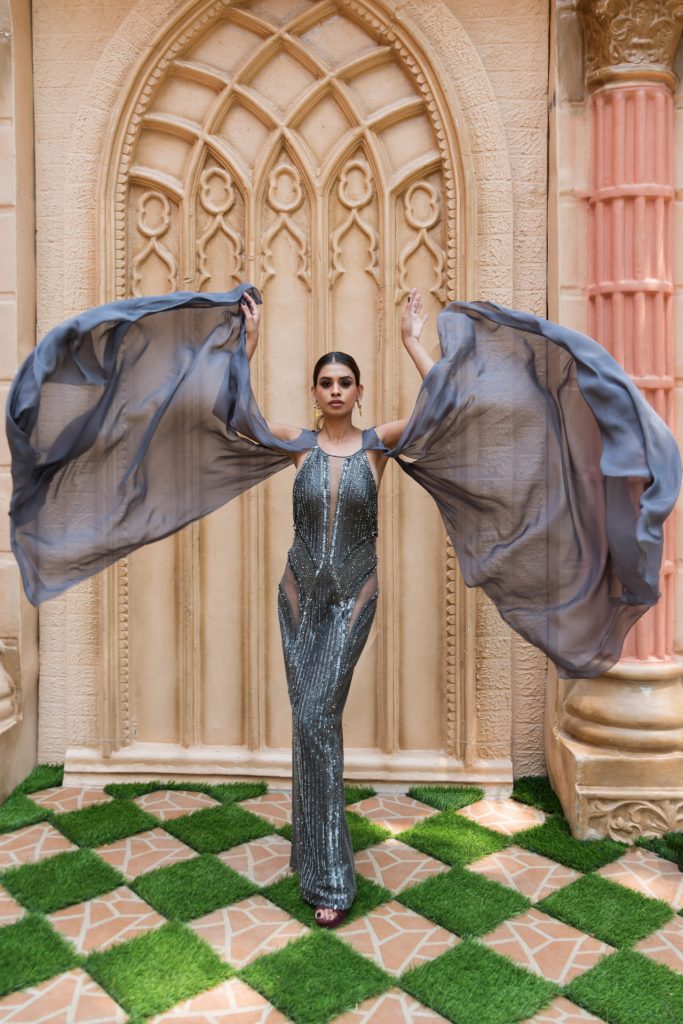 Rohit Gandhi and Rahul Khanna help you raise the temperature with this grey Embellished Sensuous Gown. Fancy shimmer fabric, bodycon silhouette, statement sleeves – what's not to compliment!
5. EMBROIDERED NET DRAPED GOWN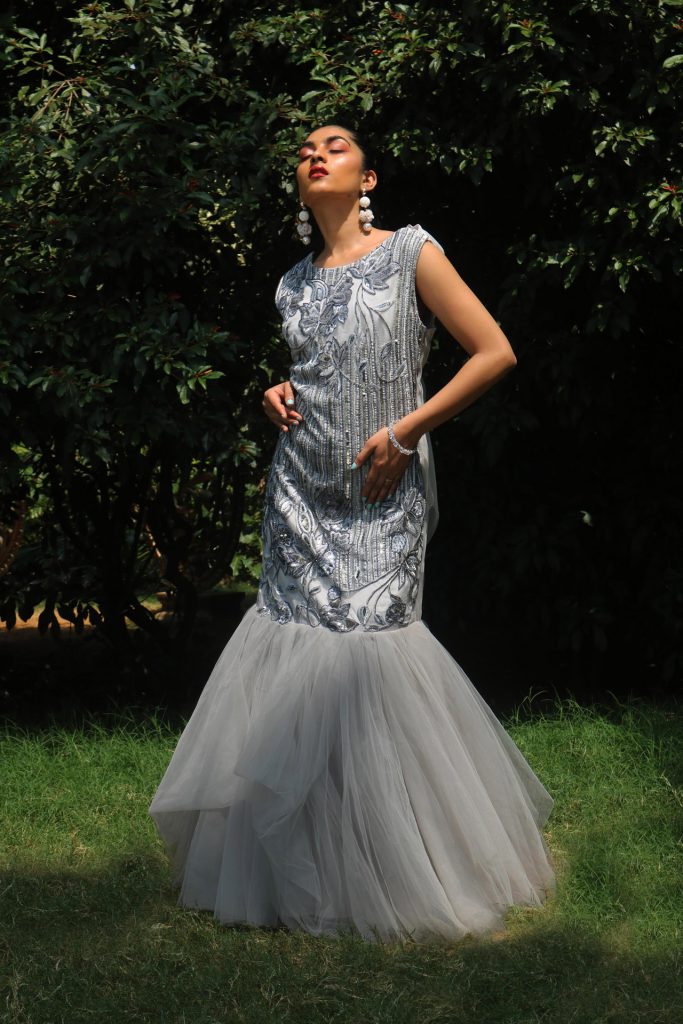 This hand embroidered Net Draped Gown is by designer duo Ishan & Shravika. Intricate embroidery and frilled net fabric at the bottom make for a spectacular presence.
---
Tap and rent your favourite from our amazing collection. Make your events memorable with Date The Ramp.
Log in to our official website – www.datetheramp.com to browse the complete collection, and book your order.
Follow @datetheramp on Instagram for updates!
Comments
comments