When a woman carries a lehenga it isn't just about the clothing. Indian women wearing lehengas represent an event, a tradition and ritual.
It is time to break the typical hierarchy and style up lehengas. Style them up with long kurtas, modern top lehengas and fringe detailings. Plus add fun popping colour combinations, prints and embroidery!
Here are some perfect options where you can ditch the basic blouse and explore more.
1. Tricolor Kurta Lehenga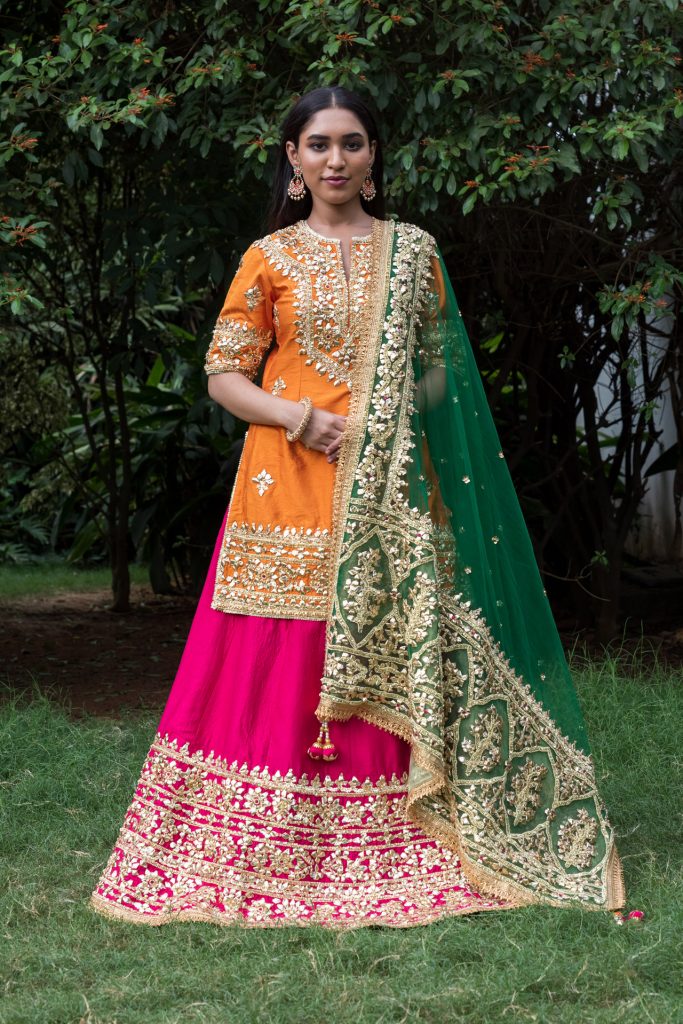 The joyous combo of pink and orange is a head-turner in this gorgeous colorful lehenga set by Preeti S Kapoor. A dark green embroidered dupatta completes the beauty of this tricolour kurta top lehenga.
2. Red Fringe Top Lehenga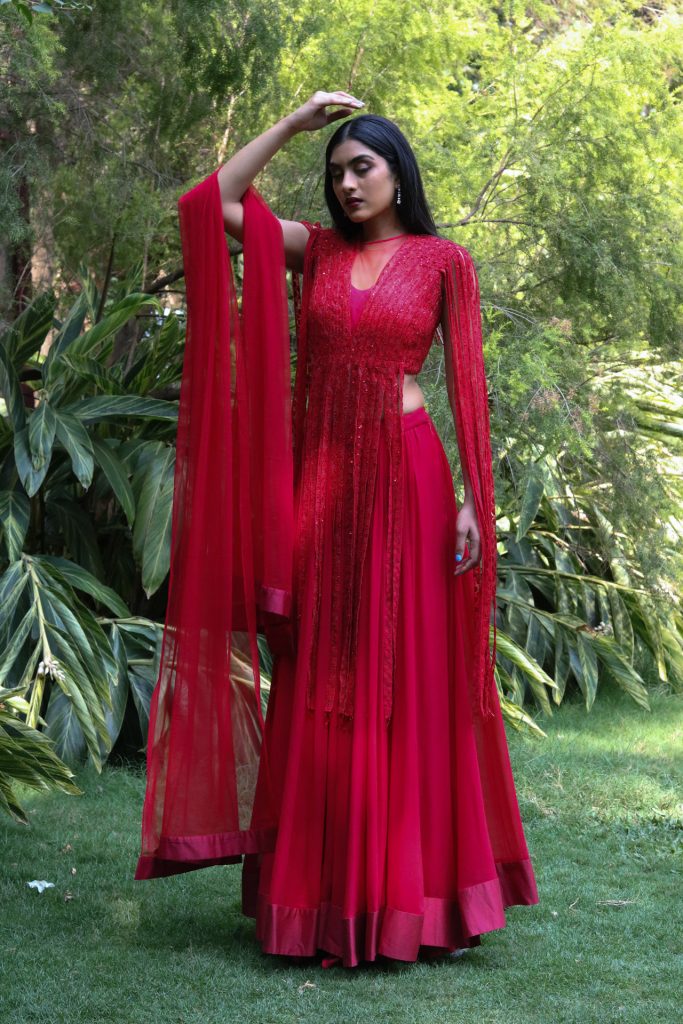 Red is the color of love and there is no choice but to fall for this beautiful fringe top red lehenga by Ridhhi Mehra. As it is said – "if you have nothing to wear, try red". Red lehengas are themselves a portrait of art and now, with a little styling twist you can slay any event.
3. Blue Zardozi Silk Kurta Lehenga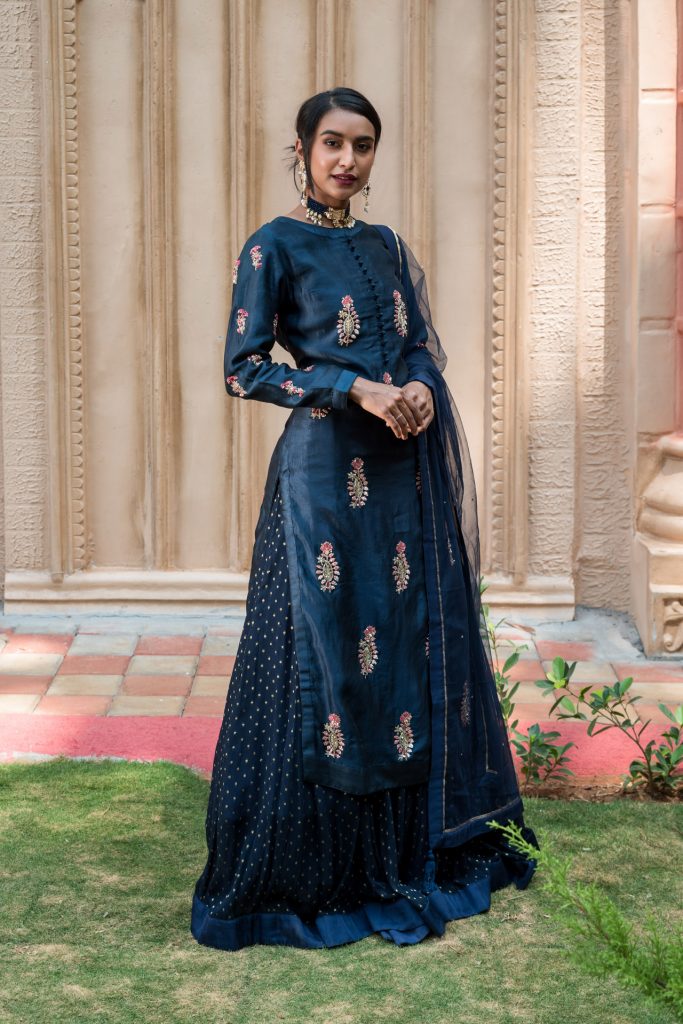 This lehenga combines enthusiastic color with a compassionate tone. Notice the detailed thread work in this elegant piece by Shyam Narayan Prasad. This reminds us all how to adorn a silk kurta and lehenga look with grace.
4. Royal Teal Blue Lehenga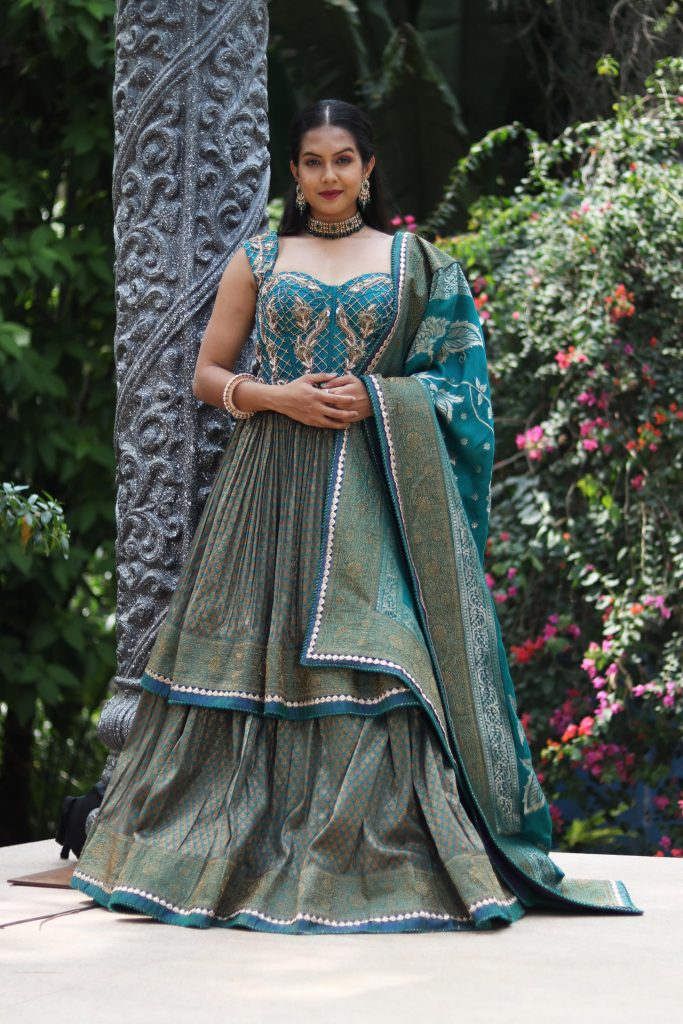 This lehenga has teal blue royal feel fabric with regal golden thread work on it. The combination makes this peplum top and lehenga from Aparna S an excellent choice!
5. White Vase Printed Lehenga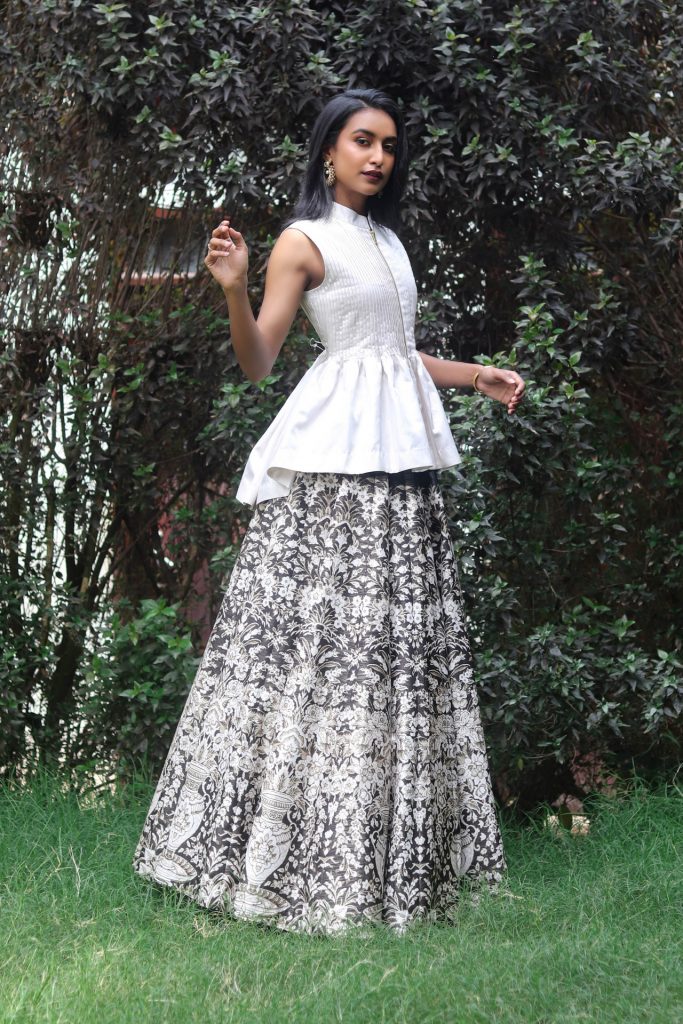 The white peplum top with grey printed vase style lehenga from Siddhartha Tyler feels like a painting. It is a glamorous convenient look without exaggerating. Did you want a unique modern lehenga – this is an outstanding choice!
---
Today we showed you few options of new style lehengas with kurta top, peplum top and fringe blouse. If you are looking for unique modern lehengas, these are perfect for you!
Click on your favourite and book now for upcoming occasions.
Of course you may be looking for traditional ethnic lehengas. Then you may love the DateTheRamp collection on our official website – www.datetheramp.com/collection.
Follow @datetheramp on Instagram for updates!
Comments
comments