One cool trend that stands out is the corset fashion which was highly loved by all in the Victorian era. It is a fitted garment that emphasises your body shape and celebrates the curves you have. When we talk of corsets in the present time, they are more of an outer wear than a piece of inner beauty.
A classy corset will definitely make you look wow and you will stand out of the crowd.
Indian designers are incorporating corsets in their latest designs and these designs don't seem to be just restricted to gowns, but can also be seen in sarees and lehengas! Well, we can't wait to see this trend just about everywhere because it gives a very voguish vibe.
But If you still haven't experimented with corsets yet, below are some options from Date The Ramp collection. Rent these outfits to get an ultra glamorous look.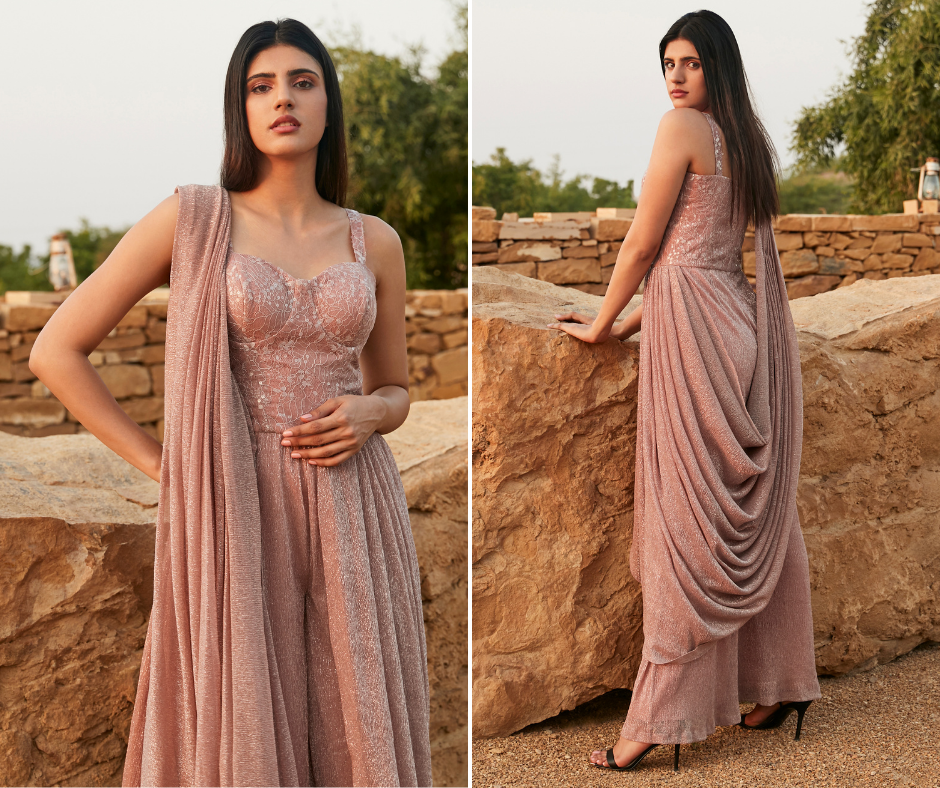 Want to look like a bombshell? Try this super sexy and super comfortable saree gown with an intricate embellished corset by Aparna S. It's beautiful pastel color makes it perfect for each and every skin tone.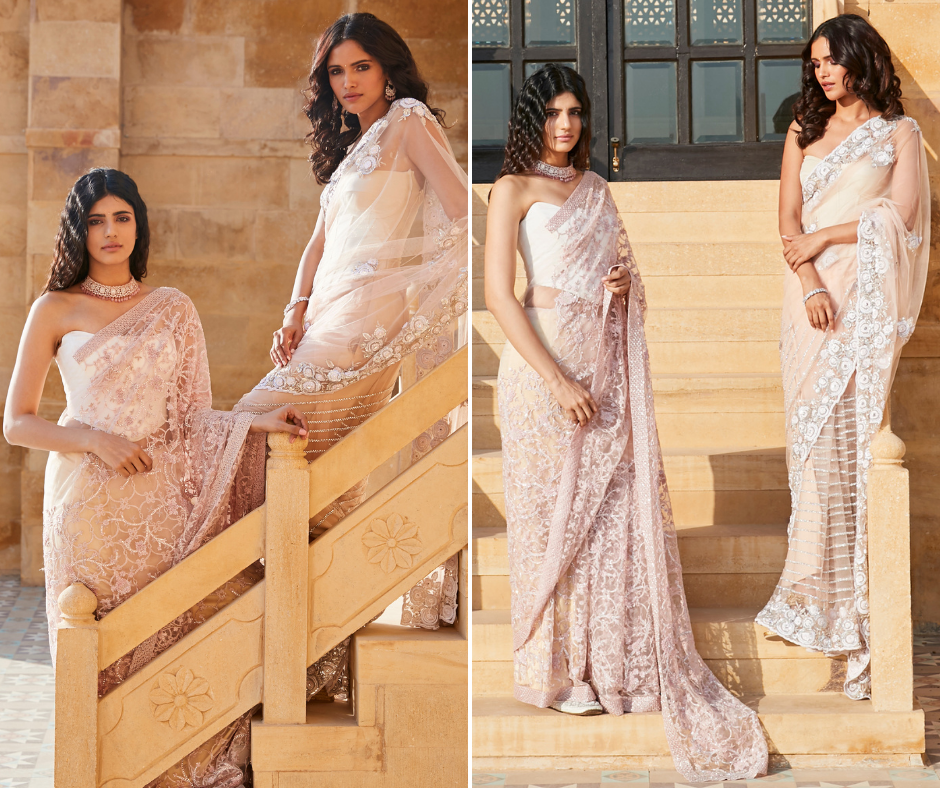 These peach tulle sarees light as a fairy with delicate beads and embroidery by Queens Emporium are one of a kind. These would be an absolutely delightful choice for any auspicious ceremony.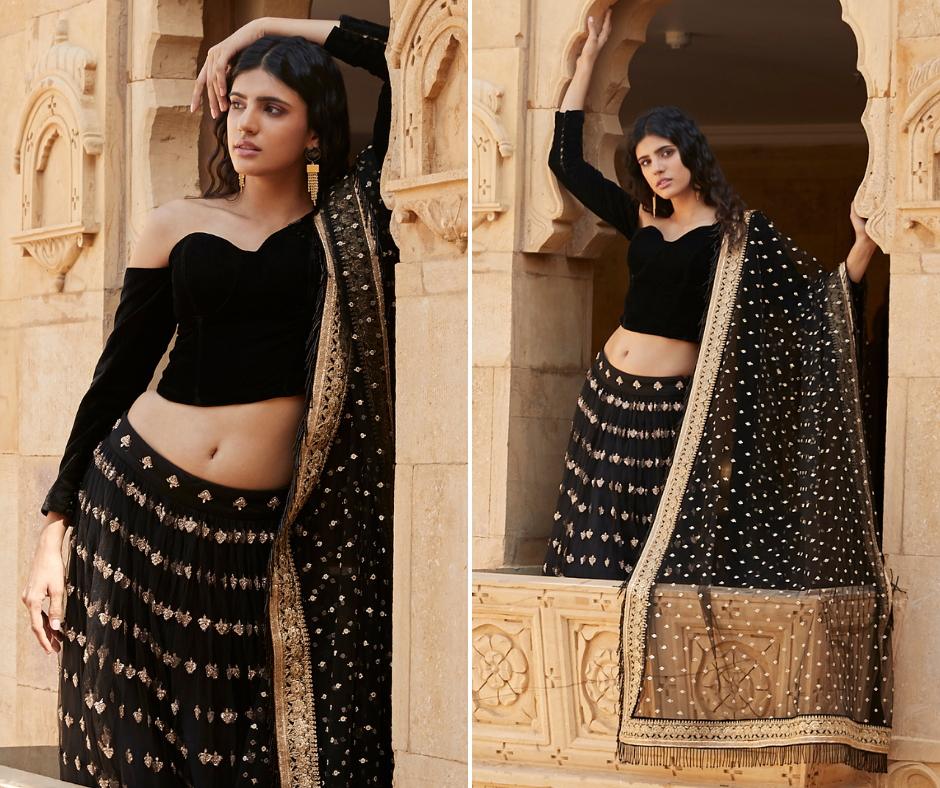 All black never goes out of fashion, does it? Try your hands on this modern one shoulder corset lehenga in rich velvet, adorned with gold detailing by Aparna S.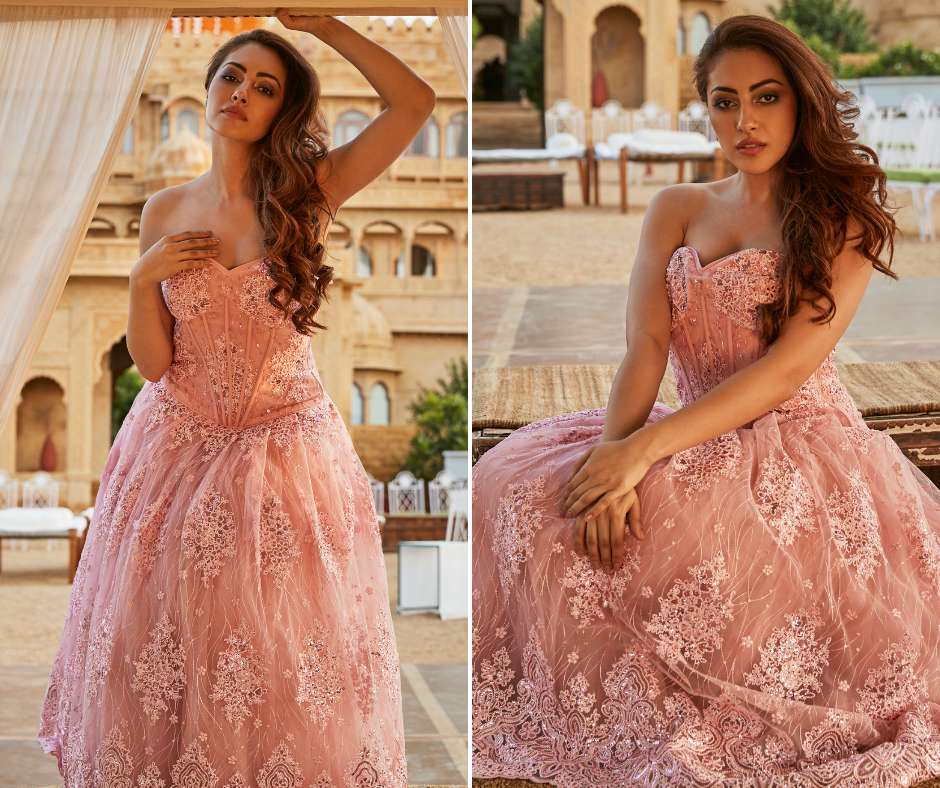 Calling out all the divas to try this enchanting pink gown with decorative embellishments over a dreamy net by Amit G T to own the day in verve and grace.
Are you tempted to try these corset garments already? We're sure you are! Let us know your favorite outfit from our collection in the comment section below.
Comments
comments