Who says your big day is only about the wedding vows and delightful cuisine? There's no way your wedding shouldn't be flashy, worthwhile and innovative like any other function, right? Its high time to think this way and start prepping up to create a wedding of yours in the most unique way.
We have sorted out few, yet amazing ideas on how to personalise your D-Day, so you have got immense memories to cherish for the lifetime. You might have seen couples personalising in a subtle way from giving personalised notes to the location of the event. All these efforts are directed towards making their day extra special and memorable in future.
Invites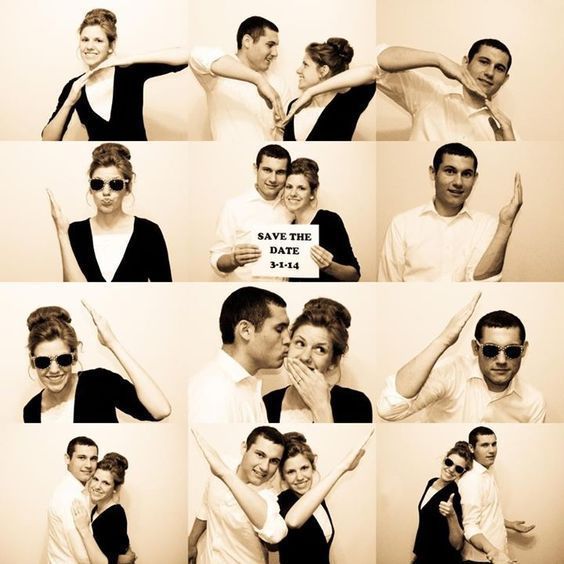 Source: Pinterest
Personalised invites are not just for the celebrity weddings! The new normal have reduced the number of guests paving way for more innovative ways of celebrating your intimate wedding. You can just add some laces, dry flowers, and wax seals with letters to entice the guest with a personal touch. Save the date invites is in the mainstream now with a calendar page, couple photos and even quotes on love.
Wedding Favors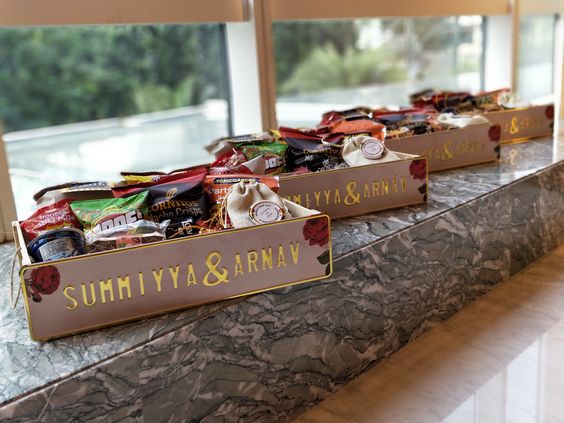 Source: Pinterest
Gifting guests with wedding favors are a great way to set the mood. Succulents, dry fruits, floral hair pins, mini candles, home sweets, bag of goodies etc are good choices for astonishing your guests with great favors on your big day. Imagine putting together cotton bags with accessories and gifting your loved ones with something to take away from your wedding.
Menu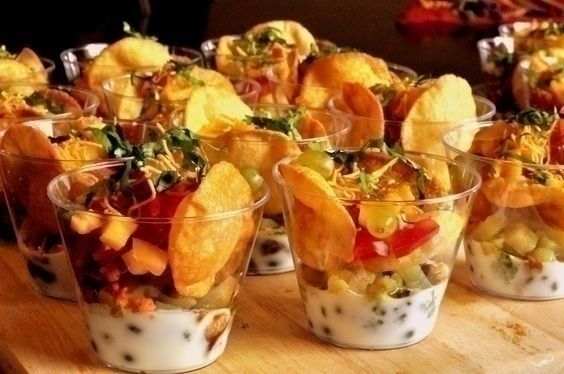 Source: Pinterest
You ca also personalise the menu in the same way you have chosen your life partner! Food holds a special place in creating an experience in any event. So, may be your guests love Chinese starters, so prepare an appetizing platter for your beloved guests! Do you have a favorite dessert, ask caterer to recreate it in the menu!
Photo Wall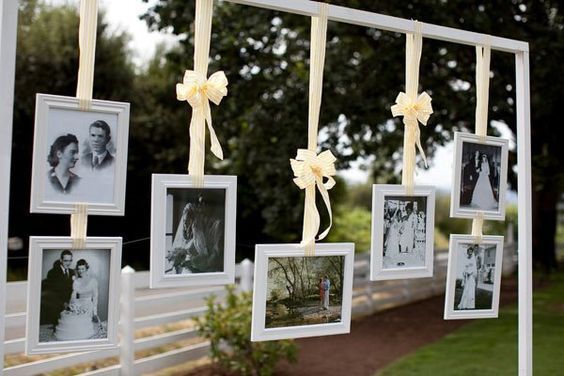 Source: Pinterest
Wedding is one of the major event in anyone's life and making it memorable can't be without a photo wall. You can add pictures from your childhood, family, or clicks of any special occasion. This way you can take a short walk down the memory lane in the very special day. Don't forget to put in some LED lights to take the mood up the notch.
Games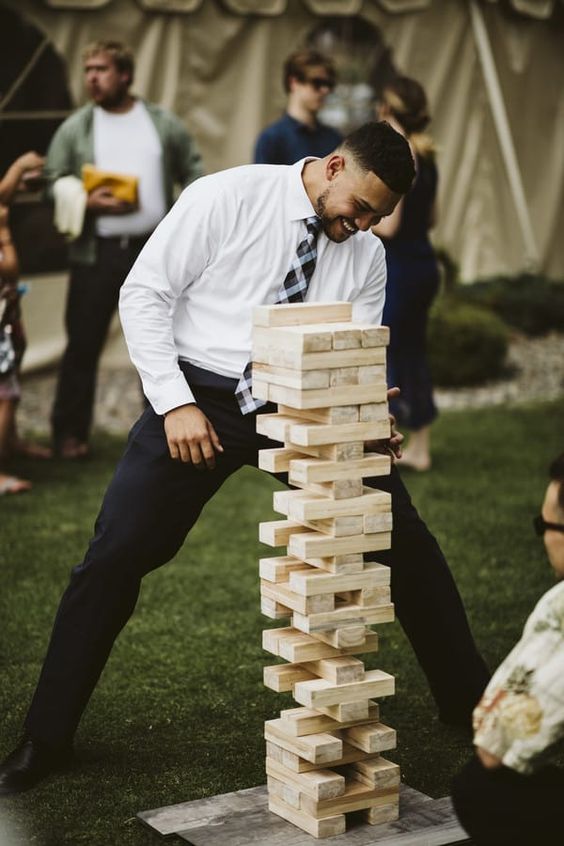 Source: Pinterest
When it comes to a wedding, its all about celebrating the happiness with your close people. So why not have some fun? Throw in some very funny games to create the jazz for the whole guests. Also, you can share some fun moments or memories that you cherish in the crowd to make it more engaging for the guests. You can even hire a stand up comedian to make people laugh among the chaotic and long ceremonies.
So all you need to do is imagining what would enjoy being a guest at the same function and start making checklist to make your guests go 'Wow' seeing how you have put together the whole ceremony!
Comments
comments