Winter weddings are loved universally, especially by the Indians because of the scorching summer that we have. The winter season comes with chilly winds that can leave you shivering.
While the weather ensures your bridal makeup and hair stay as it is but there are lot of issues when it comes to choosing the right outfit. So, lets unfold a new chapter of your life by making the right choices?
Full sleeves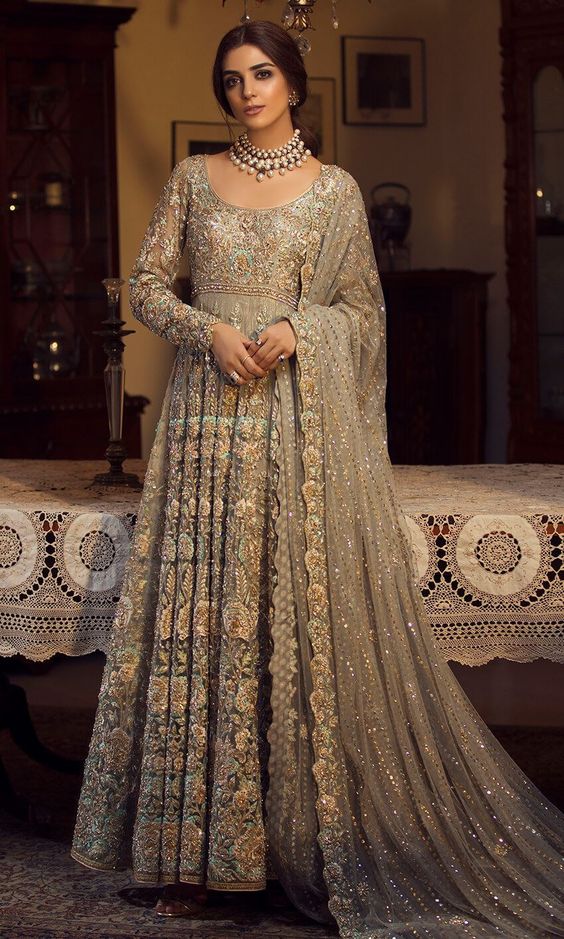 Picture source :Pinterest
As it will be cold and chilly, evade sleeveless or backless cholis. Settle on customized full sleeves as an alternative, which will embrace your curves and keep you protected. Pick a princess cut outline for a perfectly fitted look. While the sleeves will make you feel warm, the fit will draw all the attention to your highlighted collar bone.
Jackets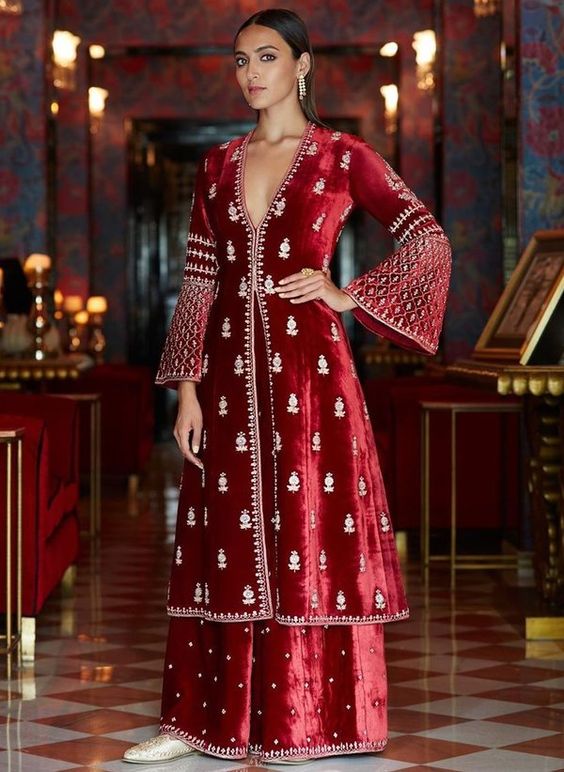 Picture source: Pinterest

This is a smart way to layer your look. Indian outfits with jackets come in two alternatives. The first being layered simply, where a jacket is worn over a short choli. The other way is to have a long length jacket worn over your lehenga. The two alternatives give an exceptionally magnificent look to the outfit and are ideal for a colder time of year wedding. A tip to get the look right is to get the right fit for the jacket. The silhouette created by the jacket should be curved towards the waist and then gently flaring outward.

Shawl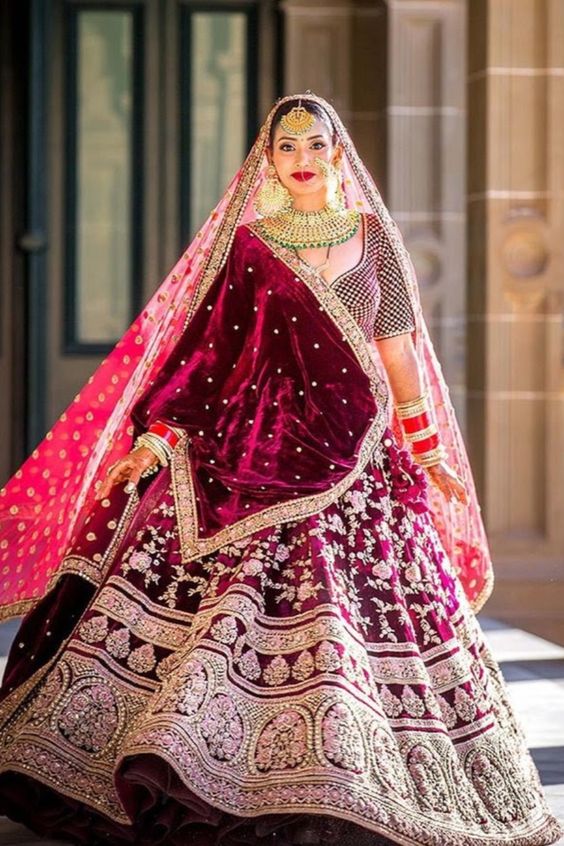 Picture source :Pinterest
Adding a shawl or a velvet dupatta as a second layer is a clever idea without compromising with your outfit overall. It looks beautiful and elegant. You can get a matching shawl for your outfit and style it like dupatta to give the outfit a royal look.
Some other tips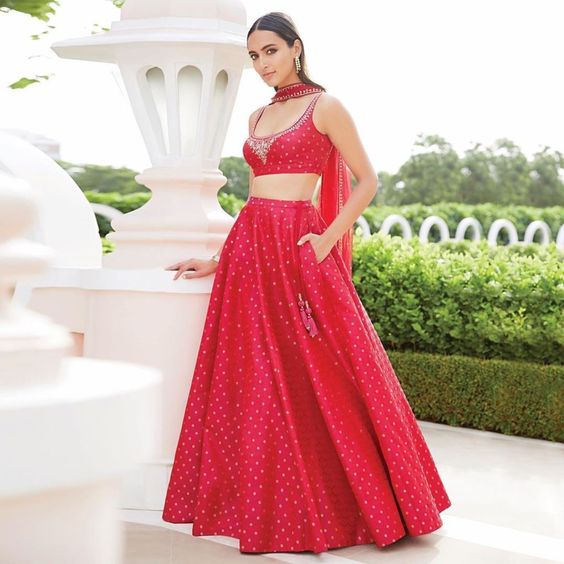 Picture source :Pinterest
There are a couple of elements that you can add to your bridal ensemble, which will assist you with remaining warm throughout – the first being pockets in your lehenga. Pockets are multi-useful and can help keep your hands warm, on the off chance that you feel the need. Another component you can add to your outfit is warm leggings. They can be worn under a lehenga or sari and will keep you hot when the temperature drops. To ensure that the length of these warm leggings closes just underneath the knee, so it won't be noticeable regardless of whether you lift your lehenga or saree.
Keep the style stakes high as you embark on a new adventure, and make sure you are comfortable. Because that's when you can unleash the diva within you!
Comments
comments