What a woman chooses to wear on an everyday basis is a symbol of who she is or what she aspires to be. Clothes are merely a form of self expression which reflects one's attitude and personality.
Power dressing is often used with reference to the corporate industry. It can be interpreted in a literal way wherein the focus is on sharp formal suits, pumps or high heels and bold colours. However, the same feeling can also be achieved on a subjective note by choosing a lucky outfit that one had on while acing interviews in the past, an accessory gifted by a close one or even a stiletto that exudes a powerful top of the world vibe.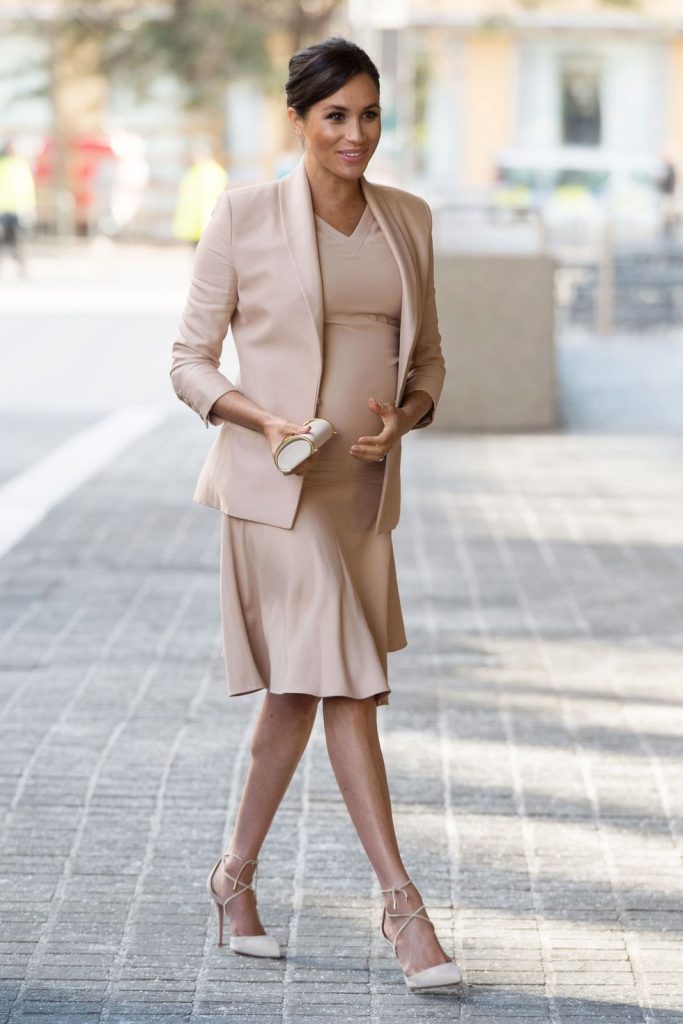 The exact definition of power dressing among women has seen a revolutionary change from the stereotypical inspiration of men's wardrobe to an independent form of self expression. The origin of this term "power dressing" can be traced back to the Chanel suit of the 1920's comprising of a woollen, collarless buttoned up jacket and a fitted skirt. One of the main motives behind power dressing was to introduce a sense of authority and inclusivity as women dwelled into male dominated professions.
"To me, clothing is a form of self-expression — there are hints about who you are in what you wear." ~ Marc Jacobs
Still high on US elections , it would be unwise not to mention the woman who truly has a powerful position to fill. As quoted by PopSugar, Kamala Harris is the queen of Converse and believes that every outfit is incomplete without a fresh pair of white sneakers.
Even though sneakers were not allowed on the Senate floor, our VP-elect chose to flex her personal style during the campaign trail alongside Joe Biden. She believes the classic Converse to be a statement of who we are as individuals and even as a country, it is necessary at times to revisit the basic essentials. Well known for her political power play, sporting pearls is another signature style favoured by VP-elect Kamala Harris to this day.
"We've come a long way. Power dressing now is designed to let the woman inside us come through." ~ Donna Karan
While formal blazers, skirts and trousers were preferred traditionally, the women have successfully conquered the style game that comes along with the career of their choice. Despite the subjectivity at play, the essence of power dressing dictates confidence and comfort at all times. These are the two key elements to attain a sense of security and empowerment which in turn allows one to put their best foot forward and seal the deal. The idea behind this is to showcase complete transparency through one's sense of style as well as concentrate on the message to be conveyed without agonising over presentation.
POWERDRESSING IN INDIA
The availability of varied designations and professions demand different dress codes which should comply with the decorum of an organisation. To perform well, one needs to look or feel assertive and confident. While certain work places still prefer the conventional formal attires, a lot of renowned as well as upcoming establishments have relaxed their policies with respect to dress code.
One may choose to opt for customary workwear outfits or incorporate more flamboyant and creative selections in accordance to the versatile nature of their workplace. Sarees have increasingly become a go to option due to an ease in accessibility as well as utmost comfort. In addition, the level of innovation that can be seen through different draping styles and accessories elevates the standard of this modest number.
Bold and ethnic motifs have proven to be highly effective to bring in a fusion element to any western inspired styles and silhouettes. Head accessories are great to tone down any formal options and make it more chic and casual. Belts and boots are quite desirable options when it comes to making any heavily decorative outfits seem a lot more wearable on an everyday basis. There has truly been a significant shift in the paradigm of work wear as the corporate officials seek a more informal work environment for their employees.
What is your take on the ever-changing power dressing landscape ? Let us know in the comment section below!
Comments
comments