We are approaching the spring wedding season and we all know the most common trend in India for weddings. A pre wedding photoshoot.
Let's admit it, we all have thought about having one of these photoshoots for ourselves someday. You're lying if you say you haven't. The clothes for the shoot matter the most, second to the photographer and the location. Picking out the right clothes is a make or break for any of these photo shoots.
While some brides-to-be opt to buy these clothes so that they can treasure it forever, renting out clothes for the photoshoot is actually a very good option. We at DateTheRamp have a gazillion options for the brides to choose from. Some brides want to explore their option while some choose to wear what they are comfortable with.
Either way, we got your back!
In the following blogs to come, we shall discuss different looks and outfits that go with different themes. This is sure to give you an idea for your dream shoot with your significant other. Apologies in advance because we are going to be leaving out the menswear from this one as we specialize in making beautiful ladies a little more beautiful. Enjoy the first part to this four-part series!
Resort/ Poolside/Beach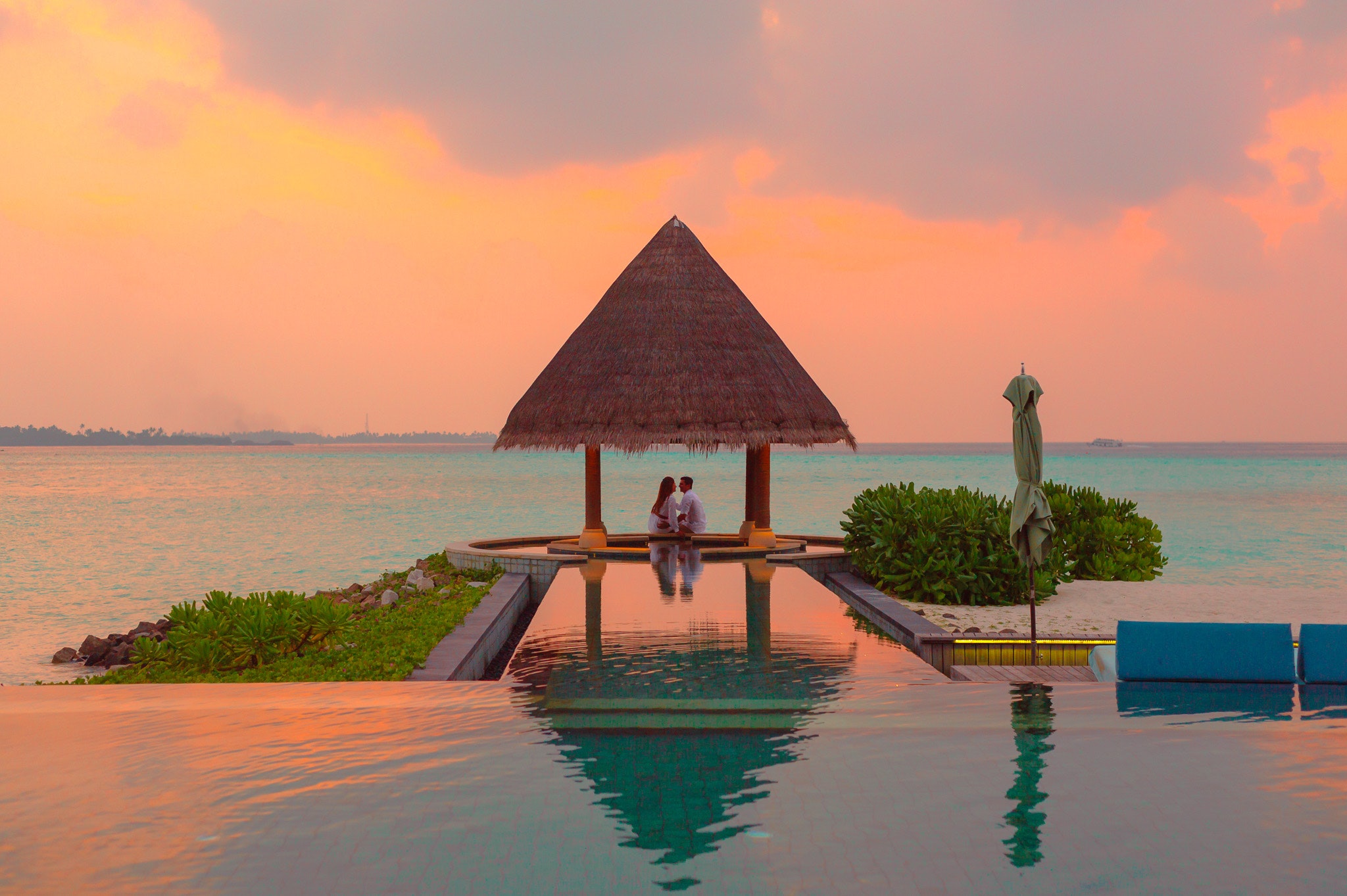 This is a very popular theme for a pre wedding photoshoot as a couple gets all the privacy they need for a photo shoot along with a surreal backdrop. This is one of the safest options you have when it comes to a pre wedding photoshoot. When you think of resorts and pools, all that comes to mind is long and flowy. And that is exactly why you should channel your inner goddess to your outfits. Here are some outfit tips from bloggers who have collaborated with DateTheRamp.
Outfit ideas for Resort/Poolside
1. Flowy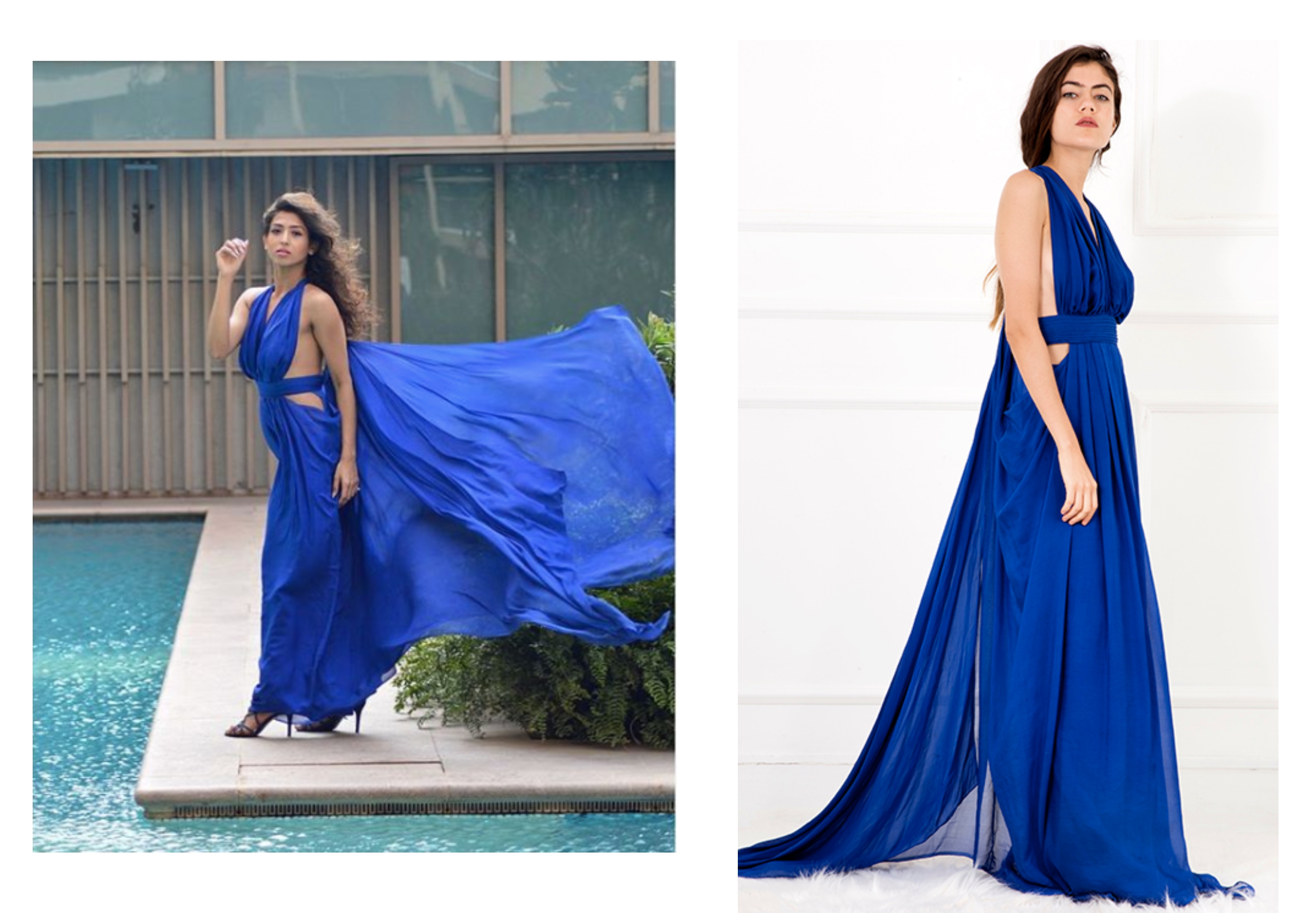 This blue number is from our Deme by Gabriella collection which is perfect for your poolside photoshoot. The length of the gown will provide a dramatic edge to your picture like none other. In the picture, blogger Neha Seehra carries this gown with sultry glamour.
2. One With The Ocean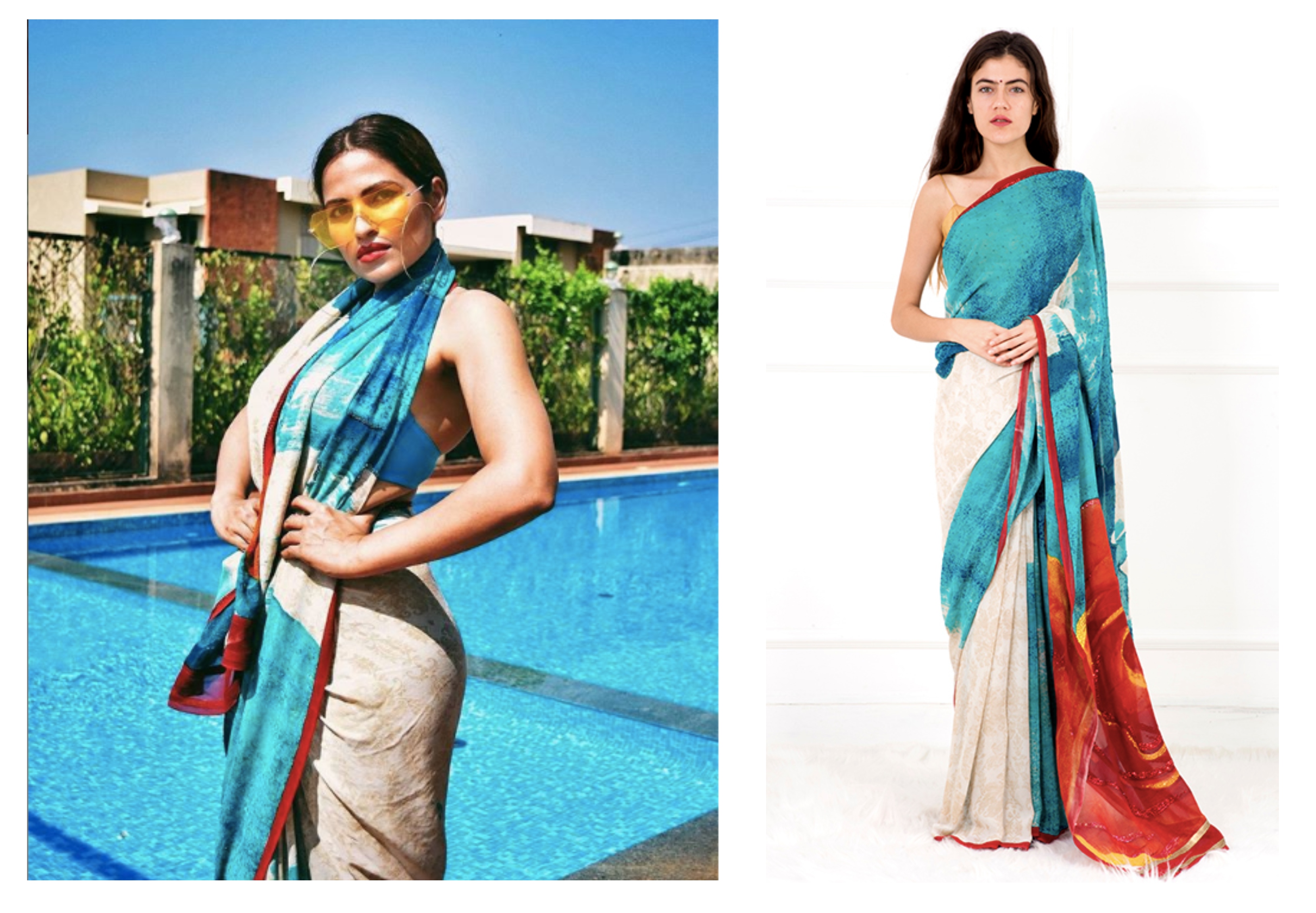 Fashion blogger Swana Lambor gives us a twist to how saris must be worn, especially by the pool. Who would have thought a saree would be the perfect resort wear? If you are someone who likes to experiment with your looks then try the saree drape style by Swana in this picture. Pair them up with gold hoops like her and you're in for a retro look.
3. River Flower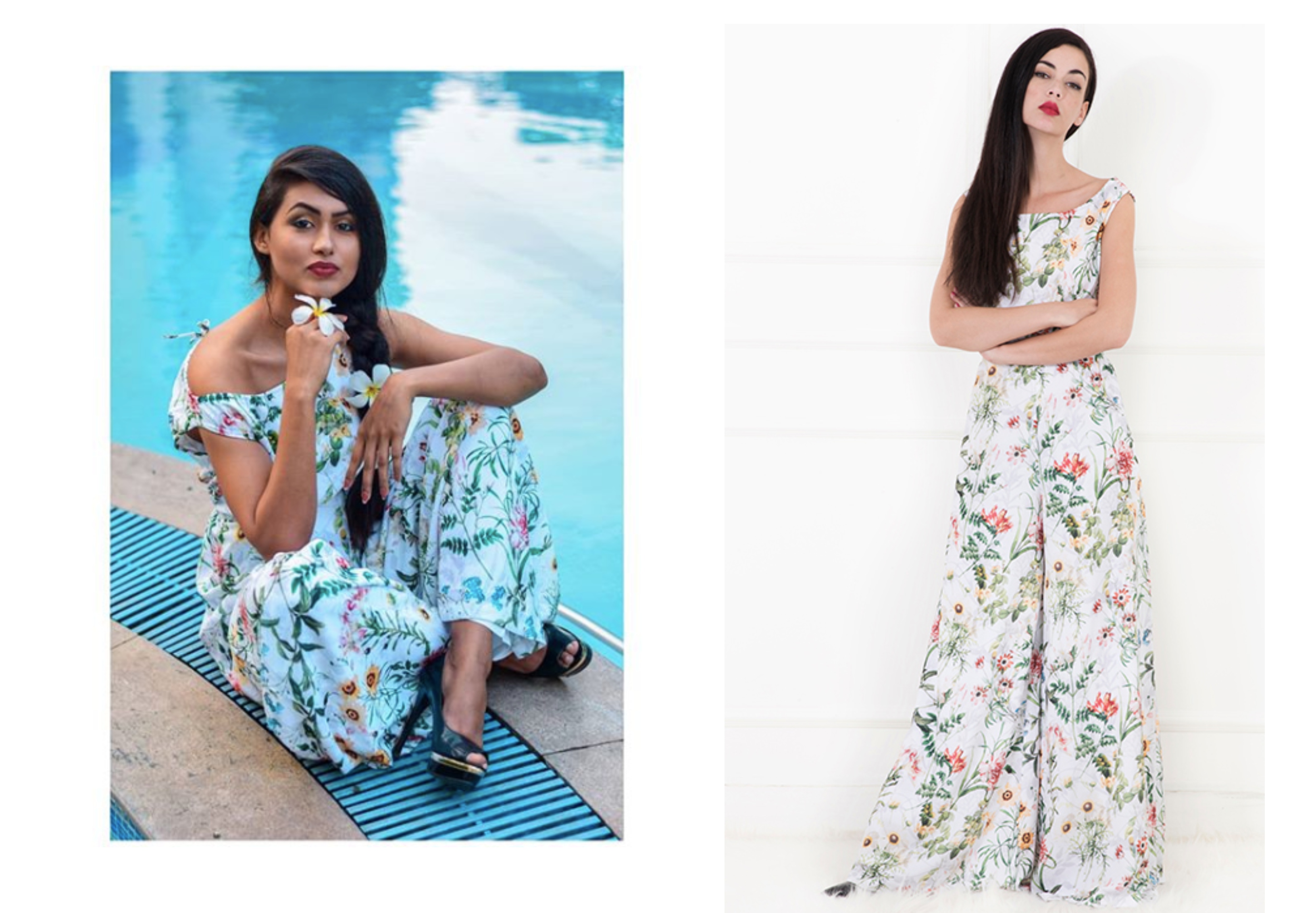 Ash Haute Couture specializes in floral and feminine clothes that are bound to make you look and feel fabulous. The blogger in the frame is Vidhi Singh who has worn a Floral Basket Jumpsuit. Sitting by the pool, she gives us absolute poolside goals.
4. Beach Babe
Wearing a short dress to the beach is always a good option. The length of this dress is absolutely fun-size! It is the perfect dress for a photoshoot by the beach without worrying about getting your clothes soaking wet. Choose this Mystic Print Necklace Dress by Malini Ramani for your shoot by the beach.
Not much of a water baby? Don't you worry! Stay tuned for the next blog for more themes on pre wedding photoshoots.
Comments
comments