When you have chosen your dream saree or lehenga, selecting the blouse design is the next decisive step! And why? A big part of the saree attraction lies with a distinctive and finely styled blouse that contributes to the entire look.
Which blouse do you want to wear for your next functions, confused? Well, we made it easier for you to search. Here's a DTR guide to find latest, trendy blouse options, so keep scrolling down.
One-shoulder ruffle blouse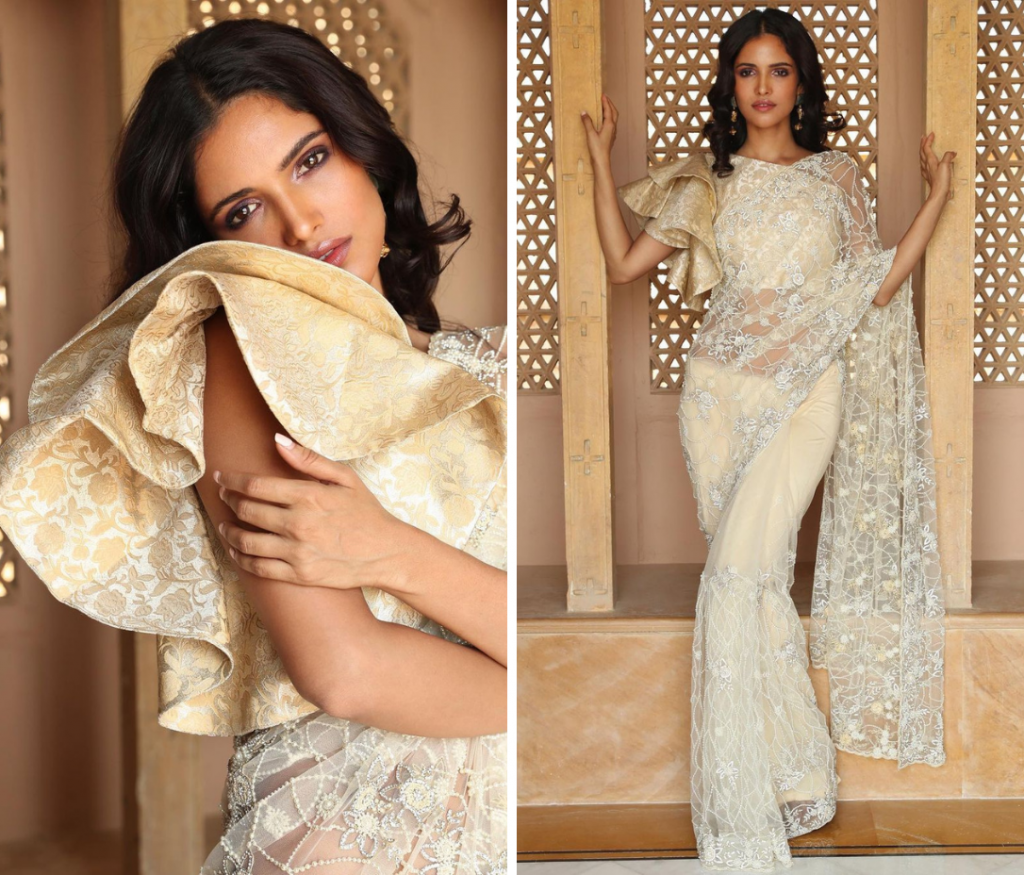 No trend is significant enough if you do not add an overwhelming amount of volume to it! Voluminous ruffles seem to suit best with lighter sarees and give a glimpse of power dressing. 
Cold shoulder tassel blouse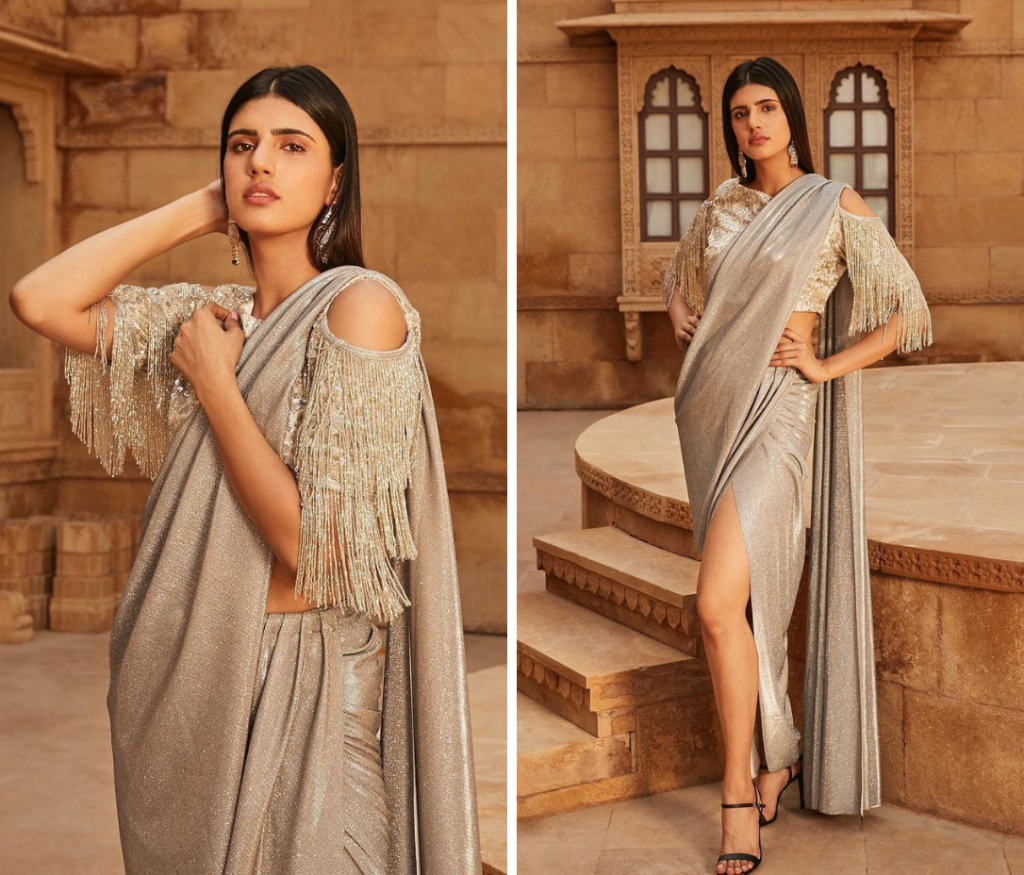 A beautiful metallic grey cold shoulder blouse with bunched cascading shoulder tassels that give it an ideal modernist cocktail party look.
Choker neckline blouse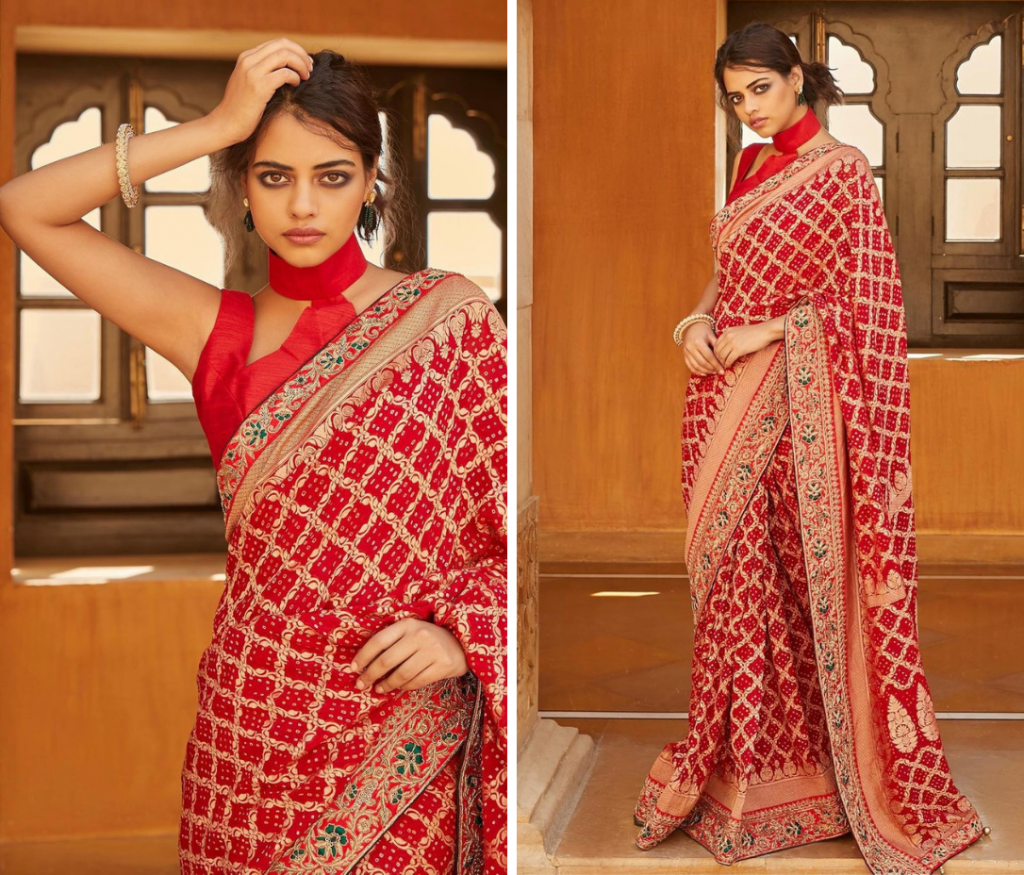 As the name implies, the choker neckline blouses come with the standing collars. It's a great combination of Indian and western design as its collar gives a western touch but its cutwork adds the Indian hold to the saree.
Peach Sleeveless Ruffled Blouse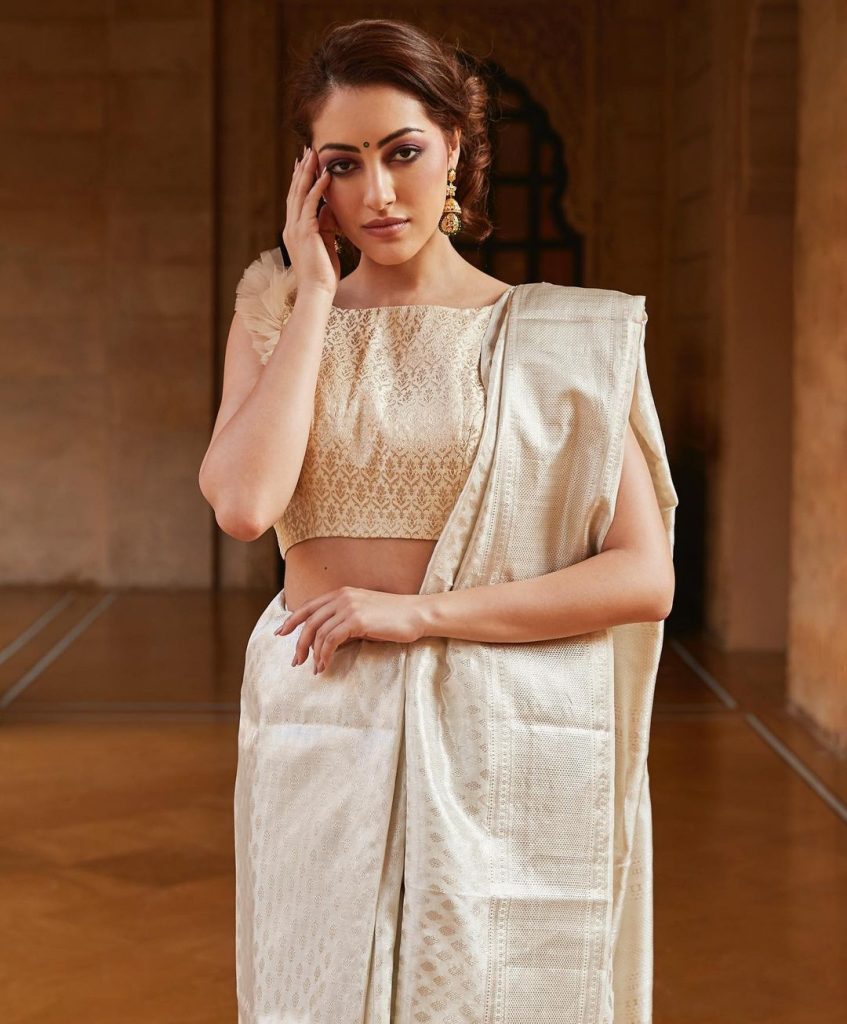 How about experimenting the traditional silk saree with a blouse full of frilly details. Add the vintage touch to gorgeous saree for an exciting chic avatar to the entire look. By adding layers of ruffles to it the classic got revolutionised into something contemporary. 
White Bishop Sleeve Blouse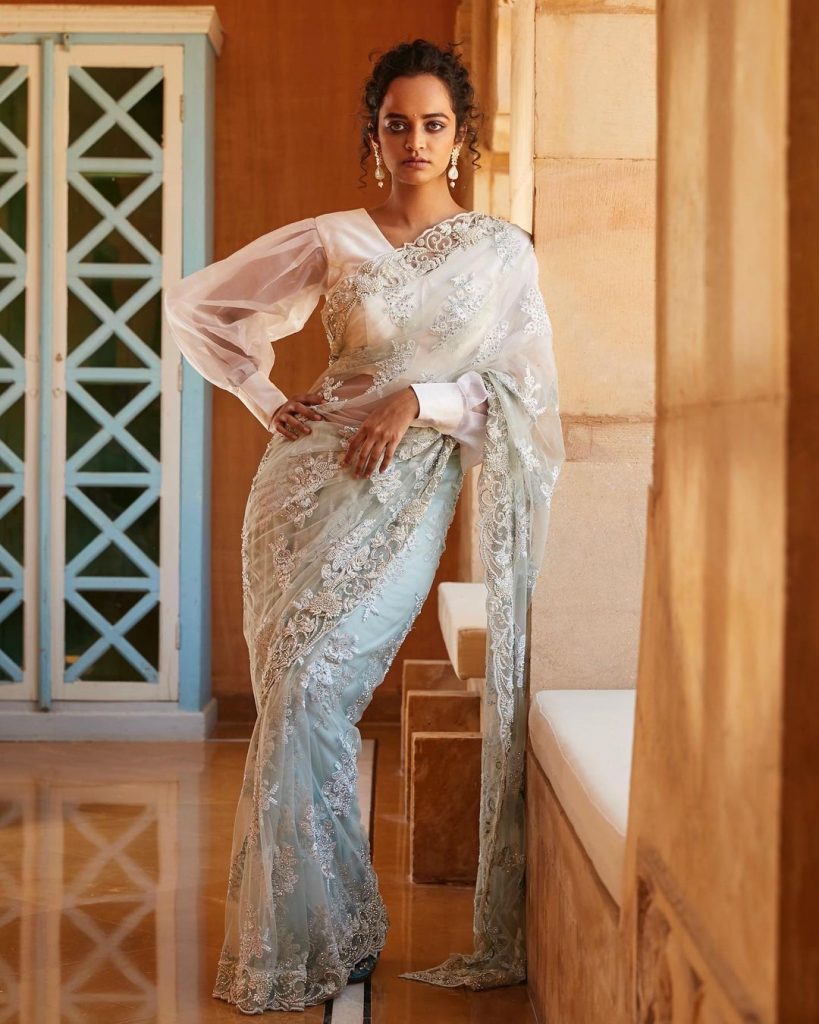 Bishop sleeves blouse plays with shape and weight on arms. The sleeve also flares out smoothly down the length to gives a stylish, yet retro look.
Bralette blouse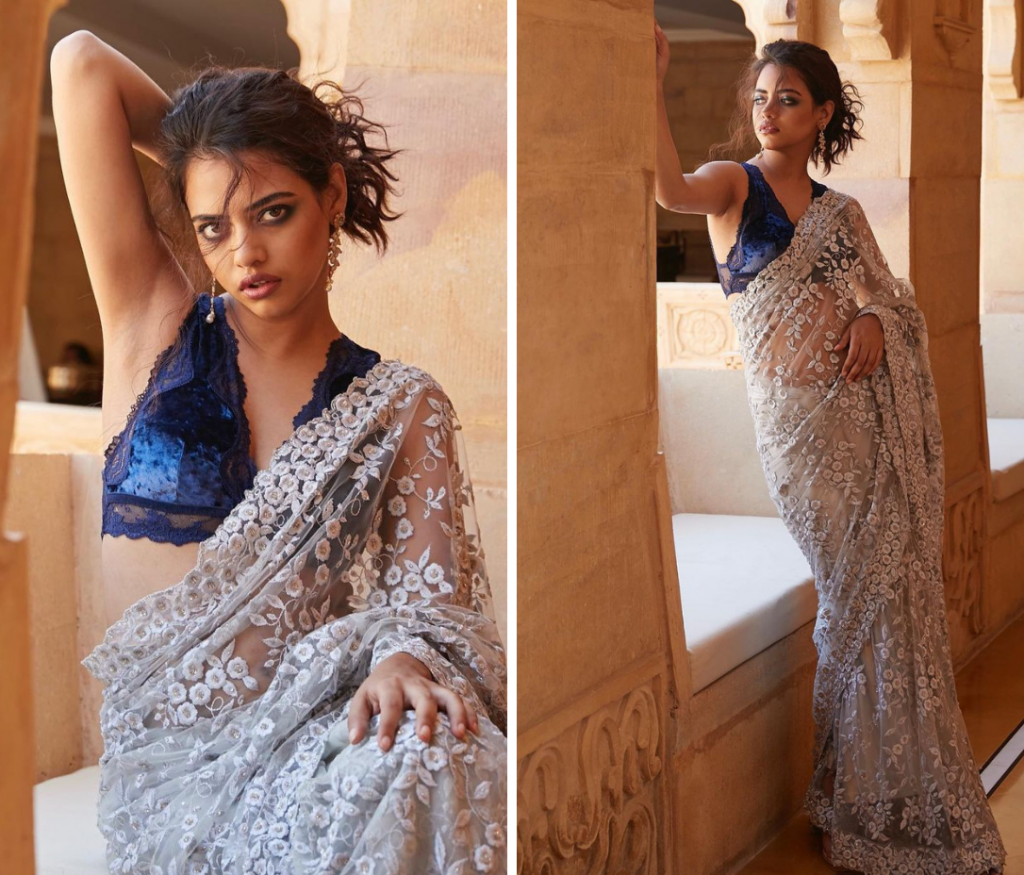 This season, bralettes are trending and matching your beautiful saree with a glamorous bralette can jiff up your game of style. By teaming them with laced bralettes like this one, one can give plain sarees a new look.
Gold Embroidered full sleeves Blouse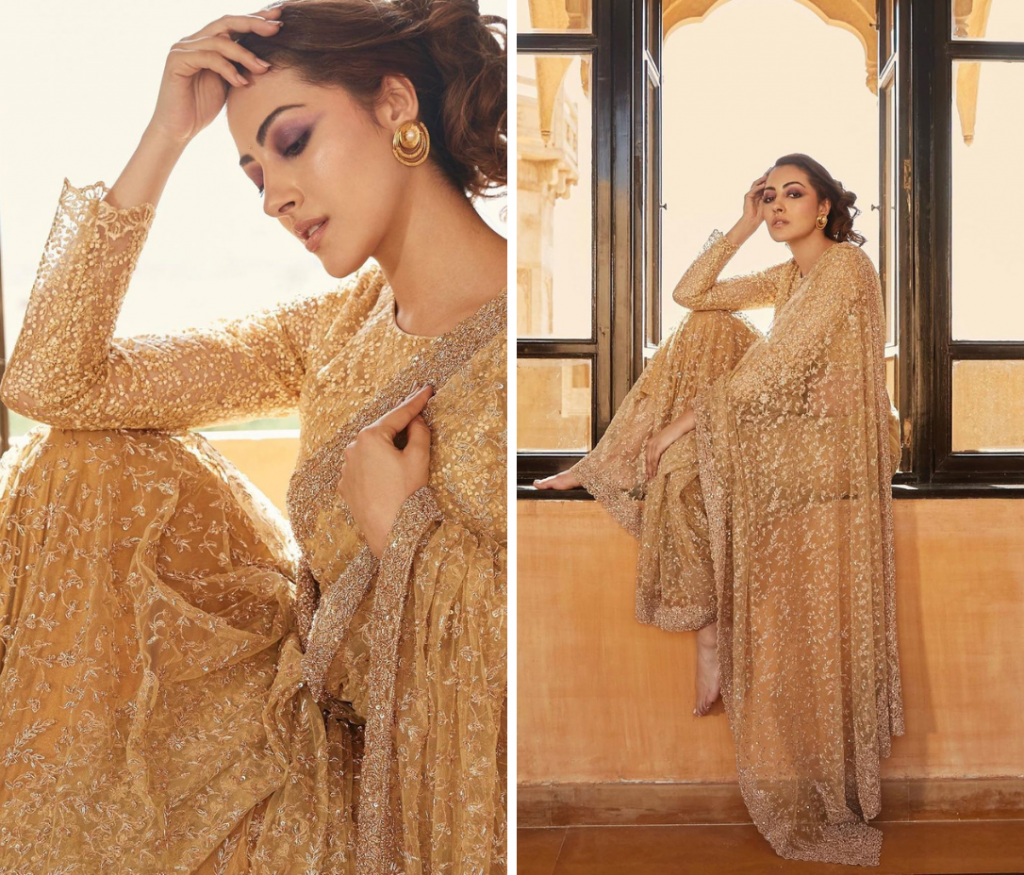 A great idea to wear with a heavily embellished saree or a graceful organza saree is this elegantly embroidered full sleeve blouse pattern. 
Halter neck blouse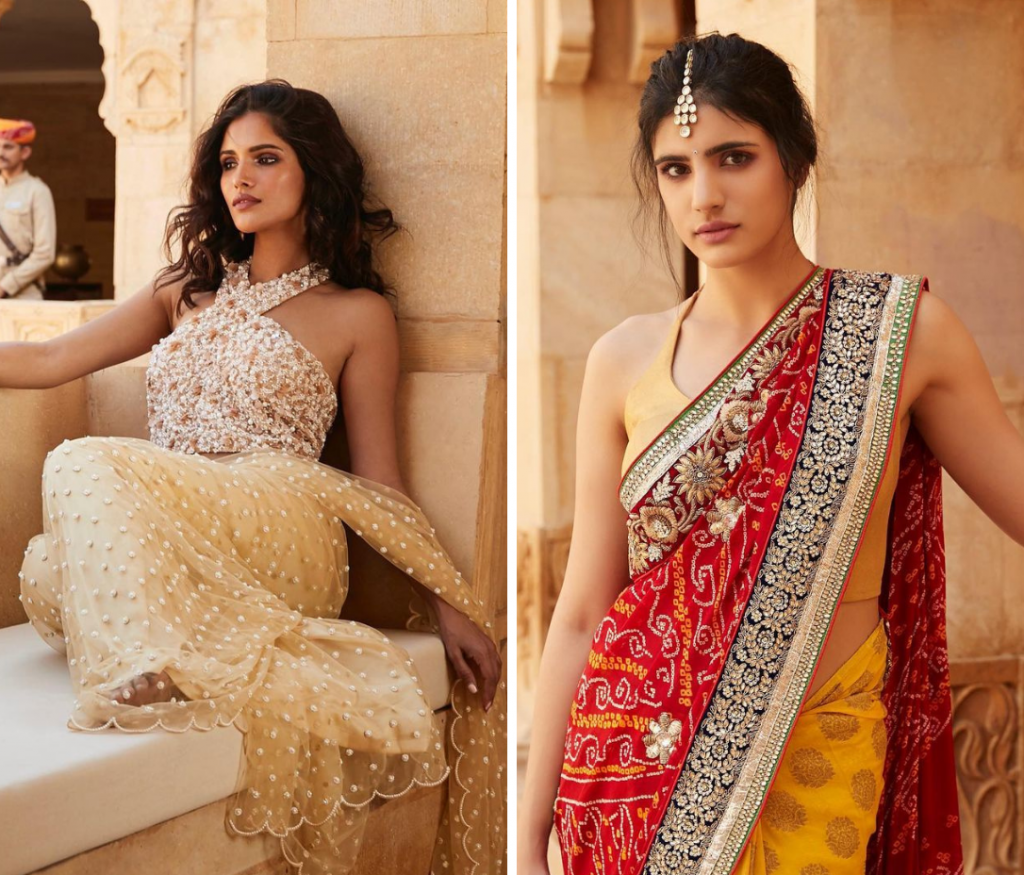 If you want a modish yet classic style, then pair your saree with a halter neck blouse, it's best for downtown pretty awesome women.
To conclude, these were the 8 trendy blouse designs which in ethnic garb can make any woman look stunning and gorgeous.
Comments
comments