Indian weddings are known for their opulence and big fat Bollywood-style extravaganzas which have now paved the way for a minimalist, easy fare. And that's one of the big changes this pandemic brought on. Trends have gone simple,outfits and accessories have taken on a new twist.
Here, is putting the Indian bride's Wedding trends which are here to stay.
Keep those masks on!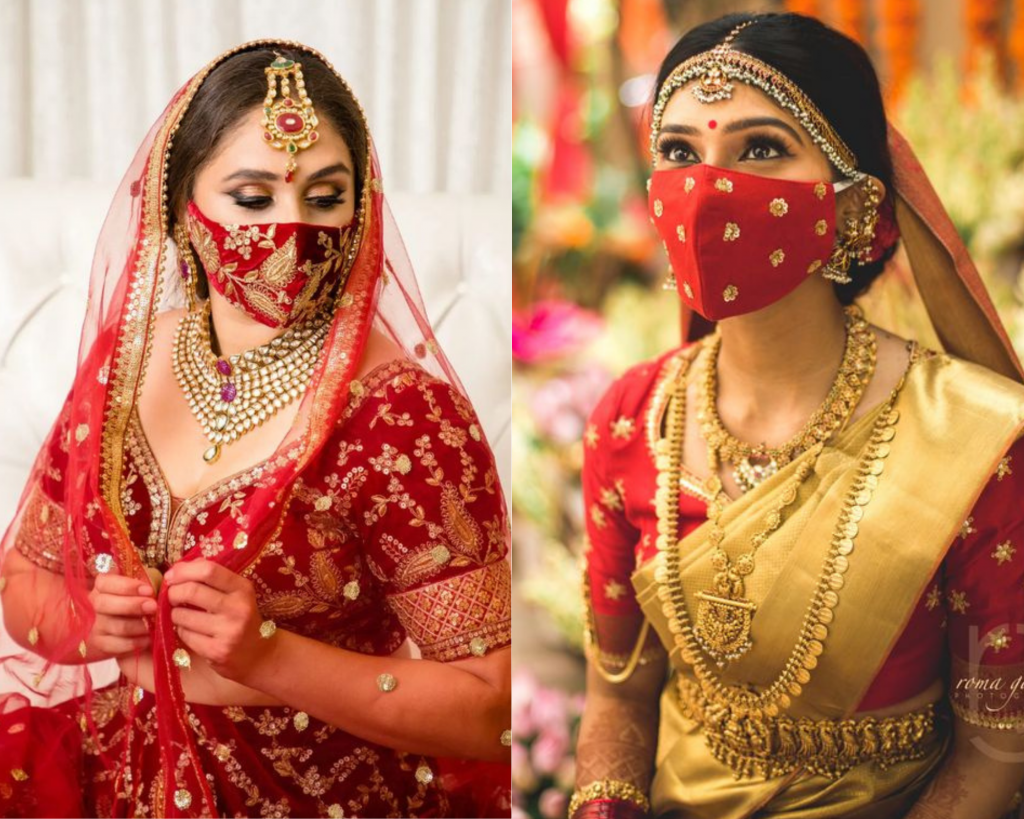 Image Source : Pinterest
These masks are not ordinary masks, they are designed to match the bride's attire. While some like to keep if heavy and over the top, others like it light with aesthetic colors and prints.
Trendy Choker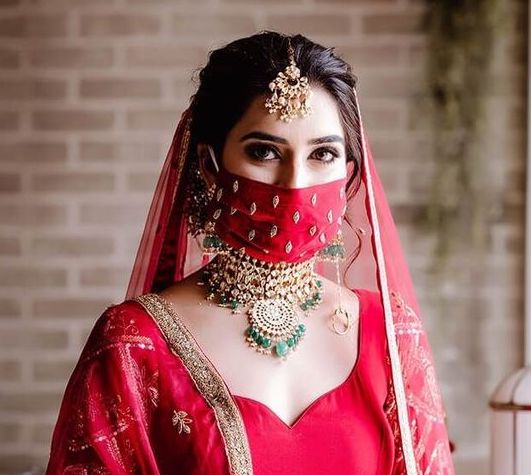 Image Source : Pinterest
With the addition of such glam masks, get ready to ditch those Beautiful naths that you had planned to wear. But don't forget to get a heavy choker for yourself. Chokers are a big hit this year especially for bridal jewelry with heavy studs. The choker gives a rich and bold touch to the bridal makeover.
Shimmer eye makeup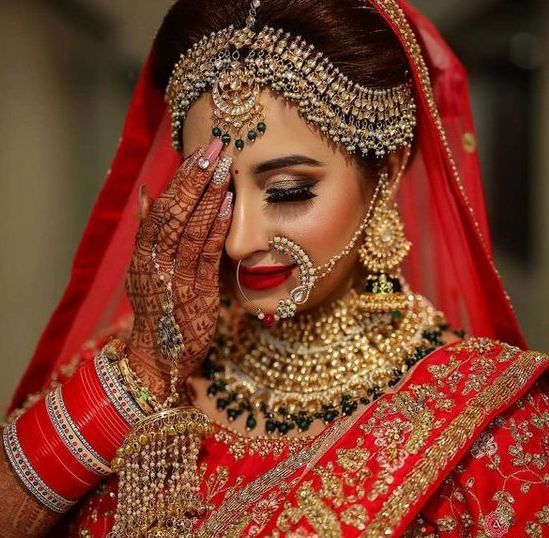 Image Source : Pinterest
Well, how you get your eye makeup done is the major deciding factor of the outcome of the entire look. So here is a trend you should keep in mind, the eyes should be made prominent with shimmering shadow and a mix of dark and light shades. Heavy eyeliner with volumetric mascara is a must.
Floral Bun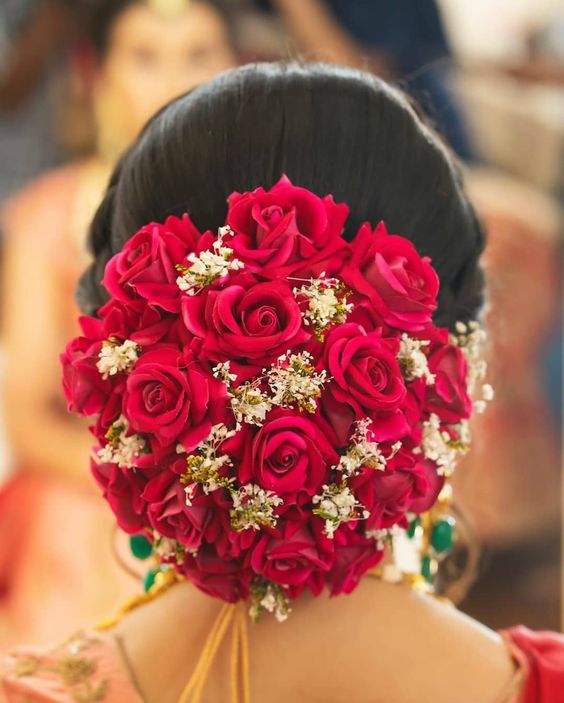 Image Source : Pinterest
Simple twisted, messy bun with heavy floral around it works out to be perfect for an Indian bride. These buns are not only hassle-free but also adds elegance to the bride's look.
Unique bridal portraits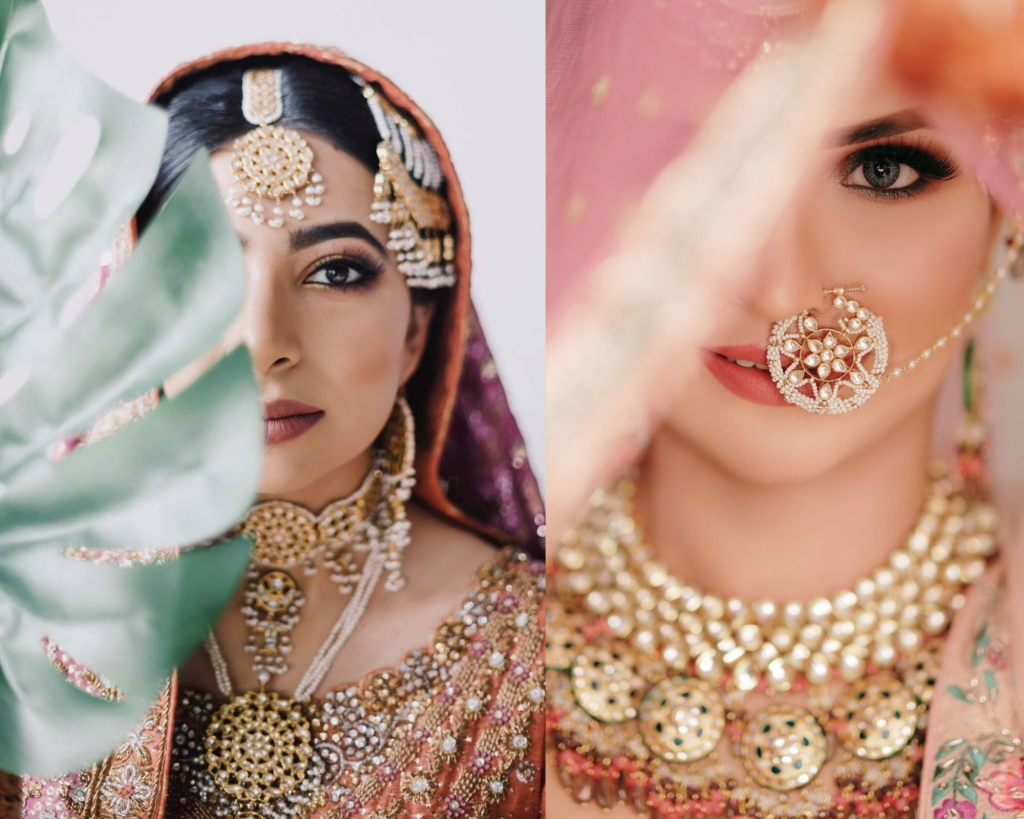 Image Source : Pinterest
Half bridal face close up shots are trending these days, and the effort is worth the outcome! You can try the one with the face half-covered with a dupatta or with a leaf, feather, or maybe just your hand.
Do let us know which trend are you looking forward to following in the comments section below!
Comments
comments