How many times have you gone to the tailor and got stuck on deciding how you wanted your dress to be cut out on the neck? Yeah, if you wanted it to fit or you want it loose, that's a pretty easy decision but the neck design is one of the most important features that decides how good you can look in that dress. Here are some insights to make that process easier. Take a look at all kinds of popular neck designs.
1. Round Neck.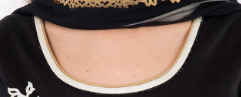 This is the most simple and common design. The neck design mostly goes with everything and on everyone and easy to tailor. Therein lies the look of modernity and charisma, all in the same frame. Get yourself one such look by Satya Paul here.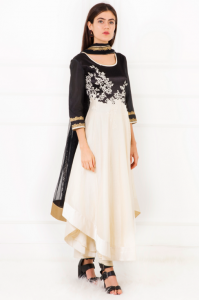 2. V-Neck.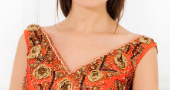 This neck design feels like a safe option since it suits everyone and makes one look slimmer and sleek. The classy look associates this design usually with formal wear and makes it an easy-to-go option for people looking for style and a decent look. Get this beautiful lehenga with a v-neck choli by Kamal Manickath here!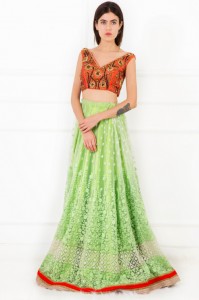 3. Square Neck.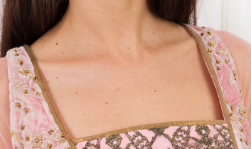 If you have great collarbones but don't want to show off too much of it, this is the design for you! Stylish and elegant, square neck is easy to look fabulous in. If you have never tried a square neck before, here is a square neck Anarkali by JJ Valaya!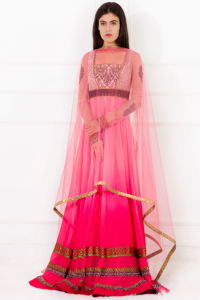 4. Jewel Neck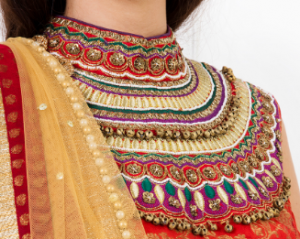 Gorgeous and regal. This design needs no accessories to add to its elegance. This neck design is mostly about adorning the neck portion with so much design that it looks like you are carrying a heavy necklace on yourself already! Want this look? Here is a masterpiece by Ritu Kumar.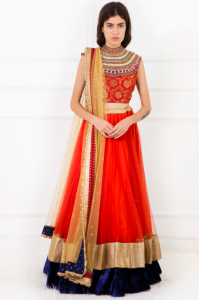 5. Split Round Neck.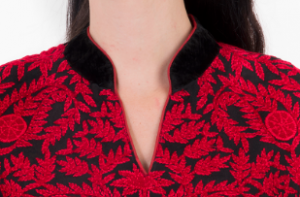 This neck is a compromise between the round neck style and the collar neck design. Apart from not making you look suffocated, this neck design gives off radiant vibes of flattering style. If you wish to try one on, here is a beautiful Silk Kurti by Ritu Kumar.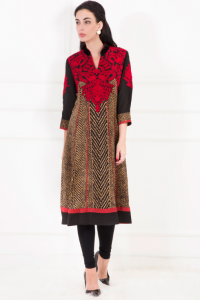 6. Boat Neck.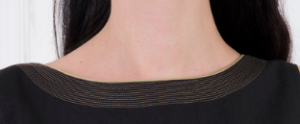 The boat neck design justifies its name aptly. With the neck going across the shoulders just like the silhouette of the boat, it radiates a classy effect on the overall outfit. It makes your neck look more adorable. Here is a pretty boat-neck kurti by Ritu Kumar.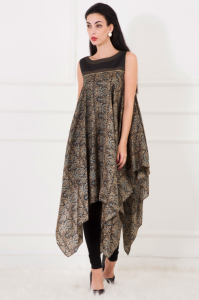 7. Illusion Neck.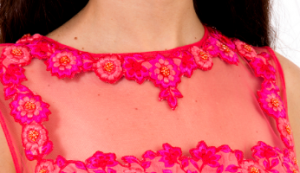 It's there, but it isn't! This neck design is a way to cover up the neck portion with super-net so as to make it look like the portion of the neck is not covered but IN FACT, it is! Thus, justifying the name aptly. Here is a kurta set by Karieshma Sarnaa that you can try for this unique neck design.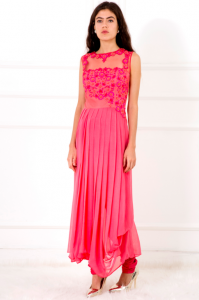 Comments
comments