India is known for its variety of festivals. This is the time when the entire nation is together, praying to the Almighty for blessings and prosperity. The festival season has now begun with 'Navrati' and 'Durga Mahotsav'.
Festivals are always cheerful! Especially because everyone is together and in a mood for celebration. The beautiful decorations at our house and the streets of the locality enlighten our mood and create a very positive and lively environment. And apart from the celebrations and decorations, I feel the best part about festivals is the gorgeous new clothes that we get to wear and dress up! Isn't it? I can see your eyes shining already! 😉
Honestly how can Navratri/Pujo be complete without lavish Indian traditional outfits? So here's a quick list of outfits that you can rent out immediately this festive season!
Anarkalis of all sorts…
The good news is that Anarkali is still very much in trend this season. You can never go wrong with a floor-length anarkali, which is quite a rage these days. Whether it's floor sweeping or short length, an anarkali in different patterns, shades and drapes is the ideal outfit for Dusshera.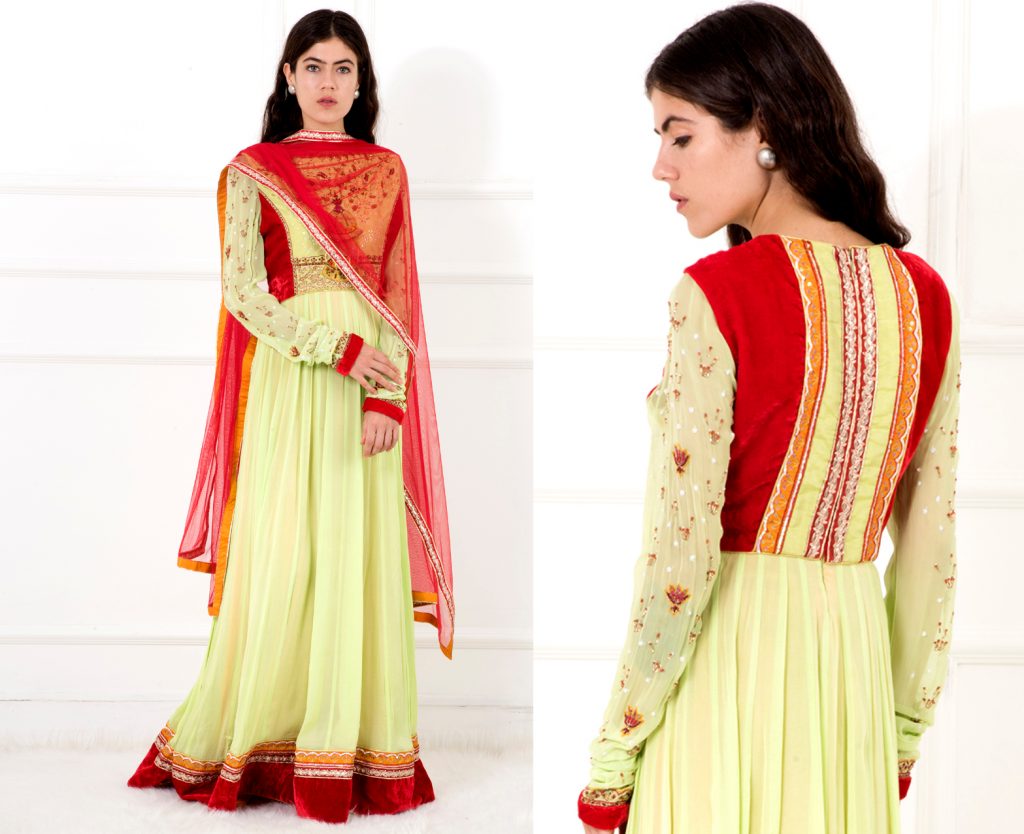 If you're looking for a mixture of patterns and silhouettes, these anarkalis are the right ones for your taste. These are chic, flirty and very comfortable especially if you've a lot of outdoor plans. The details and the choices of color are a perfect fit for this season.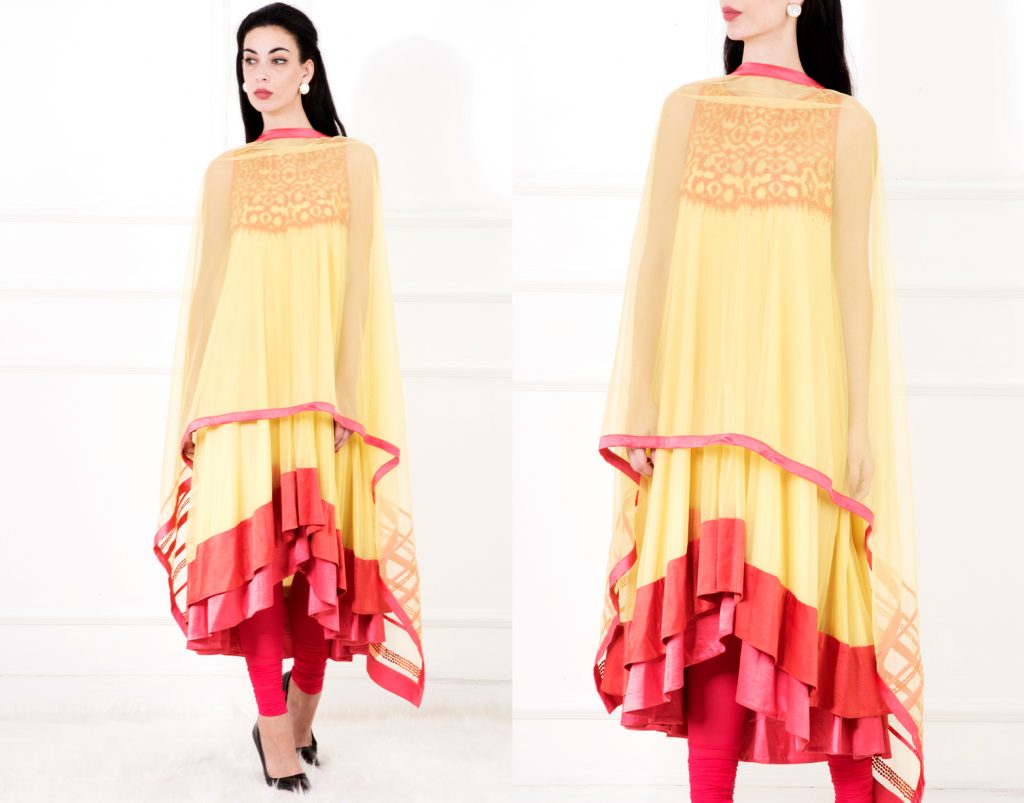 The comfiest lehenga…
A beautiful lehenga for Dandiya night? Why not! An outfit that is extremely gorgeous and comfortable is exactly what every woman would be looking for. Whether pretty pastels or bright colors, all you have to do is put on that perfect lip shade and trust me you're a diva already.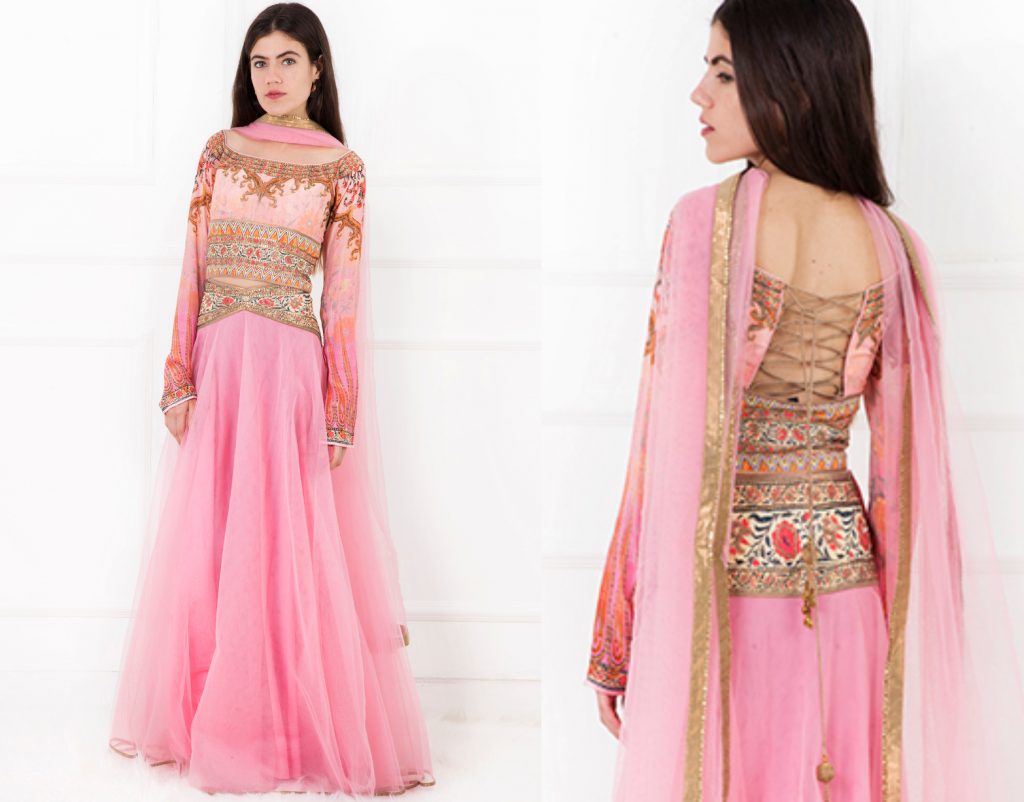 Some layers for the 'Desi Girl'…
Add some twist and swirl your 'kamar' to the beats of 'Desi Girl' in these gorgeous asymmetrical or layered outfits. These body flattering outfits gel effortlessly into the ethnic look. Because the dress is already adorned with heavy embroidery work, keep it low with the accessories to avoid the overdose of gold and glitter.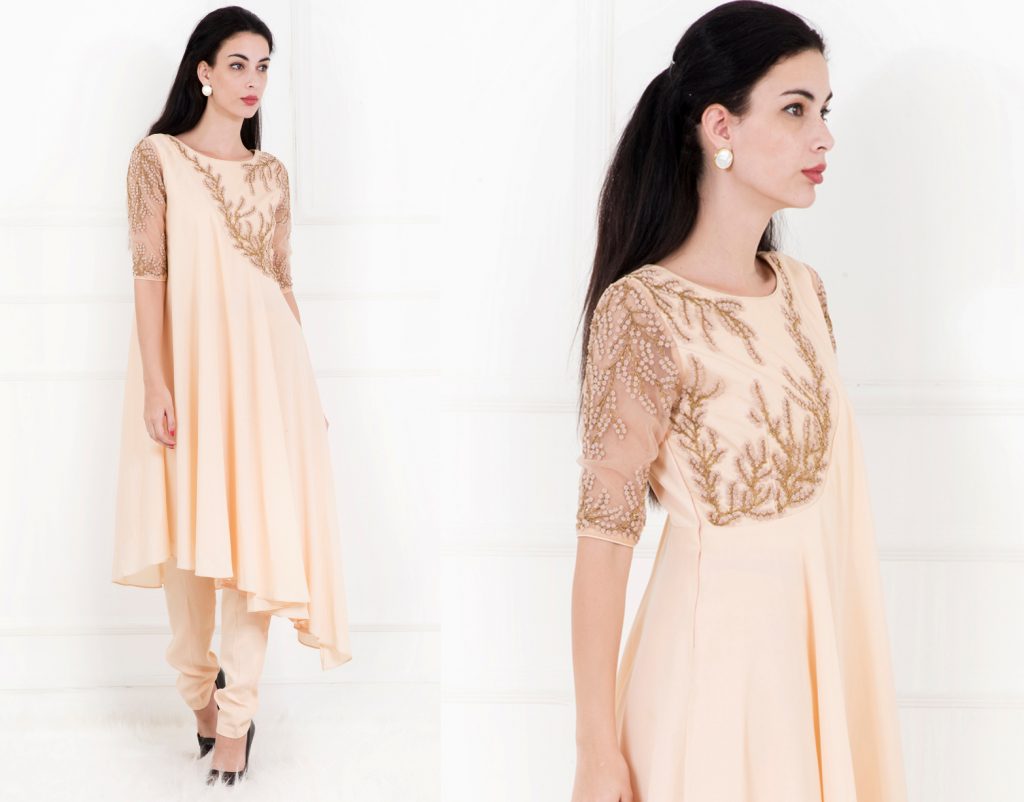 The boho cult…
Since festivals is all about pretty colours and high spirits, step out of the box and wear something bold and vivacious. Put on the brightest lip shade and some quirky accessories to bring out the bohemian vibe in you.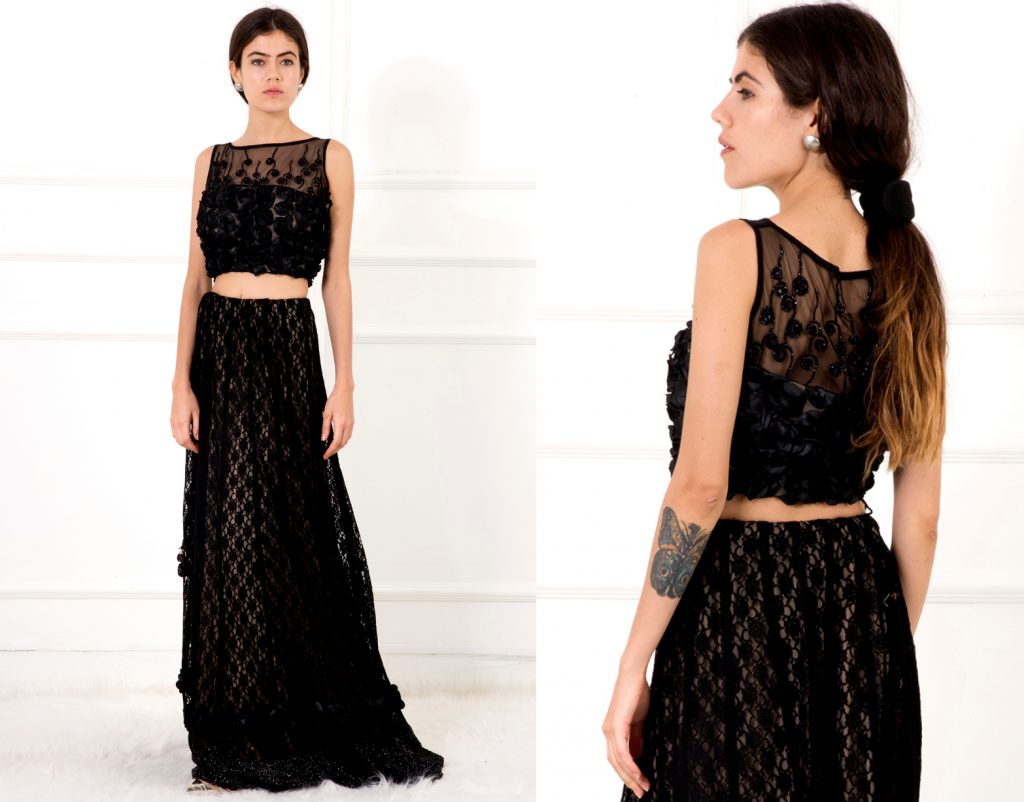 Navratri special, pure traditional…
Traditional ethnic wear is a cherry on the cake. Typical embroideries, gotta patti work, raw silks or bandhinis are a treat to eyes and pump up the ethnic feels. A messy side braid, your favourite pair of jhumkas and a gorgeous eye makeup will make you look no less than a goddess! Oh, and don't forget the bindi to complete your look!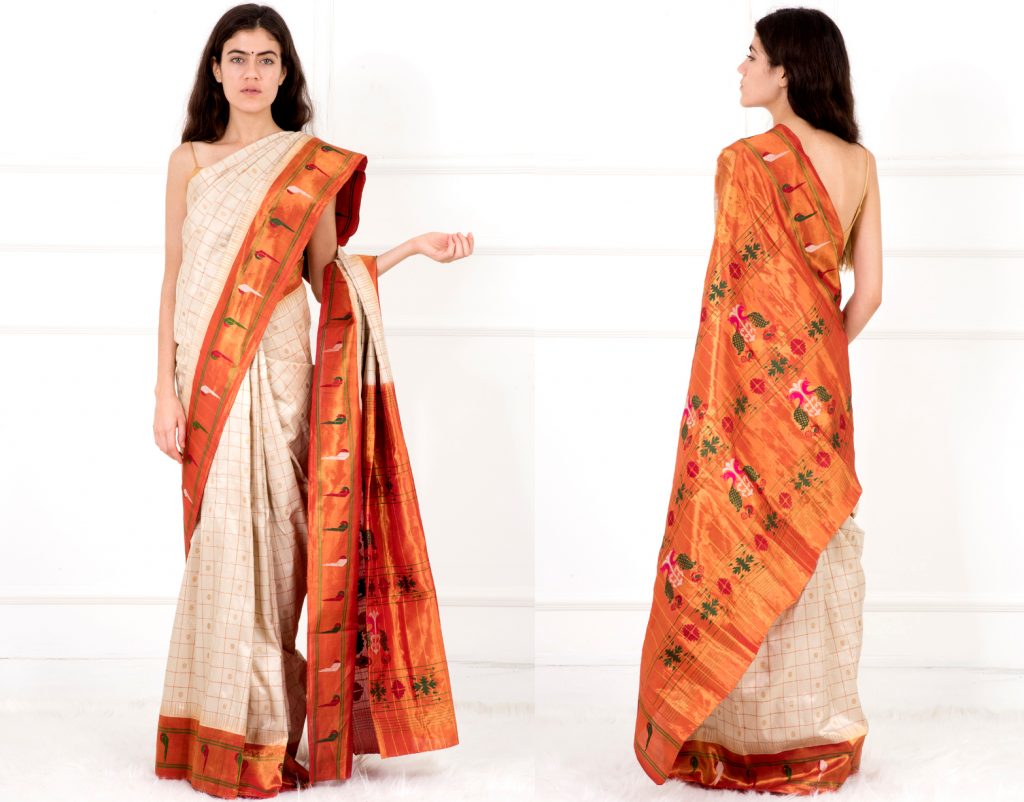 Use waterproof makeup and keep the base light because you might sweat a lot while dancing. Play up your eyes with a smokey makeup or a gold n glitter eye shadow. A good hairstyle plays an important role here, so make sure you do not leave your hair open.
Apart from the religious significance, these nine days of Navratri are filled with delicious vrat (fast) food, energetic dance moves, vibrant festive fashion, and never-ending fun. It is an occassion to be at your stylish best in a traditional way, as you make your way to the dandiya nights or puja pandaal. So stay safe, keep shining and enjoy the Pujo!
Comments
comments