Let's create looks to get a more visually striking appearance of what we wear. A little more, a little different to stand out from the ordinary crowd.
This collection has exaggerated silhouettes and elements that get the editorial feel.
1. SIDE SLIT GOWN WITH BID SEQUIN BOW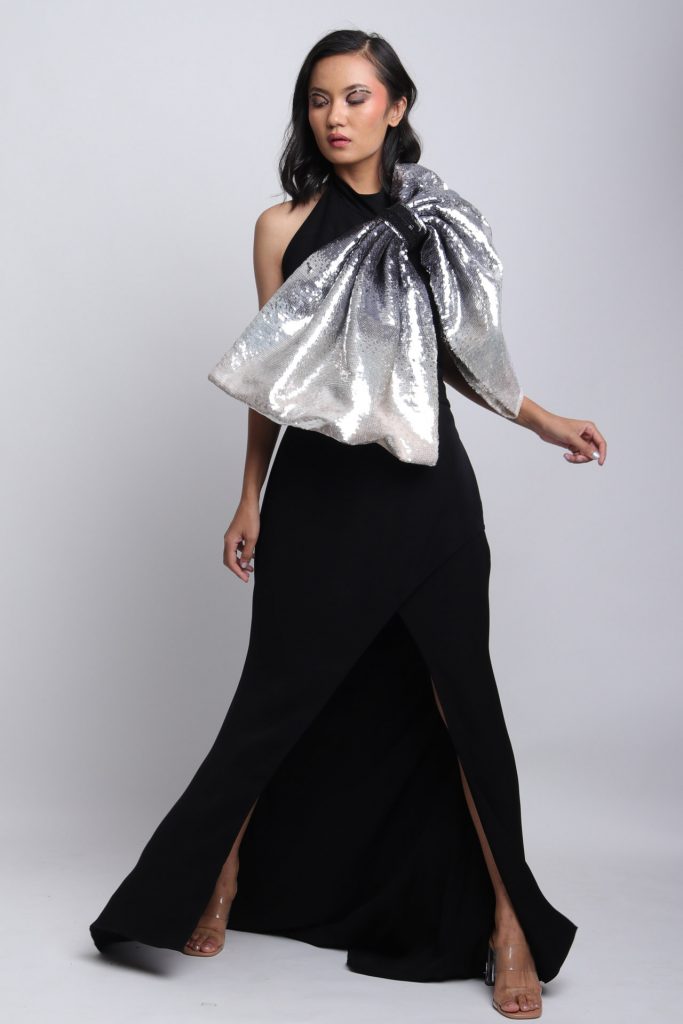 A smothering silhouette from label Gauri and Nainika, It is a one-of-a-kind outfit for your red carpet event. A bodycon dress with a big sequin bow on one shoulder. This unique idea will give your look an extraordinary plot.
Style tip:- Accessorize your attire with a pair of Crystal Statement Earring.
2. A QUINTESSENTIAL WAVED STRUCTURED GOWN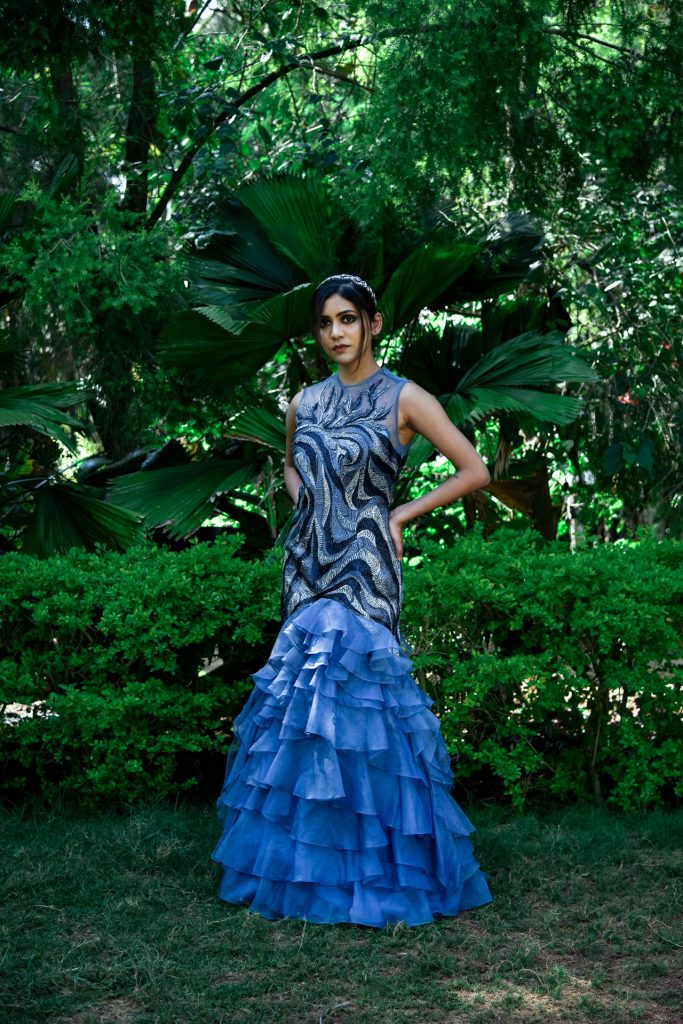 Looking for exceptional attire for your pre-wedding photoshoots, Ishan Shravika has created this blue beauty to be your perfect pick. This quintessential waves sculpted gown is a ravishing dress that will speak for itself and will give you a queen mermaid look.
Styling tip:- Go for a minimal look with a pair of statement earrings.
3. PEACH GOWN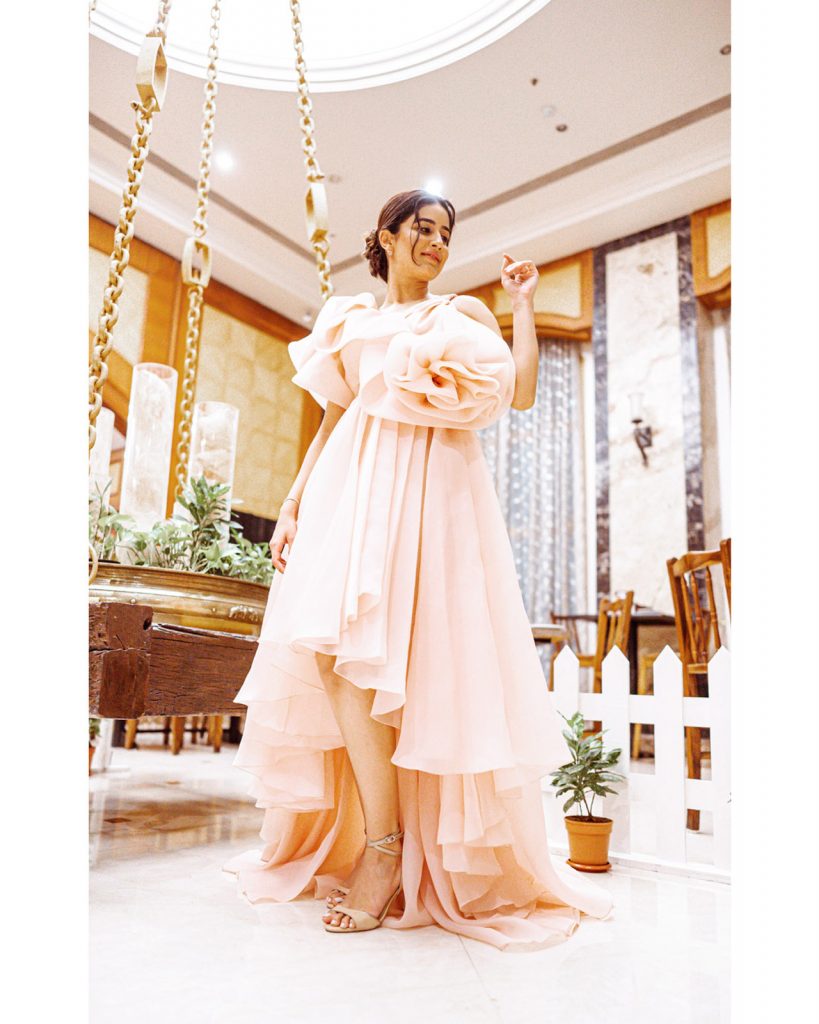 Exaggerate your look with this elegant piece of the art label from Gauri and Nainika. It is an asymmetric gown with floral elements on the waist connected to the shoulder. A statement, monotone gown for your cocktail party that will give you a beautiful glimpse.
Styling tip:- Accessorize it with Heavy Crystal Drop Earrings and a matching bracelet.
4. V-NECK MIDI WITH JAZZ FLOWERS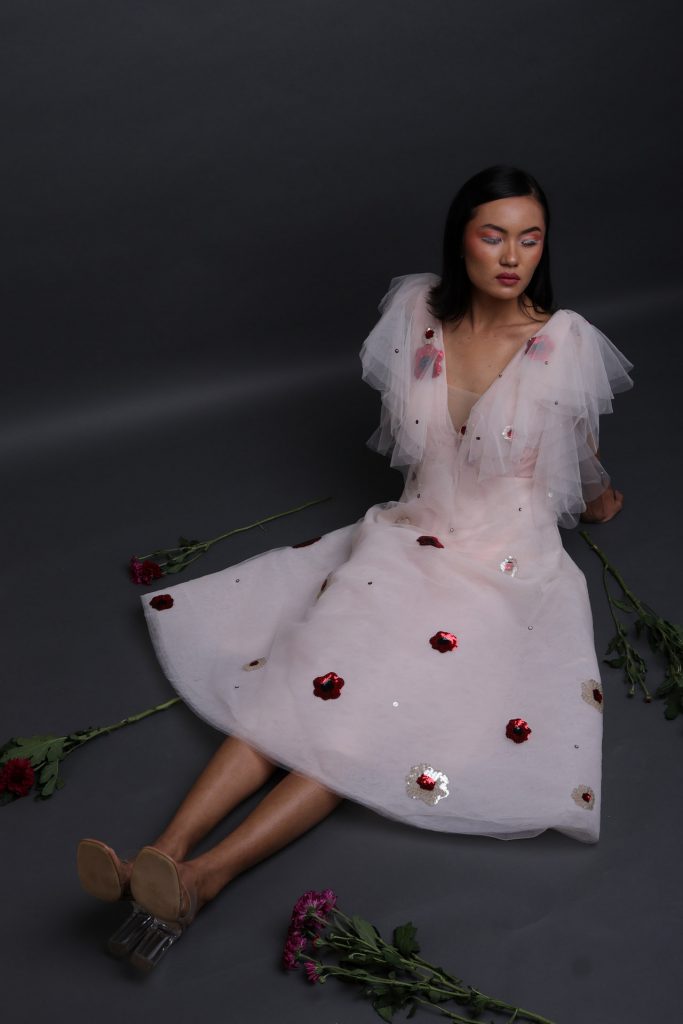 Enter your red carpet with some dazzling jazz look with this glamorous V-neck Midi with jazz flowers from the house of Gauri and Nainika. A plunge neck midi with layered sleeves adorned with little jazz flowers to give your attire an incredible look.
Styling tip:- Keep it elegant with a pair of Statement earrings.
5. NAVY BLUE FLARED GOWN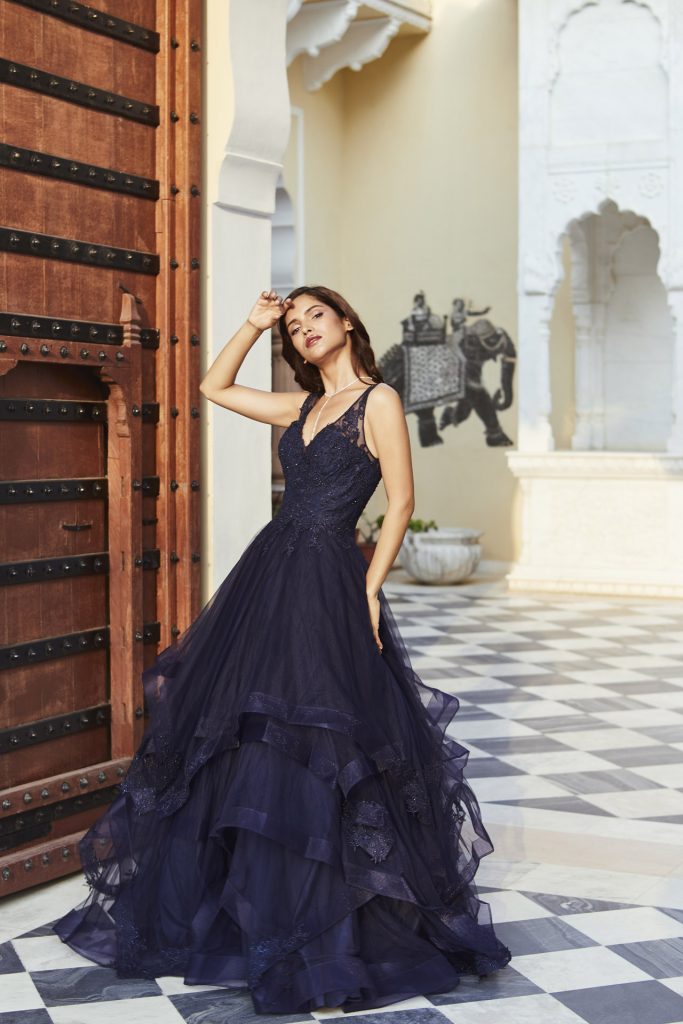 Be the topic of the conversation with this stunning gown by Global Collection. Featuring asymmetric layers of tulle fabric in navy blue color with V-neck, intricate embroidery on the upper bodice in the same tint of the gown.
Styling tip:- Complete your look with Crystal earrings and a bracelet.
6. ULTRAVIOLET GOWN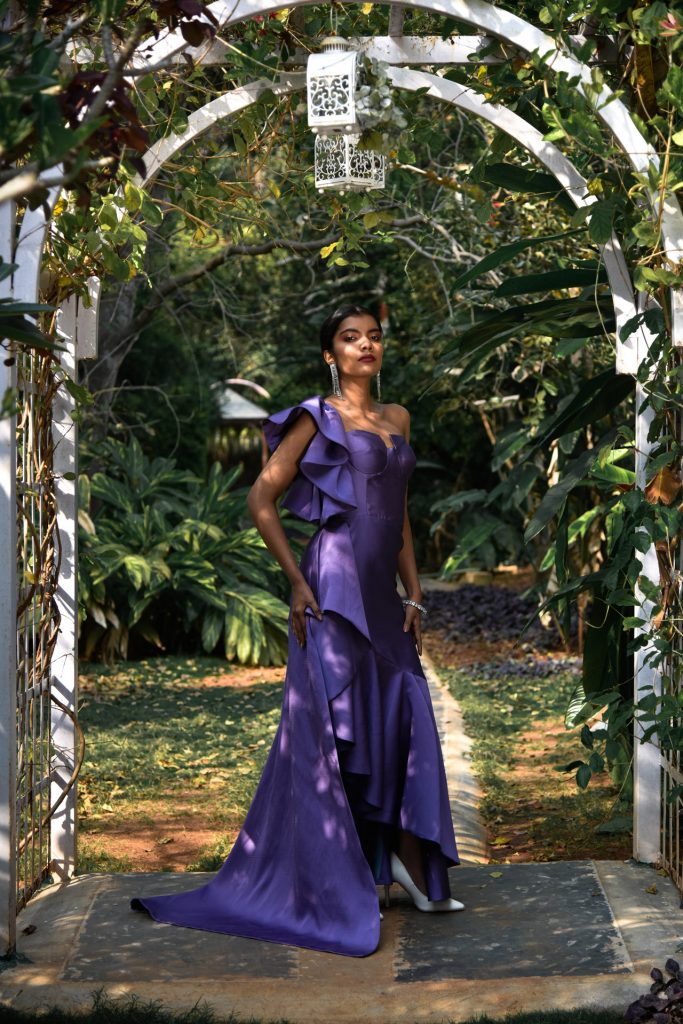 Create a mark for every event you go to and on every camera that captures you with the sizzling ruffled gown by Monisha Jaising. The attire is already more than good, it has cascading ruffles at the sleeve spread gracefully down to the hemline just giving an amazing touch.
Styling tip:- Complement your look with Simple Crystal Jewelry.
---
Elevate your red carpet look with our extravagant collection.
Log in to our official website – www.datetheramp.com to browse the complete collection, and book your order.
Follow @datetheramp on Instagram for updates!
Comments
comments