Clasping trimmings to forge a gorgeous yet unique design is one of the best impressions ever used to enhance the lustre of your apparel.
We pulled some beautiful suggestions for you to enhance your look.
1. SCALLOPED RED LEHENGA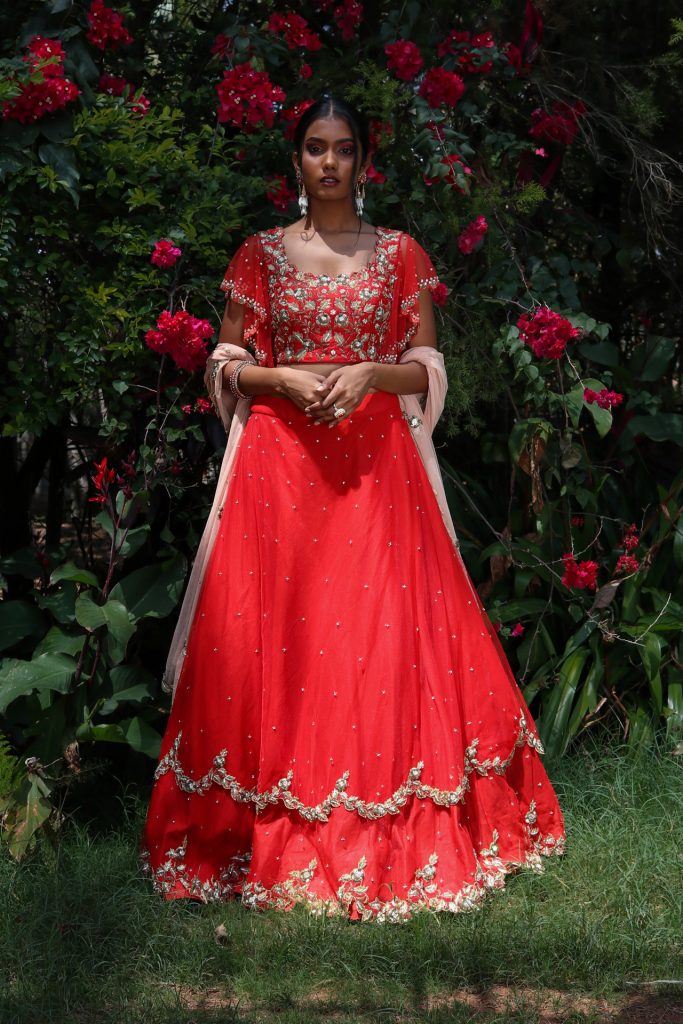 An eye-catching Scalloped lehenga label from Archita Narayanam enclosing a red raw silk layered blouse completely embroidered with a double-layered lightly embroidered lehenga.
Style tip:- accessorize it with chandeliers or pearl drop earrings.
COMPLETE THE LOOK WITH
2. BLACK EMBROIDERED TOP BOTTOM SET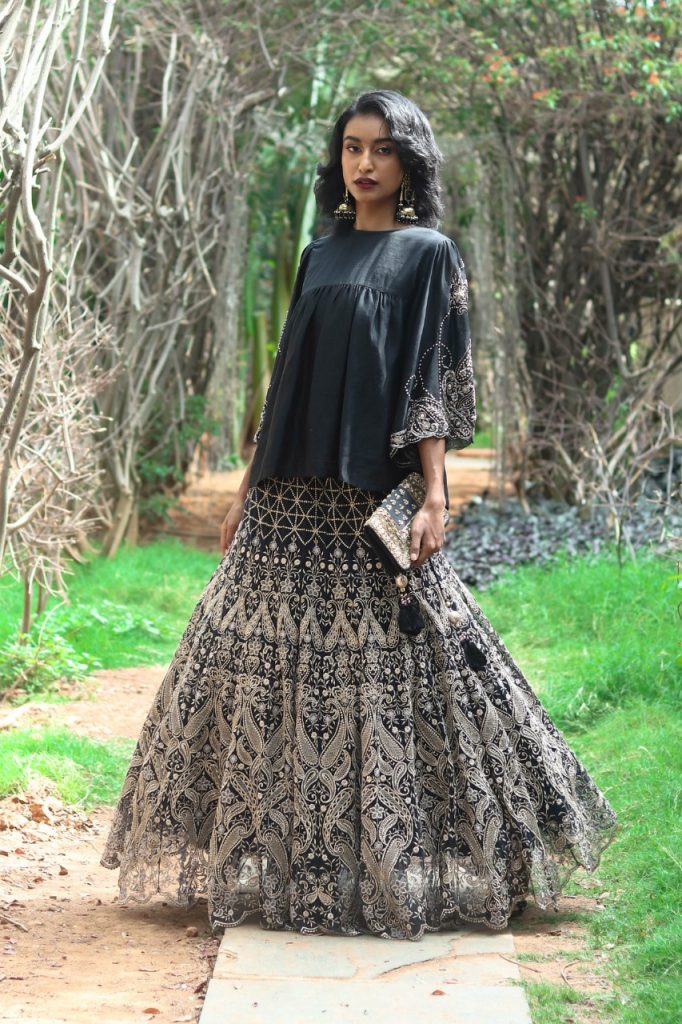 Wanna be the charisma of the day? The Black Embroidered Top Bottom set will do your chore label from Kavita Bhartia. A simple black top with little thread work on the sleeves with a flared skirt.
Style tip:- A Kundan statement earring will be like frosting on a cake.
COMPLETE THE LOOK WITH
3. RED LEHENGA SET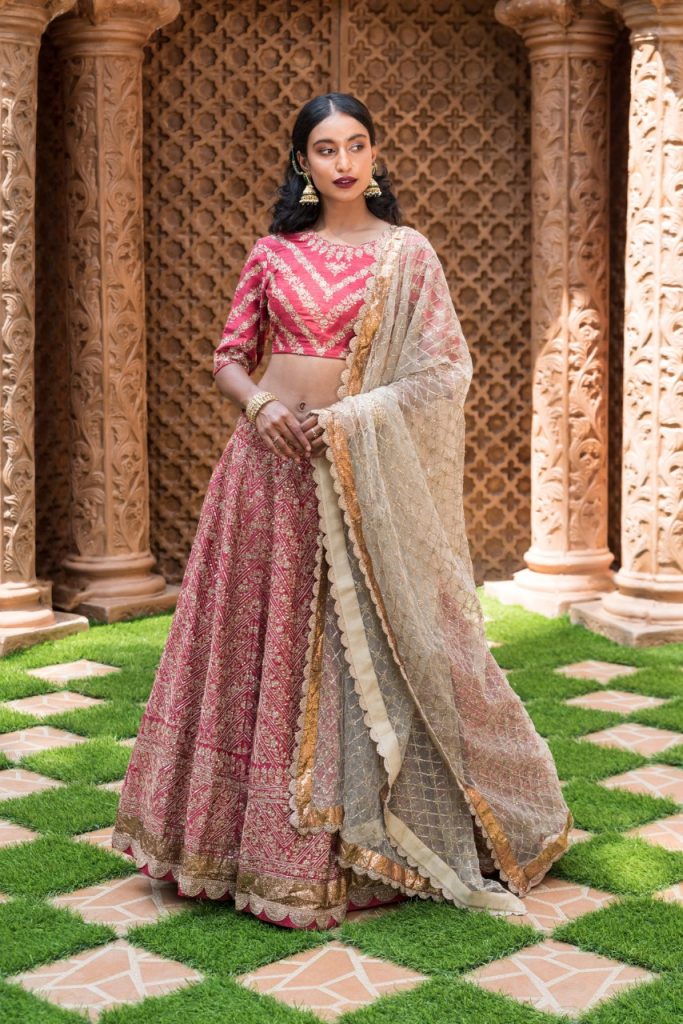 Add a style quotient to your look with this gorgeous red lehenga by Jayanti Reddy. Entirely embroidered skirt with a blouse with intricate sequins embellishments on raw silk and a net dupatta with sequins embellishments all over.
Style tip:- Enhance your look with a pair of jhumkas and bangles.
COMPLETE THE LOOK WITH
4. EMBROIDERED TRAIL LEHENGA WITH JACKET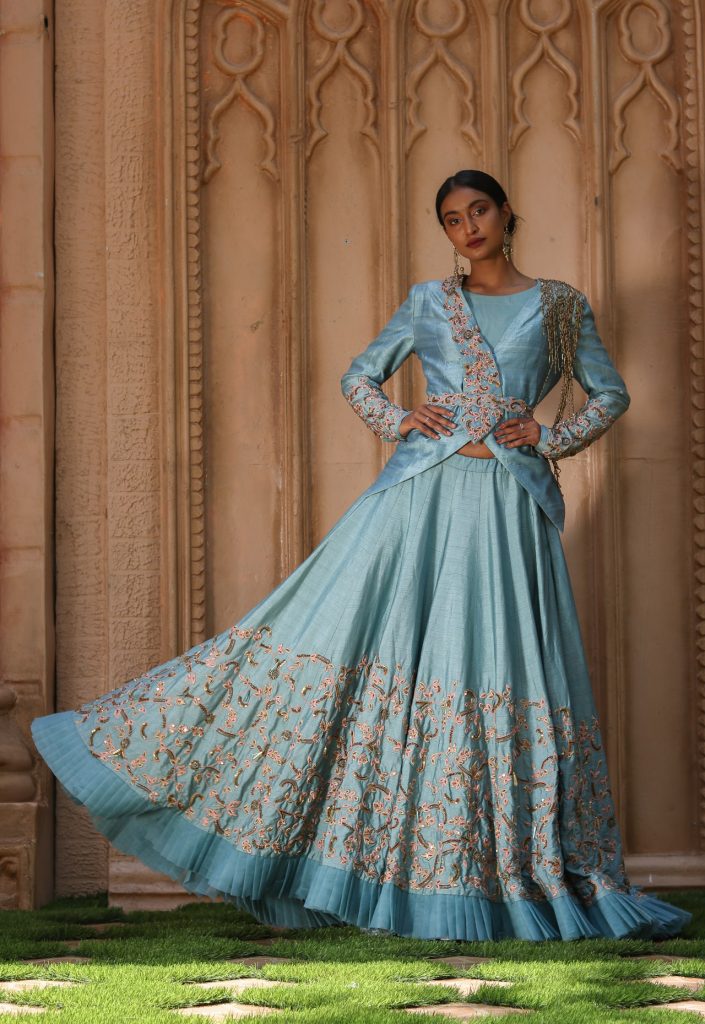 Embroidered Trail Lehenga with Jacket by Dheeru and Nitika. It is an extraordinary combination of contemporary aesthetics with ethnic contours. Take your styling game up a level with this trailing beauty.
Style tip:- a pair of statement earrings will do your chore.
COMPLETE THE LOOK WITH
5. ALMOND HEAVY TOP BOTTOM SET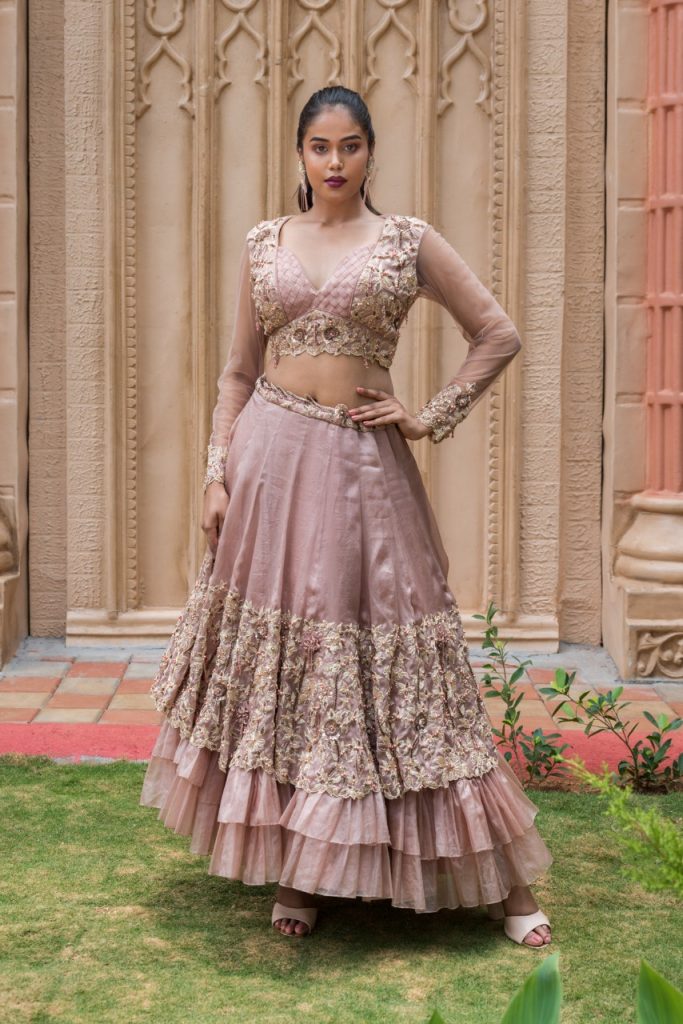 Almond heavy top bottom set label from Dheeru and Nitika. If you are seeking a meteoric look, this layered skirt with a chiselled blouse is an excellent choice for you.
Style tip:- Elevate your look with crystal-stud earrings or danglers.
COMPLETE THE LOOK WITH
6. CHANDERI AND MOGRA LEHENGA SET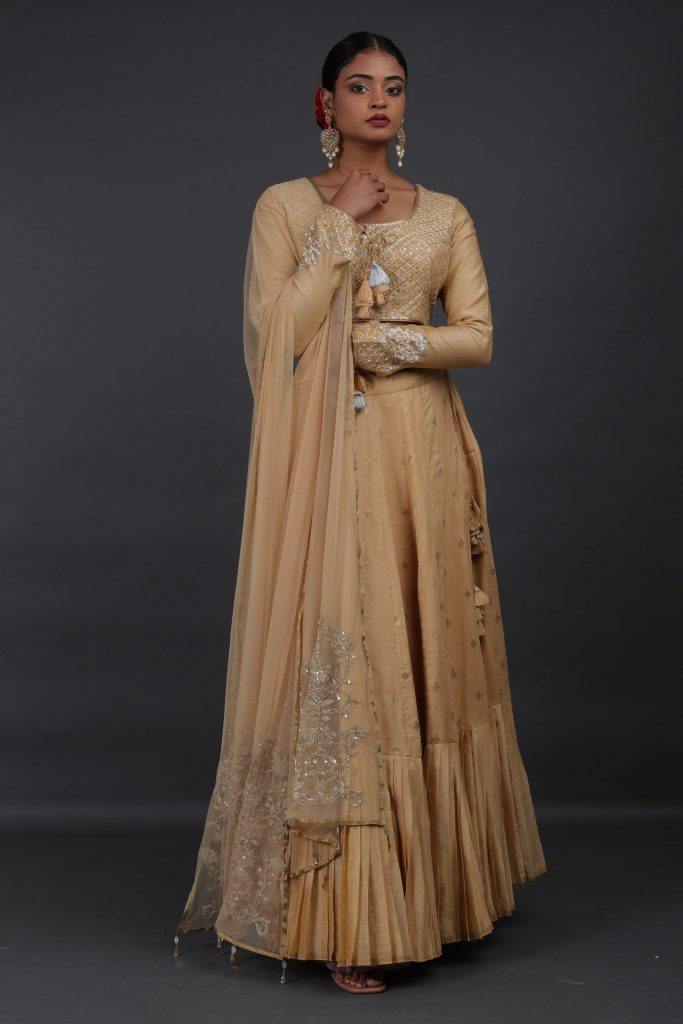 Chanderi and mogra lehenga set is a classy and elegant preference label from RAR. Gold print all over the blouse with matching trail skirt and dupatta. Add a little spice to your wardrobe with this golden beauty.
Style tip:- Lift your elegance with a pair of Kundan sets.
COMPLETE THE LOOK WITH
7. YELLOW RAW SILK LEHENGA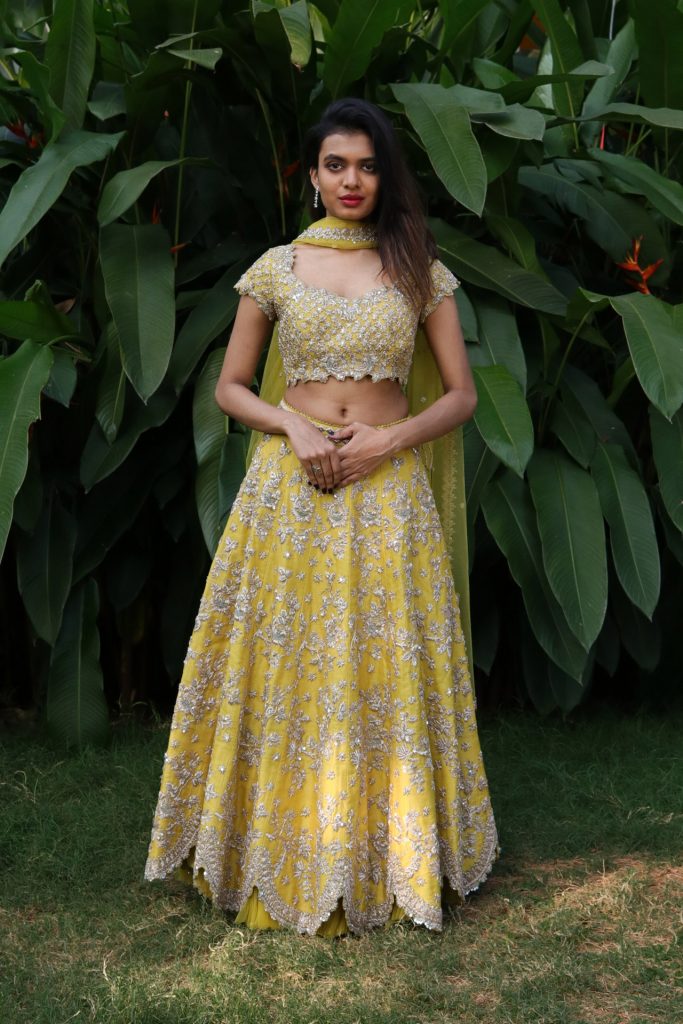 Flaunt that curve and steal the spotlight with this Yellow Raw Silk Scalloped Lehenga label from Anushree Reddy.It has an exclusive showcase with intricate zardozi hand embroidery on silk and tulle dupatta with embroidered lace border.
Style tip:- a pair of statement earrings is gonna go.
COMPLETE THE LOOK WITH
---
Make your ethnic looks extraordinary with our amazing collection
Log in to our official website – www.datetheramp.com to browse the complete collection, and book your order.
Follow @datetheramp on Instagram for updates!
.
Comments
comments