New collection for the new season. While, I was doing some research I came across the topic sustainability. Do you know what does it mean? have heard this term a lot these days? don't worry I will help you out.
Sustainable fashion can be defined as clothing, shoes and accessories that are manufactured, marketed and used in the most sustainable manner possible, taking into account both environmental and socio-economic aspects. In practice, this implies continuous work to improve all stages of the product's life cycle, from design, raw material production, manufacturing, transport, storage, marketing and final sale, to use, reuse, repair, remake and recycling of the product and its components.
Well! Well! that article also explained various types of sustainable fashion like on demand/ custom made clothing, green & clean clothing, recycling, repair, "RENT", second hand clothing and so on. Yes, you read it right renting the garments is also a great way to be a part of sustainable fashion. I was happy to see that in long run DTR (Date The Ramp) is on a right track. And we also keep updating our collection so that you don't miss out on the latest trends. Lets have a look on the new collection.
Multi-color Panel Lehenga!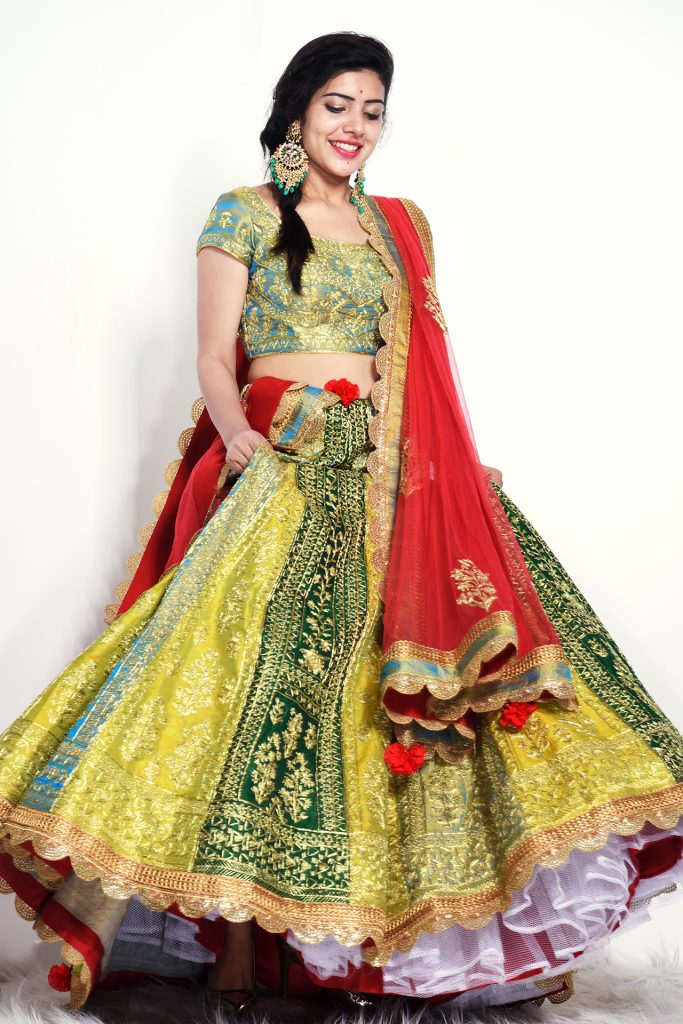 Rent this beautiful designer lehenga for your next occasion & be the head turner. Pair it with jhumkas with bare neck. Don't forget less is more! Bright lips,glossy eyes,mascara with a messy side bun will absolutely look stunning & before leaving put on some highlighter.
Mint Green Anarkali!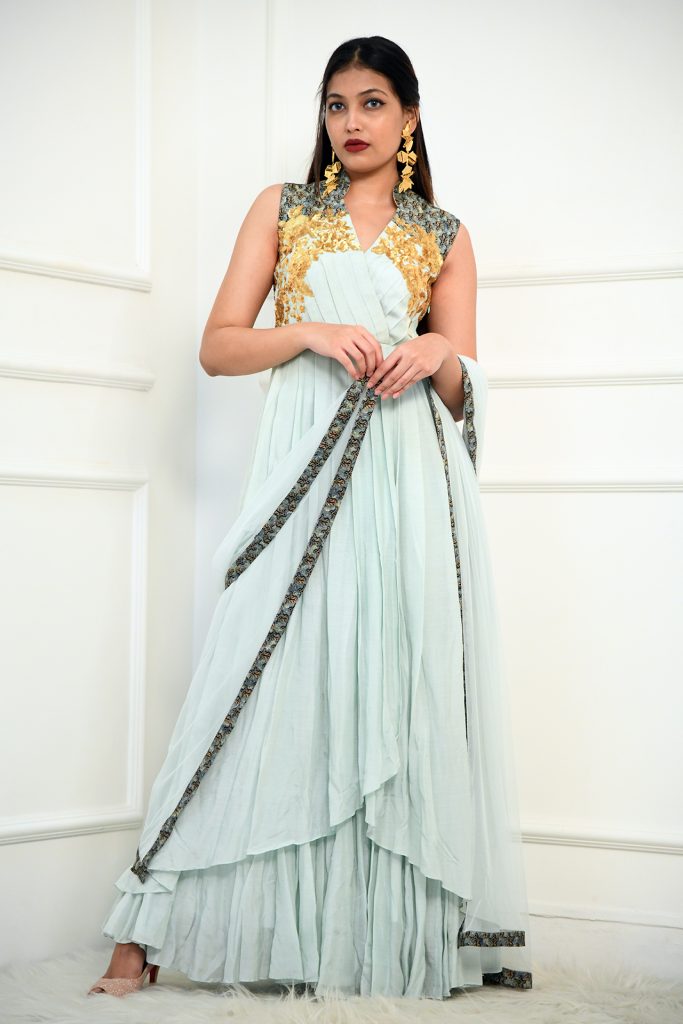 This mint green anarkali looks so now. A modern take on anarkali with an interesting shoulder detail. Team it up drop earrings, wavy hair, neutral pumps & natural makeup.
Orange Draped detail Lehenga!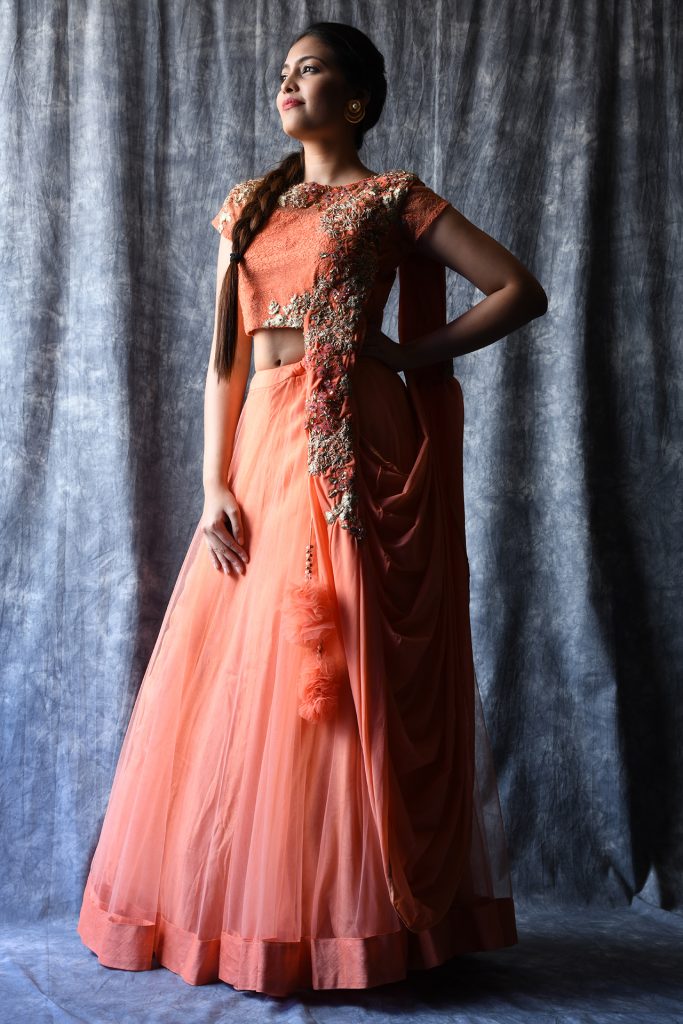 Rent this contemporary lehenga for sangeet. The dupatta will not interrupt while dancing since it is already attached. A perfect light weight & carefree pick for sangeet. Team it up with statement earrings & bright makeup.
Peach Jacket Lehenga Set!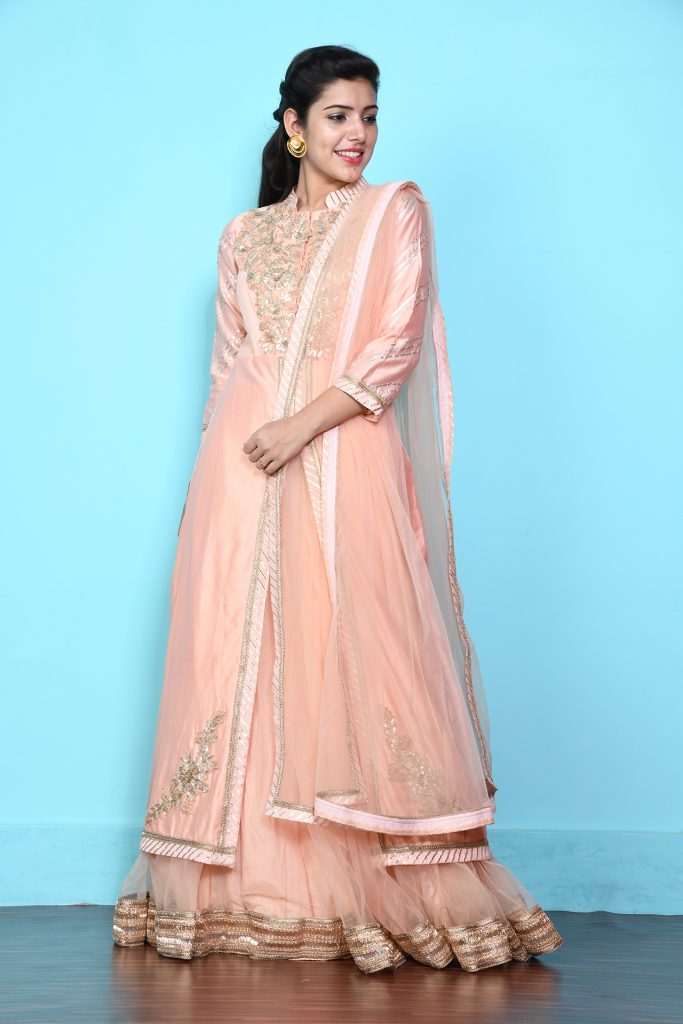 Jacket style lehenga is always a royal pick and a timeless design. Rent this one and have that royal grace all night. Jazz it up by adding stud/cluster earrings, choker neck piece. Complete the look by adding a clutch & steal the show.
Peach Scarlet Bridal Lehenga!
Hey! Bride to be. Rent this one now before someone else does. Cz this is all in one pack. Wear it for sangeet or reception or for the wedding itself.It goes with all events. It is for the people like me who likes light weight sober lehengas for her own wedding. For me it is comfort 1st and if you feel just like me then you can not go wrong with this one. Rent it right away!
See you guys soon with the next blog! Toodles 🙂


Comments
comments