Watch out, millennial pink, there is a new color in town, & it has already taken your crown. Living Coral another pink-tinted hue is set to take over in 2019 according to Pantone, at least. Although it may seem more pink in nature, Pantone describes Living Coral as "an animated, life-affirming shade of orange, with golden undertones."
It is ideal for spring fashion along with beauty, home decor, and even the latest iPhone, Living Coral will likely take over as a color trend in more than one sector for 2019. So, what is stopping you? Let us all celebrate living coral together.
So now Living Coral Saree!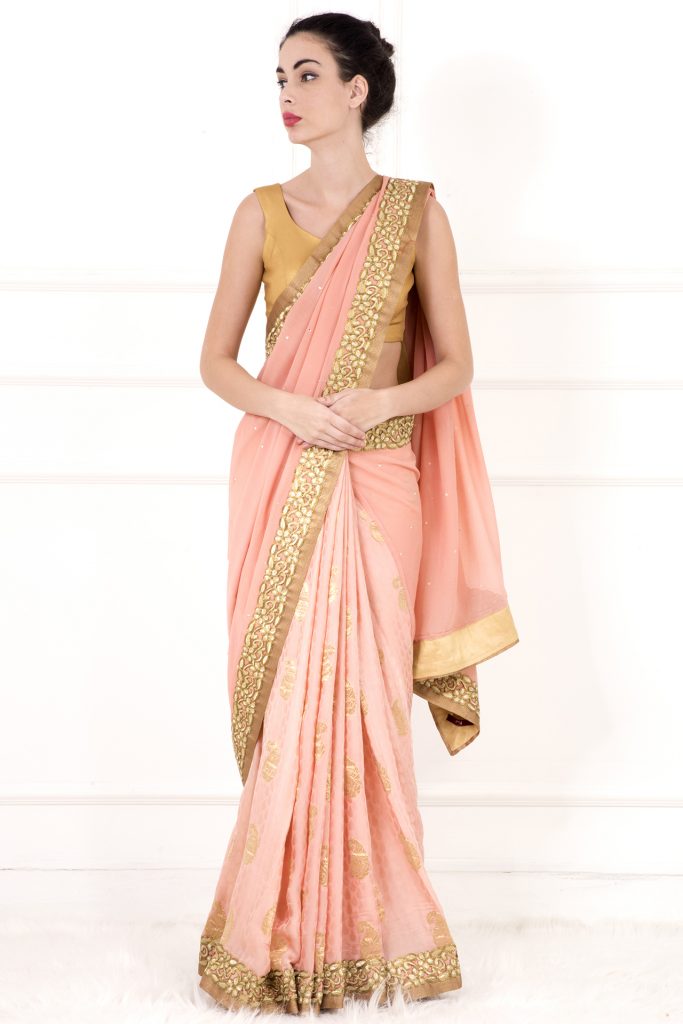 This living coral saree is a stunning piece to flaunt this season. You can never go wrong by opting saree for any Indian occasion. It looks sensuous & shows right amount of curves. By wearing this saree you will not only look sensuous but also you will be on trend. Pair it with simple gold earrings & a smart clutch.
Celebrate this color as an accent!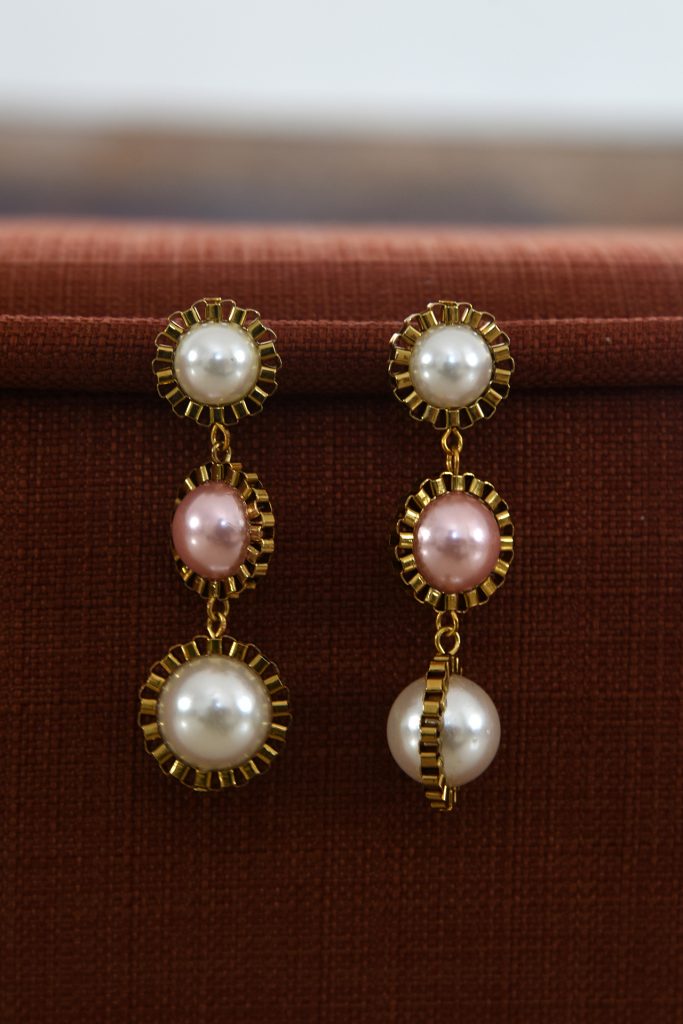 "A women needs ropes & ropes of pearls." – Coco Chanel. Slay living coral by wearing this beautiful pair of pearl earrings which has the color as an accent color.(I hope you guys remember what accent color means :p) Guys, I have said it before but, I will repeat again color of the year doesn't mean that you have to wear it all over from head to toe it could be as simple as a key ring of this color or a pair of earrings like this or even your latest coral iphone XR ;). Grab this rope of pearls and be a part of this trend.
Living Coral in Details!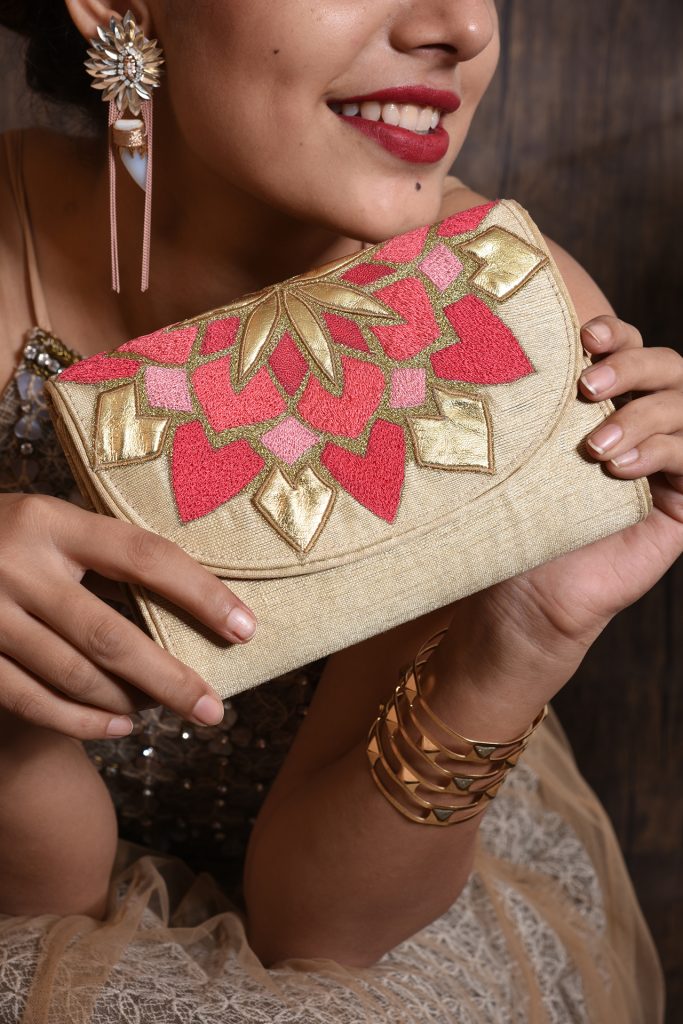 Detailing is the key of designing that draws ones attention even from a distance. And this clutch is one of the catchy examples of it. For your upcoming event instead of a regular clutch grab your hand on this one. It has a fusion vibe to it which means it goes with all looks. You know what I have realized it only now that all these 3 items above when combined together looks a great ensemble. You can rent it all and become a new trendsetter 😉 you go girl <3
let me know in the comments below how have you styled Living Coral. See you guys soon with the next blog. Toodles! 🙂
Comments
comments